Gemma Collins has recounted the moment she went to the shops, only to return and find her boyfriend had left her.
While chatting with Angie Bowie in the
Celebrity Big Brother
house yesterday, the former
TOWIE
star opened up about the heartbreak in her past.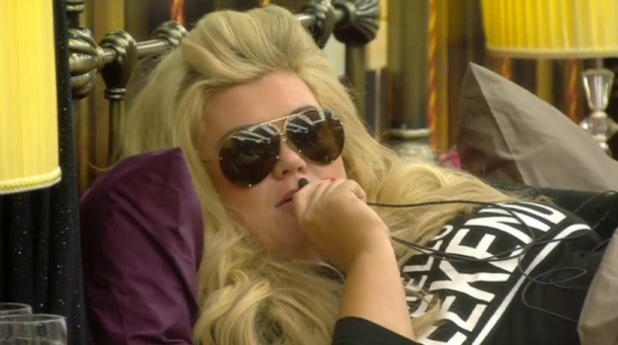 "I popped to the shop and he called me, 'Where are you my darling? My fluffy cat' - which is what he would call me – 'Hurry back, I really miss you.' I said I'd only been gone for ten minutes but he said 'Hurry up, I have a surprise for you.'
"I was getting all excited thinking, 'What's he done? Has he bought me flowers?' I got home and he'd f**ked off. That was my surprise. He left me."
Poor Gemma!
Thankfully, she seems to be in a better place now, as before entering the
CBB
house she said she'd been dating again.
"I've been dating for three months, I'm very happy; I'm not rushing into anything. I don't know what will happen when I go into the Big Brother house; I'm away for a month. Happy, calm, peaceful.
"Looking forward to 2016 being a good year. I had a very turbulent relationship with Alex last year, so over it now. My confidence is massively back. I've been dating Stephen for three months, I feel very comfortable with him and we're really good friends. Who knows where this is going to go!"