Jonathan Cheban has admitted he never thought he'd stay until the very end of Celebrity Big Brother.
The
Keeping Up With The Kardashians star quit the show
on Monday (11 January), just eight days after the show started, but chatting to journalists today, he pointed out that was three days longer than he'd originally intended.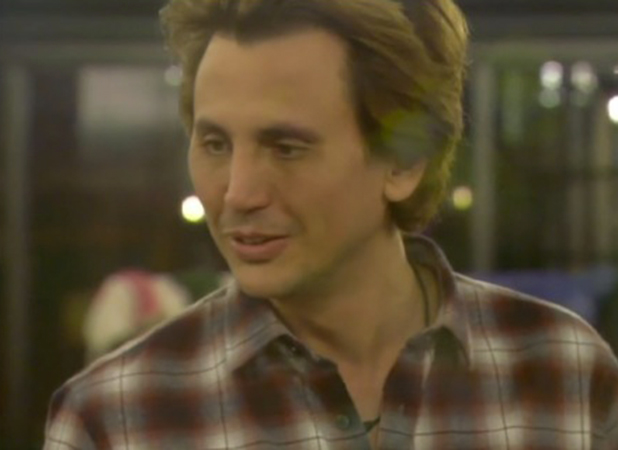 He said: "I did go in to stay until the end but I knew that I wouldn't ever make it to the end as much as I wanted to because I knew that my claustrophobia would eventually kick in and it kicked in on Friday and I stayed an extra three days.
"I love the UK and I wanted to be here, entertain and be funny and I just figured than my funniness was winding down because the house wasn't funny anymore."
Jonathan admitted that he'd been unsure whether he would leave early by walking or being evicted, but says the
food shortage in the house
and the housemates' reaction to
Tiffany mistaking David Gest for David Bowie
were the final straw for him.
"The last day I was in there, there was almost no food in the house. I thought, 'I'm not going to even make it through the night.' They were eating tuna fish sandwiches and that was our biggest meal left and that was in the afternoon and there was nothing there, and that was what started to freak me out.
"The whole fit, it was just the perfect time for me to leave because I didn't want to deal on being on sides with Tiffany, who I liked, and the whole house. John started an uproar saying that everybody should leave and I told him, 'Tiffany didn't do anything wrong, she didn't hit Angie, there's no reason for her to leave the house'.
"He started to do a coup of we're all leaving then and when Tiffany came out, I was like, 'She's not going anywhere, are you leaving now?' because I knew he was full of crap."
Despite all that, the 41-year-old said the house wasn't all bad and he did have a good experience.
"It's just when you start losing the food and there's no door locks on the bathroom doors, you start feeling really weird, and that's the worst part of it. But the house itself is really nice itself. It was way better than I expected, I enjoyed it. If I could have left for a day and come back, I might have even done that. I just needed to see the outside world so I didn't start losing my mind."
He added that
CBB
had definitely NOT put him off reality TV going forward.
"No way, are you kidding me? It hasn't done anything. I loved the experience, I left before I would hate it and that's the thing, so I love reality TV, I've been on it for nine years, a third of my life has been on television."