Jonathan Cheban's been praising Gemma Collins after leaving the Celebrity Big Brother house.
The pair became unlikely BFFs in the house and have even made plans to meet up in the outside world... but what if GC was just using him to meet his Kardashian best pals?!
Well, he doesn't care!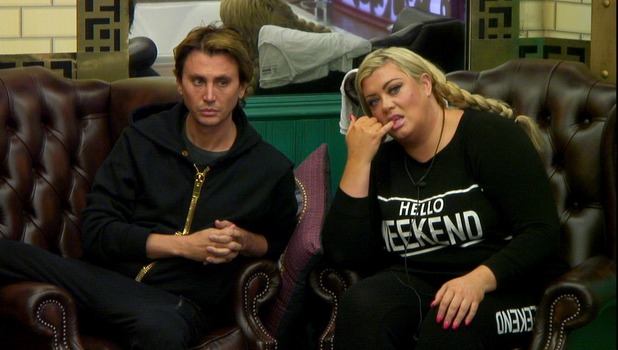 When asked that question by journalists today, he simply replied: "I don't care, we had fun. I'm using her for the fun."
Jonathan added that he'll definitely keep in touch with Gemma. "Absolutely, Gemma's great. I had a great time with her, she's a funny girl, and we laughed a lot. I have a lot of friends all over the world and when I come to the UK, I will definitely call Gemma and visit Essex and hit the town with her over there."
We hope they take lots of photos!
Jonathan was also quizzed on
Gemma crying when he announced his departure to the house
on Monday (11 January), eight days after the show began.
"We got very close. It is seven days of 24 hours a day. The reaction is not based on me statistically but it's based on more about being left without me in the house, it's not like she's in love and obsessed with me," he said.
"I wouldn't have been crying but I would've been upset when people that I hung out with in the house start leaving because those are the people you spend 24 hours a day with. I wasn't surprised because I knew we had so much fun together. It's more of a reaction of, what is she going to do now?"
As for whether he'd help launch a US career for Gemma, he said: "No, I don't launch careers, I have my own career to deal with at this point."