Farrah Abraham has seemed to have dragged her six-year-old daughter Sophia into the war of words between herself and Nicki Minaj on Twitter.
Earlier this week,
Farrah and Nicki came to blows on the social media site
, with the
CBB
star branding Nicki an "ignorant minion." Nicki had criticised Farrah, after watching re-runs of
Teen Mom
, leading to an exchange of insults between the pair as Farrah hit back.
Now, Farrah has appeared to get her little girl Sophia involved, clearly telling her to brand the 'Super Bass' singer a "loser."
@NICKIMINAJ please stop saying bad WORDS pic.twitter.com/xTFE7jTX1D

— Sophia Abraham (@SophiaLAbraham) January 12, 2016
A Snapchat video was posted to Sophia's personal Twitter page and included a caption that read: "Nicki Minaj don't say bad WORDS. I don't."
In the clip, Sophia can be seen saying: "Hi everybody. Nicki Minaj is a total loser."
Wanting to continue her feud with Nicki, Farrah re-tweeted the video and many Twitter users were quick to hit out at the reality star for setting it up.
I can't believe Farrah posted that video of Sophia.

— xx (@crownthatxx) January 12, 2016
@liteskinfriend you see that video clip of Sophia talking about Nicki Minaj? it was funny but petty of Farrah to put her in it

— ariel (@HiveLoVe1) January 13, 2016
so, farrah posted a video of sophia responding to nicki minaj. HOW CLASSLESS! why would you even drag your child into this?

— amber (@ambieee3) January 12, 2016
Why did farrah have sophia make that video about nicki minaj giiirl you took it to far lol

— JoseyGal (@CHANcantyouTEL) January 12, 2016
Others decide to ignore the motive behind the video and credited Farrah on how cute her daughter is.
The controversial post comes after Nicki told her followers that she disapproved of the way Farrah had spoken to her mother on the US reality show. She tweeted on Sunday (10 January): "Farrah is a c**t to her mother."
Of course, Farrah was quick to hit back and things got pretty personal between the pair. While she criticised Nicki's music videos for "looking like porn", Nicki fired: "Your mother didn't open her legs and have that child. Be happy she's helping! Stop talking to her like that on TV..."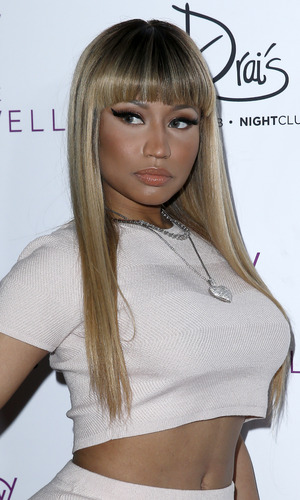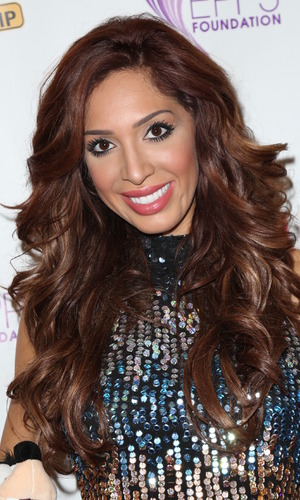 Farrah then replied: "To be clear my mum doesn't help me I help her. I love & care for my mum. Stop disgusting talk @NICKIMINAJ."
She later accused Nicki of causing an argument between herself and her mum, Debra Danielson.
Farrah added: "Prime example thank you @NICKIMINAJ for creating another issue with my mum your such a saint #ignorant #Done."
Debra had tweeted Nicki to tell her she and her granddaughter Sophia "love" her. Farrah took a screenshot of the tweet, as well as text messages she had sent her mother asking her why she had decided to post it.
All sounds a little messy, doesn't it?
For exclusive competitions and amazing prizes visit Reveal's Facebook page NOW!