Angie Bowie's manager has defended her decision to remain in the Celebrity Big Brother house and weep on camera over her ex-husband David Bowie's death.
The
former model was told of Bowie's passing off-camera
but chose to later be interviewed in the Diary Room, where she broke down in tears and declared: "I just feel like an era has ended with his passing. I'm so very sad. The stardust is gone."
Some viewers criticised
Channel 5 for showing Angie's grief on screen
, but the broadcaster insisted she had been told in private and had chosen to remain on the show, with the option to leave at any time.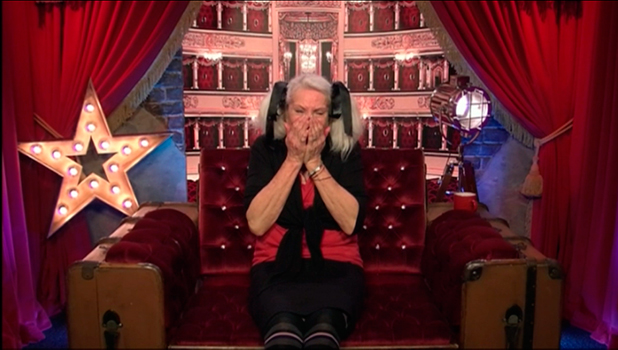 Her manager Ray Santilli confirmed this in an interview with BBC Radio 5 Live's
Afternoon Edition
show, saying: "I was asked to go into the house .We took her off-camera and explained the situation.
"She had plenty of time. She's a very intelligent, very measured woman and it was emotional .She took the time to think about the ramifications. She decided that she wanted to continue, she didn't want to be seen to be cashing in and leave the house immediately.
"It's a sanctuary for her there. She's now part of a family, for better or for worse, and it seems to be working out quite well. She had plenty of time to consider her position. She made the decision to go back in the house, she made the decision to be interviewed afterwards.
"Obviously when Big Brother was talking to her and asking questions, it is emotional. The whole Big Brother experience is emotional and she knew that before she went in to the house. She's a genuine person, she's happy for people to see her as she is. She went in there knowing that emotions would be laid bare for everyone to see."
Ray added that Channel 5 had "been magnificent" in their approach to the difficult situation, adding: "She had no pressure. She's an intelligent woman and she knows what she's doing."
David Bowie passed away in New York on Sunday, 10 January
following an 18-month battle with cancer.
Angie, 66, met Bowie when she was 19 years old. They married in 1970 but divorced nine years later. The couple had one child together, film director Duncan Jones. Bowie wrote the songs 'The Prettiest Star', 'Golden Years' and 'Cracked Actor' about Angie.