Viewers watched hysteria in the Celebrity Big Brother house on Tuesday night as Tiffany Pollard mistakenly thought fellow housemate David Gest was dead.
Angie Bowie had been told the sad news off-camera that her ex-husband, music legend David Bowie, had died from cancer.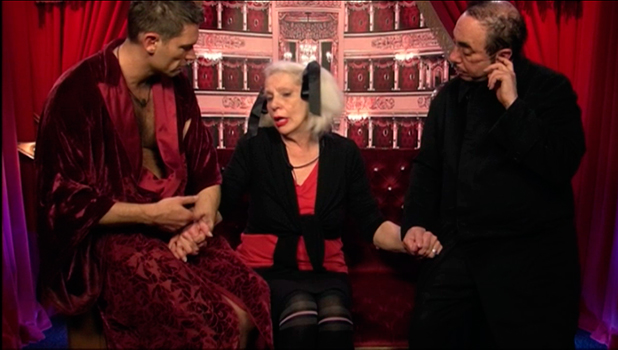 In another Diary Room conversation, Angie confided in John Partridge and David Gest about the news, with all three admitting they would keep the news to themselves for now.
Once back in the house, Tiffany asked Angie if she was okay upon seeing that she wasn't her usual self, and Angie told her that "David is dead".
In what was
a mix up that caused huge shockwaves throughout the house
, TIffany screamed and almost collapsed, thinking it was David Gest who had passed away, when really he was actually in the bedroom sleeping.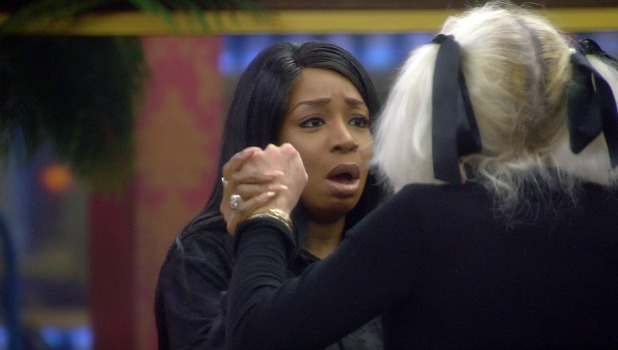 Angie was of course referring to her former husband, but it took a while for the house to realise what was going on. After many stormed into the bedroom to find that David Gest was indeed alive, Angie clarified that it was her ex-husband and John also explained the situation.
But Tiffany was outraged, and at one point accused Angie of saying she told her "David Gest". Before long, the house appeared to turn against Tiffany, with some even threatening to leave if Tiffany didn't.
The episode was described by many celeb viewers as "awkward" and "uncomfortable", leaving many "speechless". Viewers also seemed to be split over the mix up. See some reactions below:
What's going on on CBB?? What's happened? Ive just turned it on and i can feel the tension !!

— michelle keegan (@michkeegan) January 12, 2016
This is incredibly uncomfortable #cbb my bum cheeks are tense

— Rochelle Humes (@RochelleHumes) January 12, 2016
OMG!! This is the most appalling misunderstanding! I can't close my mouth! #CBB

— Phillip Schofield (@Schofe) January 12, 2016
I think tonight's episode of #CBB might go down in reality TV history..

— Bobby Norris (@BobbyCNorris) January 12, 2016
This is proper mucked up! Wtf @Rylan - most amazing episode ever #CBB

— Jimmy Bullard (@jimmybullard) January 12, 2016
#CBB ok Tiffany has taken this too far

— Harry Derbidge (@MrHarryDerbidge) January 12, 2016
There was a mix up due to ANGIE not being clear who died & then Tiffany became a drama queen. No threats were made so why the fear?? #cbb

— Victor Ebuwa (@VicEbuwaSlick) January 12, 2016
She's gone mad, this is just beyond #tiffany #cbb

— Lauren Pope (@LaurenPope) January 12, 2016
THIS. IS. PAINFUL. #CBB

— michelle visage (@michellevisage) January 12, 2016
Feel awful for Angie. How can she mourn a death with that ridiculous outrage! No wonder why Jonathan left! #CBB

— Casey Batchelor (@CaseyBatchelor) January 12, 2016
This #CBB episode over Angie Bowie is like a Shakespearian tragedy - its very difficult to watch.

— Martin Lewis (@MartinSLewis) January 12, 2016
Try Reveal's digital edition on iPhone & iPad. Subscribe now & never miss an issue!