There have been scenes of hysteria in the CBB house after Tiffany Pollard mistakenly thought housemate David Gest had died, rather than music legend David Bowie.
In scenes to air on tonight's episode, viewers will see the news of
Bowie's death on Sunday slowly filtering around the house
, after his ex-wife Angie was called to the Diary Room and informed off-camera.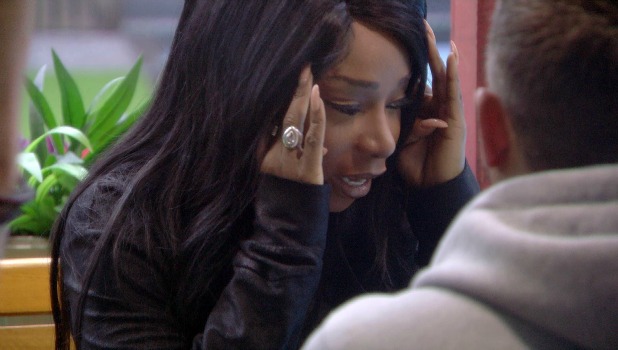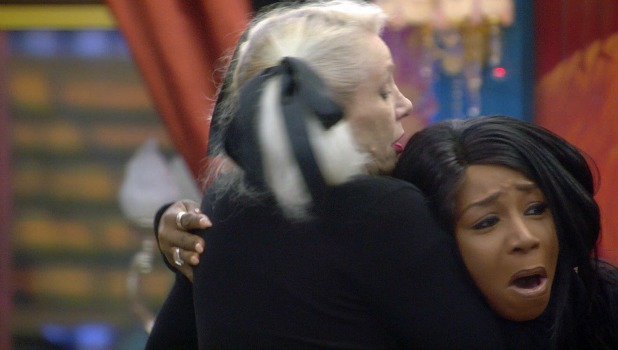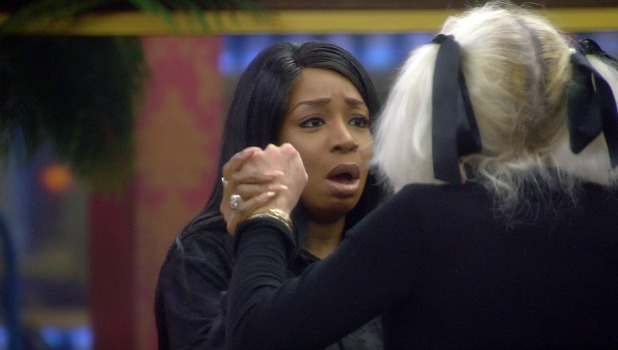 John and David were
called to the Diary Room to offer Angie support,
and she tells them to keep Bowie's death a secret from the other housemates, which they agree they will do.
But when Angie leaves the Diary Room, she tells Tiffany.
"You've gotta do me a favour, you can't say a word... David's dead."
US reality star Tiffany, however, thinks that Angie means David Gest and becomes hysterical, leading to much confusion and drama with the other housemates until eventually she's told it is Bowie who has sadly passed, not Gest.
Her outburst freaks out the other housemates - but Tiffany thinks they're just ganging up on her. "You don't have to talk to me! I know people can't stand me and are just tolerating me!"
John tells her that housemates feel threatened by her, but she replies: "That's too bad."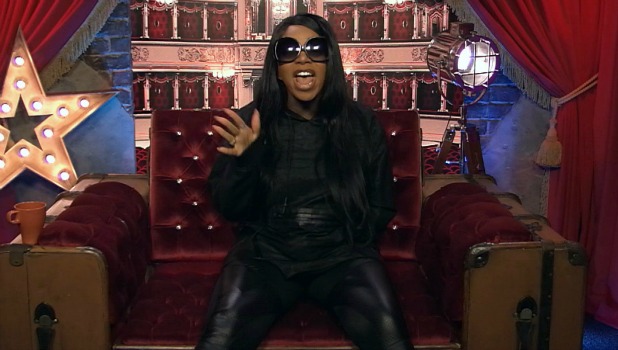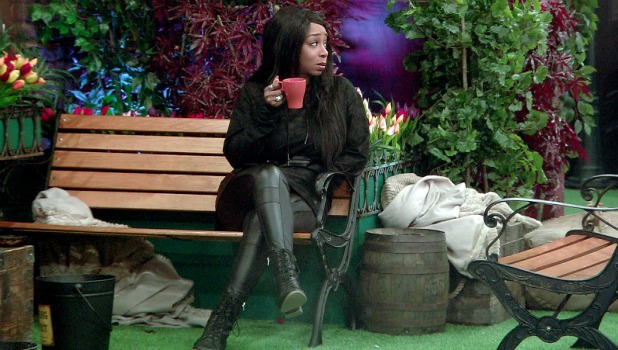 Tiffany then visits the Diary Room where she screams, "I'm ready to go! I'm f**king leaving! This whole house has a problem with me!" She is told to calm down by Big Brother, which seems to work, as she then says: "They will have to get me evicted, I'm not just going to walk off, I'm not a quitter! I didn't do anything."
When she leaves the Diary Room, she is ignored by the housemates - so Christopher suggests she call everyone together to clear the air. That doesn't go to plan, though, as Kristina and John aren't interested and Danniella thinks Tiffany should apologise to Angie.
Gemma tries to help out by later taking Tiffany to one side for some advice. "Be the nice Tiff. Try and help out around the house a bit more, make people tea and coffee and help out in the kitchen. I'm saying this from the heart. We're team players; the feedback from today is that you're not pulling your weight around the house. Tea and coffee means a lot to people."
Tiffany agrees to do that, but when she asks Kristina if she wants help with the dishes, Kristina says no.
Angie, however, does accept Tiffany's apology and they hug.
Tonight, Tuesday 12th January 9pm on Channel 5