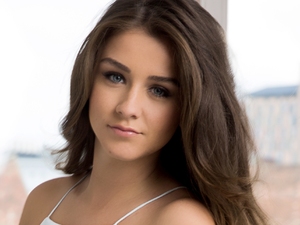 Brooke Vincent exclusively shares her fashion favourites, beauty and style picks and celebrity highlights with Reveal.
Hello everybody,
I hope your January detox is going to plan!
Secretly (not so much now!) I want people to tell me that they've had fast food, curries and chippy and failing miserably like myself. As soon as I say the word 'diet' my body panics and eats the opposite of what it should - haha.
First Day Back in 2016
Friday was my first day back in 2016. I've loved having some time off. I found it strange being back and I found it hard to remember some of my lines, but I'm back into the swing of things now, though.
Here I am back on set: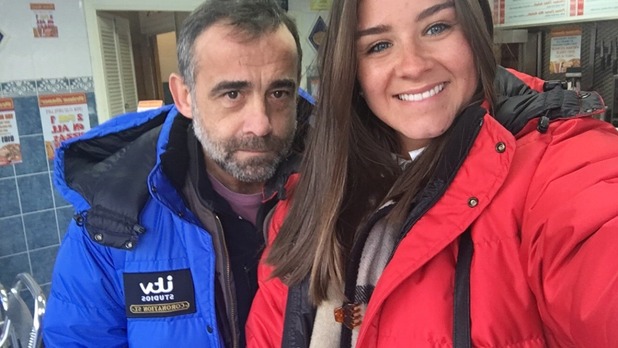 Designer trainers?.. Not always
As you all know I'm a
huge
fan of trainers. I have expensive ones, cheap ones, some I hardly wear and some I constantly wear. The good thing about trainers is that..
1) They are no longer associated with just the gym. You can wear them day in and day out and make them look extra cool depending on the outfit. A lot of models wear the prettiest of dresses teamed with a pair of trainers, take Lily Allen for example.
2) One of the best things about trainers is that they don't always have to be a designer. Fashion is getting more edgy and it seems that anything goes. Some of my trainers that get complimented the most are high street brands. Teaming them with jeans, a basic tee and a leather jacket gives that effortless and casual style for day to day wear.
January Sales
Now is the perfect time to build your 2016 wardrobe. People like me don't need an excuse, but if you do here's yours... and a few sale rules you should always stick to.
1) Make a list of things that you DO need and shop for these first.
2) Always think if it was full price would you be as interested?
3) Always buy long lasting items.
4) Are you getting a good deal? Was the item already reduced? Or are you only saving 10-20 percent? Those sale prices can fool us, make sure you're getting the deal that is advertised!
5) Do you need it? Does that matter? Sometimes you need that frivolous buy!
Good things to look out for which you can buy and change a complete look with are...
A leather jacket: This is my ultimate key piece.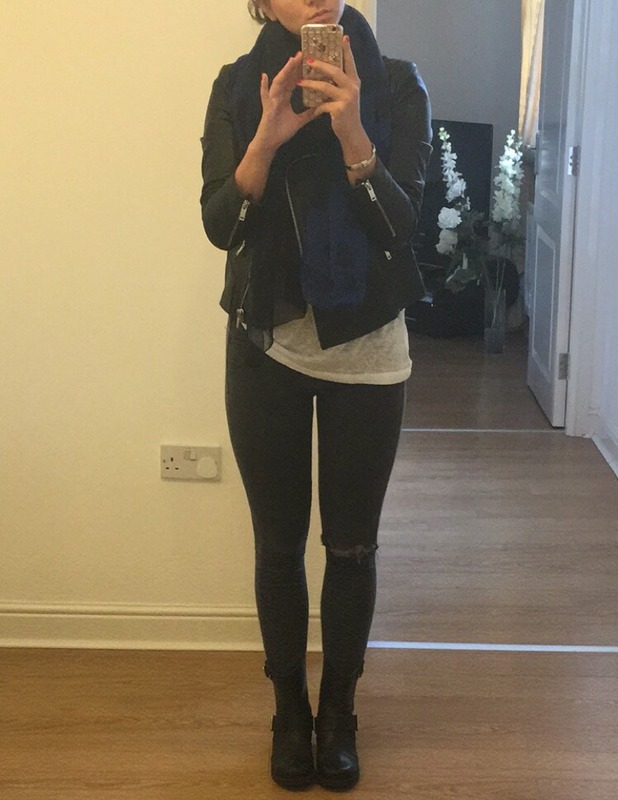 I've always loved leather jackets and they can dress up or down any outfit! You can throw these over a dress or just a t-shirt and completely change the look. Celebs known for their fashion sense like Kate Moss, Cheryl Cole and Kendall Jenner love this look, most likely for its simplicity and timeless nature. I have a few leather jackets and spending that little bit extra is definitely worth it!
Here I am with a few different looks:
Biker boots: Ever so simple but making so much difference.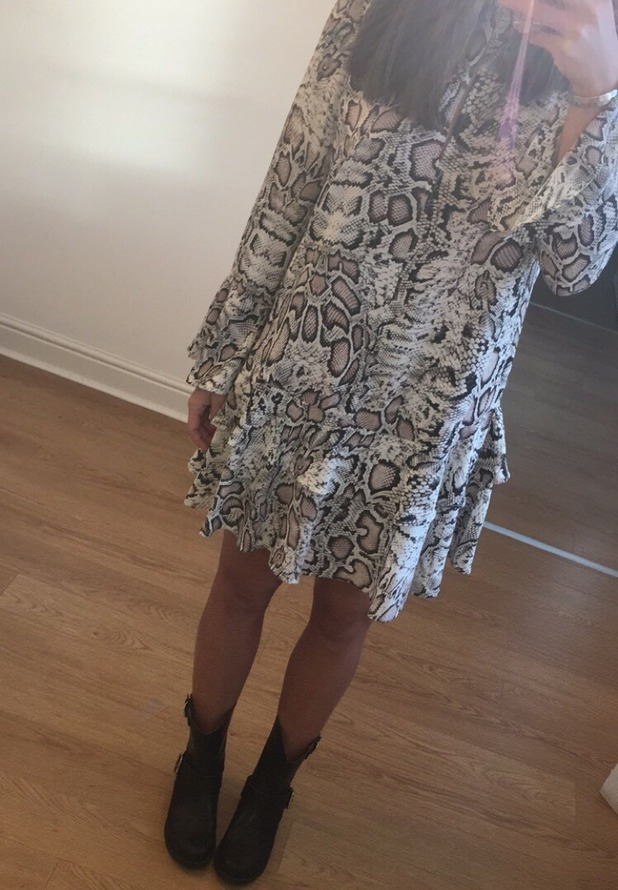 One of my star buys in this year's January sales are a pair of plain black biker boots. They look cooler and cooler the more worn in they are, so don't worry if they get creased or muddy.
Here are mine again with two different looks:
Nails
I am the type of person that gets my nails done religiously. I don't spend money on my hair, lashes or make-up, so this is my little treat. My nail technician, Yulia, does my nails amazingly every other week.
I look at nails all the time, so I presume people do the same with mine and I like them always looking neat. Sometimes it's hard to mix them up, being Sophie Webster, because I've got to keep them in continuity. At the minute, apart from my holiday, I've had red for nearly nine weeks, so I'm ready for a change. Maybe something that matches the season? Here's my nail colour guide...
Classic colours:
* Red
* Deep red
* French
* Black
* Plum
* Nude
* Grey
But if you're feeling fun then try these cool colours:
* Cerise
* Lemon
* White
* Orange
* Lime green
Any pastel colours look super cool on nails, particularly when we move closer to Spring. You would be surprised, but sometimes nails lighten your mood especially when they are neat.
Here are a few of my colours: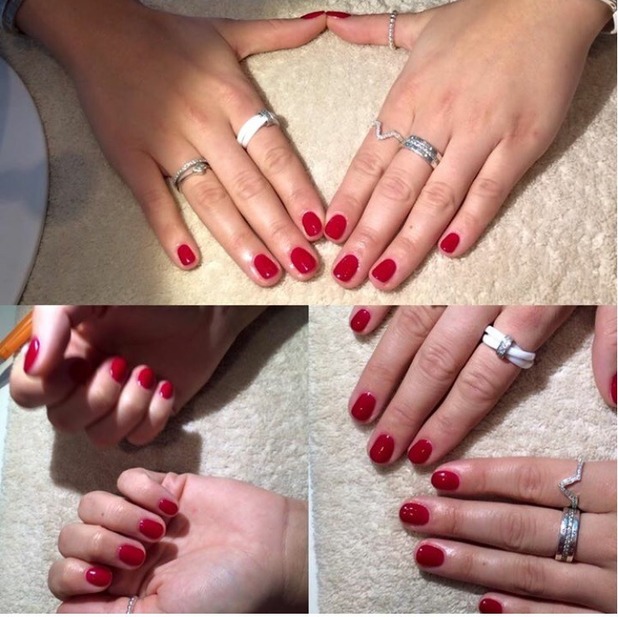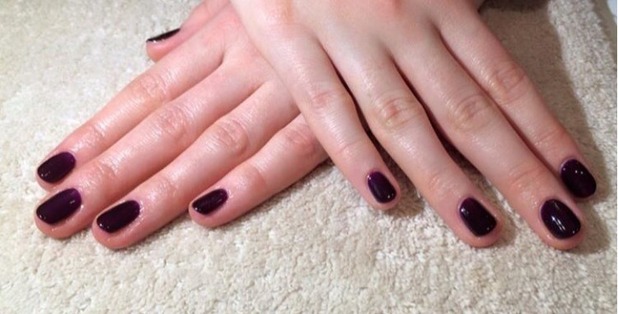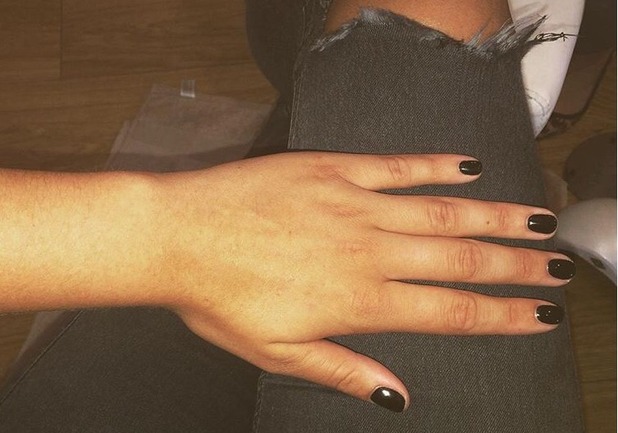 Have a lovely week! Lots of love.
Peace up Reveal,
B x
For exclusive competitions and amazing prizes visit Reveal's Facebook page NOW!