Ex On The Beach's Jordan Davies has been branded "bitter" for publicly hitting out at ex-girlfriend Megan McKenna.
Prior to Megan entering the
Celebrity Big Brother
house,
she had confirmed her split with Jordan, insisting the pair had ended on good terms.
However, Jordan later seemed to suggest otherwise, publicly slamming Megan on Twitter for his 200,000 odd followers to see.
He branded her as "fame hungry" and "a nasty piece of work"
, claiming he is "glad to be rid" of their relationship, but is he just being bitter?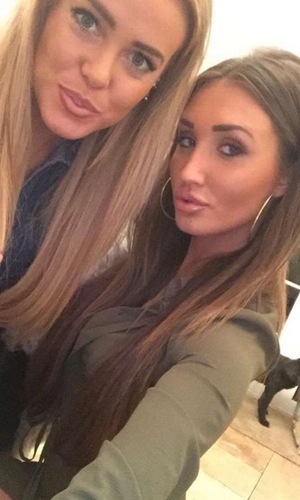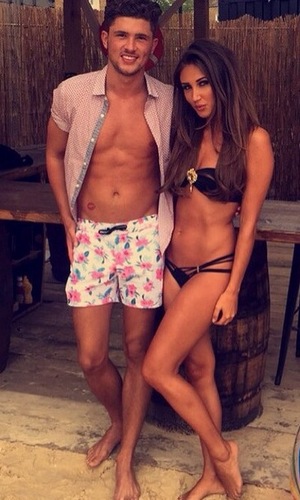 Megan's long-term BFF Chloe Meadows, who she has known since she was around five years old, has condemned Jordan's recent outburst, claiming he has just "embarrassed himself" instead by being nasty.
"Jordan is so bitter at the moment," she exclusively told us. "He is so, so bitter. The things he is doing and the things he are saying - I think, personally, he is just embarrassing himself."
Chloe continued: "It's a shame, really. Before Megan went into the house, he wasn't bitter, he was devastated that they weren't together. He wasn't being horrible to her. Megan is obviously not going to like it when she hears what he has been saying."
We asked if the former couple's split had really been as friendly as they pair initially made out and Chloe admitted things had been "on the rocks" for quite some time towards the end of Megan and Jordan's relationship.
"Jordan kept lying about silly things," she revealed. "A compulsive liar. Megan just had enough. He's fabricated this whole terrible ending to their relationship and it wasn't like that at all. Megan, I think, just fell out of love with him."
"It was too much," she added. "She couldn't stay with someone just because it would hurt them not to."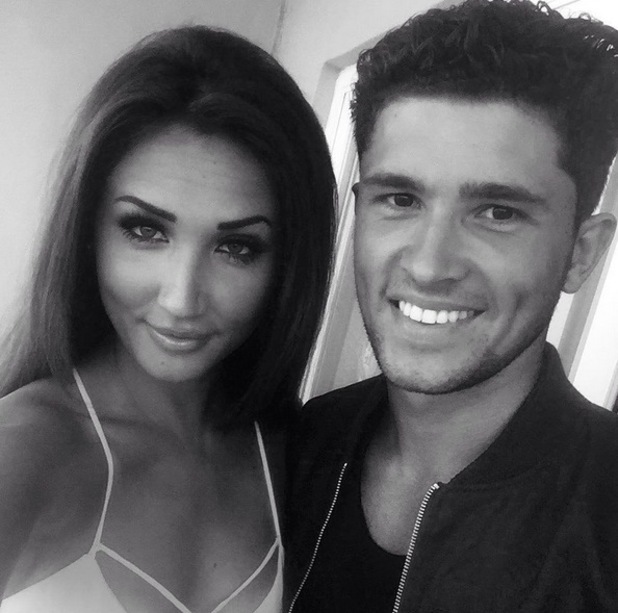 In a recent interview, Jordan had said Megan 'deceived' him by auditioning for
Celebrity Big Brother
behind his back. He claimed all she was concerned about was fame and her career, and that Megan had been using him instead of wanting to marry him like she had made out.
However, a rep for Megan blasted Jordan's comments as "malicious lies" and revealed Megan was under legal obligation to keep her
CBB
appearance a secret.
Now, Chloe has said: "Jordan's definitely going through the stages [of a break up]. He was upset before, but he wasn't nasty. As soon as Megan goes into the house, he says all these horrible things about her that are absolutely not true - it's a bit cowardly really as she can't say anything to back herself up."
"When they were good, they had a good relationship," she admitted. "It's sad that he now feels the need to be nasty about her."
Reveal
contacted a rep for Jordan and they have said in response: "The only people who will know what really went on between the pair are Jordan and Megan themselves, but of course Chloe feels she needs to stick up for her friend. After all, the truth often hurts."
"Jordan isn't at all bitter," they added. "Now that he has put the record straight about his relationship with Megan, he is moving on and not looking back."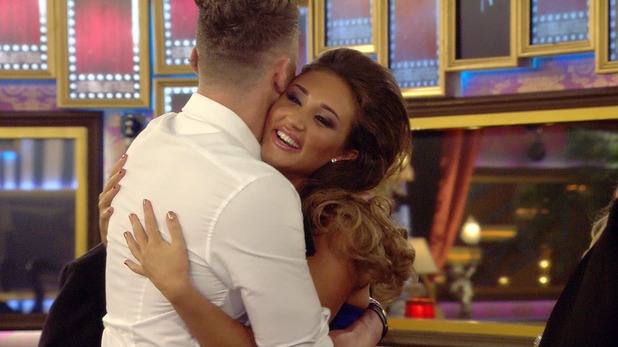 This series of
CBB
, Megan has been one of the show's biggest talking points, thanks to her budding romance with
Geordie Shore's
Scotty T.
Scotty made it very clear early on that he fancied Megan and
she has recently confessed she likes him too.
So much so, that the pair have been caught kissing on camera - despite Megan insisting there would be no snogging going on.
According to reports,
Jordan had warned Scotty to stay away from Megan before going into the CBB house
, so we can't imagine he's going to enjoy seeing the pair locking lips.
However,
Chloe is all for her best friend's new romance
. She told us: "I think Scott is better for Megan than Jordan is. He's more her type. Way more her type."
"Scott has got more about him," she explained. "He's funnier, he's way more of a cheeky chappy and 100 percent more of a personality... Megan loves a bad boy. [Scotty is] charming and she will just love that. Everyone Megan has been with has been a player, she loves a lad."
For exclusive competitions and amazing prizes visit Reveal's Facebook page NOW!