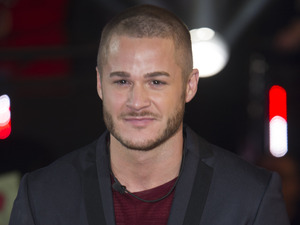 Series 16 runner-up Austin Armacost blogs the new series of Celebrity Big Brother exclusively for Reveal.
Sorry for the delay in this column everyone... As you know, I was filming
Bit On The Side
last night and oh boy was there drama. In apologies for my tardiness, I will give you all the details I can from behind the scenes last night.
Sometimes you are just in the right place at the right time. That would be me last night while filming
BOTS
in London. James and I were filming a new segment for
BOTS
where we are in a Man Tub, and a producer came running in asking for a camera.
Everybody seemed to be in a frenzy in what all evening had been a pretty calm environment. I then walked to the control room and saw Jonathan and all of his cases in the Diary Room. I then heard over the radio, "Jonathan is leaving". I asked if this was just another housemate threatening to leave out of anger and a producer said, "Oh no, he has packed, car is called, plane is booked."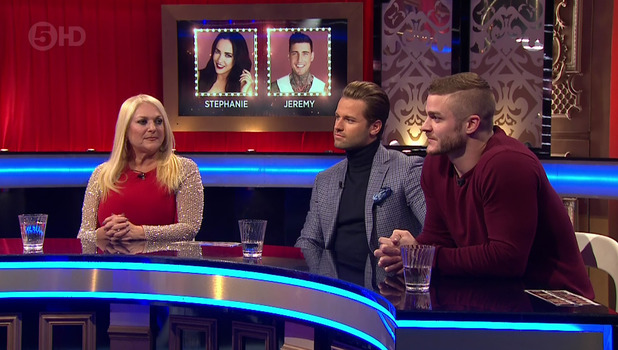 After a quick celebration I thought to myself 'Jonathan is gone, thank F*CK for that!' As you all know, I have never been a big fan of Mr. Cheban. I am so thrilled that he decided to "exit Diary Room to the right". During his exit interview, did you happen to notice the sunglasses at night move? Proving once again he thinks he is a superstar when he is a pathetic leech of a fame hungry tit.
After I made my feelings known to the entire
BOTS
control room, I then stepped outside for some fresh air where Rylan happened to be standing.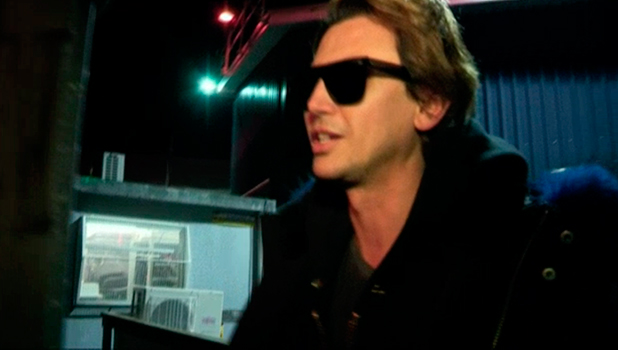 After exchanging a few pleasantries and congratulating him on his recent National Television Award nomination, we had a bit of a catch up. I can honestly say Rylan is an extremely nice guy, and just as funny off camera as on.
The major topic of the night was of course Stephanie and Jeremy. If you have followed my column you would know I have liked Stephanie from the beginning. Now however, I have lost all respect for her. And if you didn't see, Stephanie's boyfriend
Sam Reece has declared he is no longer supporting her
. He tweeted: "Hi everyone, I will no longer be supporting Stephanie Davis... Thanks for all your support and love you have given me!!"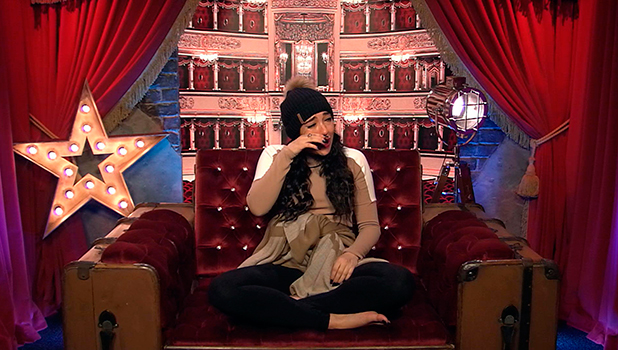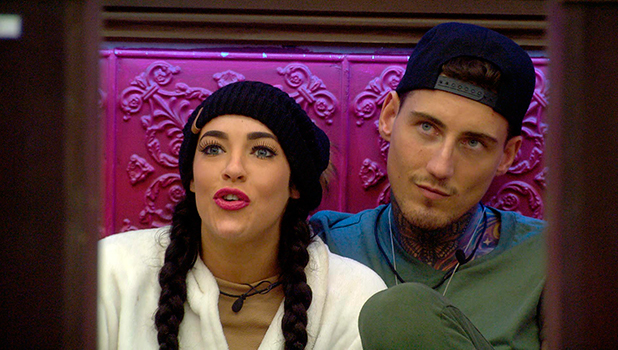 Well, that is going to sting when Stephanie leaves the house. That is, if she doesn't leave arm in arm with Jeremy. I have lost some respect for Jeremy too. I do not believe in any form of cheating, and their flirty behaviour is very close to the line.
Personally, I know I had some negative remarks for sleeping in bed with James and some insinuating there was more going on. However, when it comes to Stephanie's behaviour, it is entirely inappropriate. Even though
Sam has since said he hasn't dumped her
, it's clear that he isn't happy with her behaviour and rightfully so. It's going to be quite an uncomfortable dinner conversation the first night she is out of the house.
Do you agree with my comments? Tweet me @AustinArmacost and @RevealMag with your thoughts!
Celebrity Big Brother airs nightly on Channel 5.Try Reveal's digital edition on iPhone & iPad. Subscribe now & never miss an issue!
CBB: tour the house -
Copyright: Channel 5