We're totally just a bit gutted that Jonathan Cheban has quit the Celebrity Big Brother house after just a week. We were so hoping for loads of stories about life with the Kardashians and living it up in Hollywood!
Instead, he's quit the show, saying it was the right time to leave - and he was hungry! So, we'll just have to watch some Kardashian repeats to get our Cheban fix.
He's appearing on
Bit On The Side
tonight to chat about his experience in the house and perhaps give a bit more info about why he left. In the meantime, catch up on your Chebs knowledge with our handy A-Z of all things Jonathan!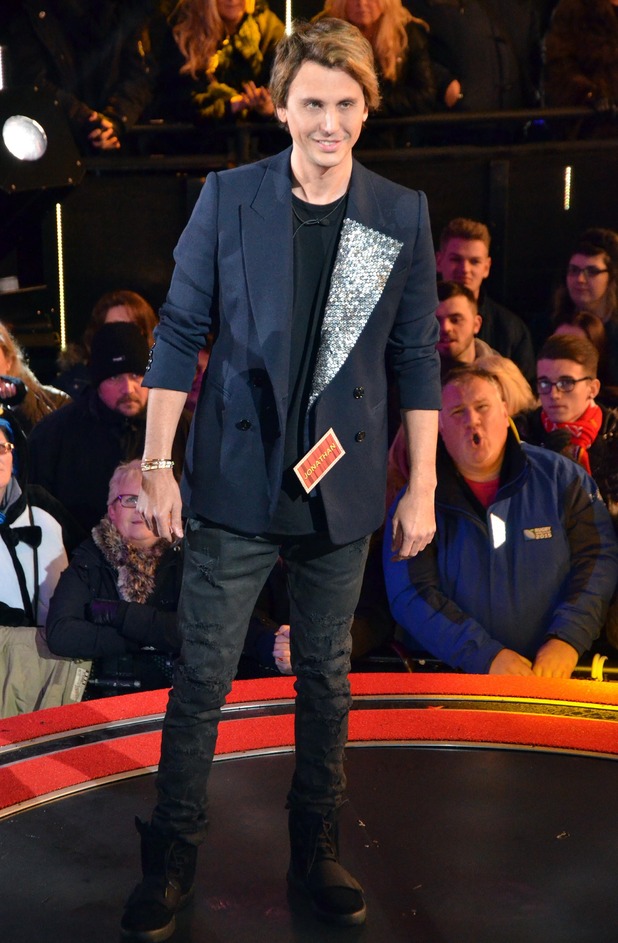 A: A-list
What's he on. Thanks to his glamorous lifestyle and celebrity friends.
B: BFF
That would be Kim Kardashian West, in case you didn't know... They met when randomly seated next to each other at a mutual friend's dinner back in 2010 before she was globally famous.
C: Chebs
The wonderful nickname bestowed upon him by Gemma Collins in the
CBB
house. He's volunteered to come visit her in Essex and check out her clothes shop.
D: Dating on TV
He appeared on
Millionaire Matchmaker
in the US in 2013 to find his dream girl. "I need a perfect ten!" he told host Patti Stanger. "I'm begging you to find me somebody special."
E: E!
The network that aired his reality show
The Spin Crowd
, exec produced by Kim. It followed Jonathan and a group of fellow publicists as they represented big clients in Hollywood.
F: Food
"You're not the boss of the pizza!" Perhaps the best line of
CBB
's new series so far. He's a serious foodie who owns a string of restaurants.
G: Glam Screen
His phone accessories company that includes a range of Kardashian-approved mirror-esque phone screen protectors. (He also has
H: Hostra University
He graduated from Hostra University, a private college in Long Island, New York, with a degree in communications, before starting his publicity career.
I: Instagram
His bestie Kim has 57.5 million followers on Instagram but Jonathan boasts a healthy 1.5 million himself, which allows him to give us all a look at his enviable life.
J: Jet-setting lifestyle
Speaking of enviable... he's said: "I live in New York, Miami, LA and sometimes abroad." He's used to globetrotting, accompanying Kim on overseas visits, luxury holidays and work commitments around the world.
K: Kardashians (obvs)
He's a regular on
Keeping Up With The Kardashians
and its spinoffs, and is always popping up on the Instagram accounts of Kim, Khloe, Kourtney et al.
L: Love
He's loved up with girlfriend Anat Popovsky, who flew to London to support him while he was in the
CBB
house.
M: Marmite
You love it or you hate it. And foodie Jonathan hated it. CBB's official account tweeted: "Looks like @JonathanCheban is in the 'hate it' camp when it comes to a popular yeast spread. #AcquiredTaste."
N: New Jersey
Where he was born in Fort Lee on 21 Feburary, 1974.
O: Overwhelming
How he describes travelling with the Kardashians and the show's fame around the world. "It's pandemonium! It's crazy! Helicopters following all day, photographers following all day. Police too. It's crazy."
P: Publicity
What he was famous for before becoming Kim's BFF. Though he recently tweeted: "I'm not a PR guru LOl. I haven't done PR in 5yrs. Why do they keep saying this?? It's like calling me a doctor, which I'm not!!!"
Q: Quit badmouthing my friend
He's always going to stick up for his best pals, hitting back at the likes of Naya Rivera, Blac Chyna and Amber Rose when they've criticised the Kardashian Jenner family.
R: Rumours
What he won't spread about Kim. He doesn't like creating gossip but loves listening to all the gossip. "I don't like divulging it, I love listening to it. I need to know everything going on."
S: Stabbing
He was targeted by a knife-wielding man at an NYC restaurant in 2014 but luckily escaped unharmed. He was also flour-bombed while leaving an NYC store in 2011.
T: T-shirts
His line of Clarendon tees, released back in 2005. Jessica Simpson once wore one on MTV's
Newlyweds
. Other celeb fans were said to include Lindsay Lohan, Fergie and Justin Timberlake.
U: Uniques from website The Dishh.com
His TheDishh.com website had 8 million unique users in early 2015. It was originally designed as a foodie website but has grown to include lifestyle and pop culture stories.
V: Very wealthy
As he said himself in
Millionaire Matchmaker
, "My net worth is in the millions."
W: Walked from CBB
He quit
Celebrity Big Brother
on Monday, 10 January after seven days in the house, having never faced a public eviction.
X: X-clusive
Basically what his entire life seems to be like! Access to the best parties, the best designers, the best holiday hotspots. Not that we're jealous...
Y: Yeezys for Jonatheezus
He's a big fan of the Kanye footwear, tweeting about it, Instagramming about it and even getting his own Yeezy nickname - Jonatheezus - thanks to Kanye himself!
Z: Zipped
How he kept his mouth in the run up to Kim and Kanye's lavish Italian wedding in 2013. "It's a big, private day, and I'm not going to be the one to ruin it," he told E!