Stephanie Davis' boyfriend Sam Reece had fans speculating he had split with her due to her flirting on CBB, but new reports suggest that isn't the case.
According to the
Mail Online
, a source has told the publication 'it would take far more than Stephanie and Jeremy' flirting on the show to split up her and Sam.
They insist Sam trusts the former
Hollyoaks
star 'implicitly', but he has decided to take a step back from Twitter to avoid comments that have been shared about his girlfriend.
Stephanie has found herself being criticised on social media, after viewers have watched her flirting and cuddling with her fellow housemate and Irish model Jeremy McConnell.
She was then seen confessing that she knows Jeremy likes her and not wanting to "mug off" her boyfriend Sam back at home, she was going to distance herself from him.
However,
Sam appeared to publicly dump Stephanie
by tweeting last night: "Hi everyone, I will no longer be supporting Stephanie Davis... Thanks for all your support and love you have given me!!"
Although, it seems fans may have jumped to conclusions with a source now revealing: "Steph and Sam are one of the strongest couples going. It would take far more than this for them to split up.
"Their relationship is so strong and they trust each other implicitly, it is hard with Stephanie being away but Sam is waiting for her when she comes out. Stephanie is naturally a very tactile person and is very loving, warm and affectionate. Sam knows this is in her nature and it is why he is not worried about the rumours circulating."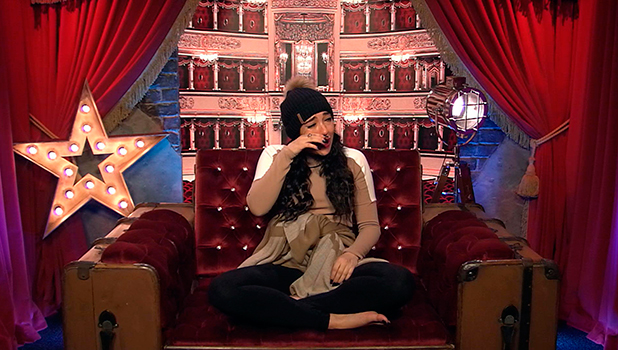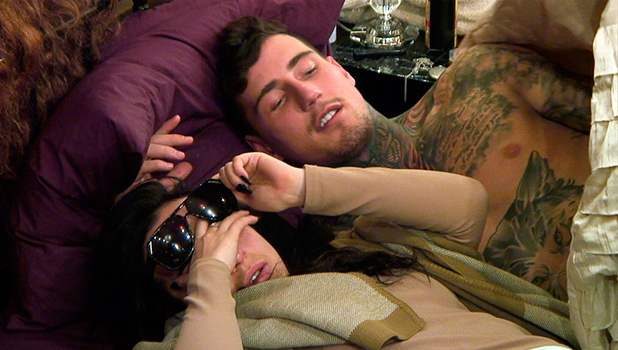 They continued: "The amount of social media interaction Sam has been seeing has meant he has decided to step away from Twitter for the time being. He knows their relationship is strong and that there is nothing to worry about."
A rep for Stephanie has too insisted she and Sam are still together. They explained Sam has chosen to withdraw his support because of the 'unprecedented attention' Steph has been getting on
CBB.
Steph, herself, had expressed her concerns over her relationship
on last night's episode of the Channel 5 reality show.
Jeremy had told Stephanie that the pair had been drunk the night before and they had been "over flirting." He said: "You were pissed and frisky. We were having a little cuddle then it was a bit naughty."
Stephanie dismissed it as just having a laugh, but later broke down in the Diary Room, insisting she doesn't want to ruin her relationship with Sam.
"I don't want to do anything that ruins the one thing that makes me happy," she said. "I don't want him to be mugged off on the other side as I know Jeremy likes me. I haven't done anything but I'm worried in case people say stuff. It's not like that... I love Sam so much."
Jeremy, meanwhile, has said his relationship with Stephanie is "more than friendship."
He confessed: "It's just constant and I know if I'm in the house any longer it will get worse. My head is messed up... in here, you know it's wrong and you still like her, but you're in the same house... It's more than friends, it's obvious."
For exclusive competitions and amazing prizes visit Reveal's Facebook page NOW!