Welcome to my NYE party guide! I love a good party on New Year's Eve, but I'd rather throw a house party for friends than go out on the town – maybe I'm getting old! I just find clubs and bars so busy – you queue for years for drinks, then wait three-and-a-half days for a taxi, then remortgage your house for the whole night! So here's my guide to a good old knees up in the comfort of your own home…
This is was in last week's magazine (issue 52). Make sure you pick up Reveal magazine this week for my brand new column!
Who do you invite?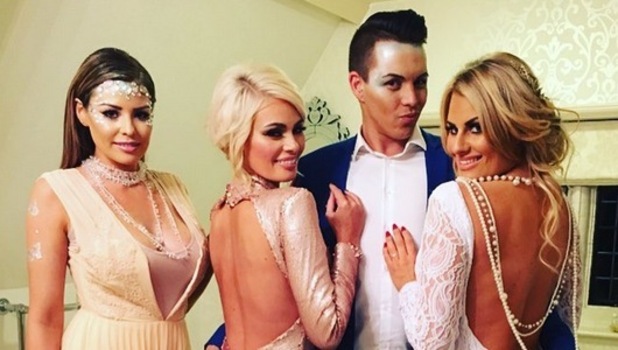 Make sure everyone you've invited gets on because you don't want any TOWIE-style dramz on New Year's!
Make an impression…
When your guests arrive, start thinking in Come Dine With Me mode. Have some fizz, or an espresso martini ready – to give guests party energy. Get out the board games, then link arms for Auld Lang Syne (btw, does anyone know the words?!). Say cheers by clinking your Bobby Berry daiquiri!
Bobby's Very Berry Daiquiri
Not only do I enjoy a cocktail, I bloody love a berry, too, whether it be a strawb or a rasp. Plus, it's two of your five-a-day, so… happy days! Chin-chin!
Ingredients
200g of mixed berries
8 ice cubes
Juice of half a lime
1tbsp lemon juice
100ml white rum
1tbsp sugar
Lime rind for garnish – (very carefully!) run a knife down the rind to make it curl like a ribbon
Method
Blend berries, sieve to get rid of any pips, then return to the blender and add the ice cubes, lime, lemon juice and rum. Blend again then pour into a cute little cocktail glass. Decorate with your bit of lime and that's Christmas in a glass. Actually, it's an all-year-round cocktail, so you can bang it out ready for your summer BBQs, too!
My dream guest list – dead or alive!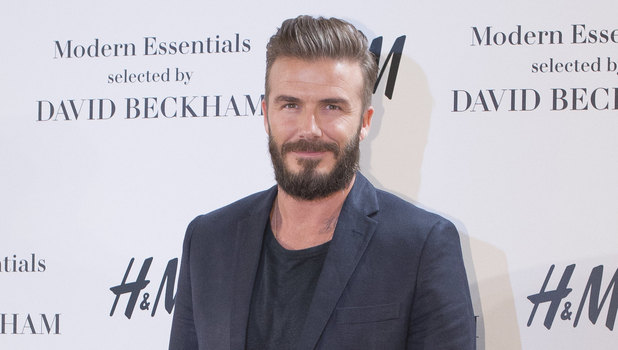 I'd have to invite the legend Princess Diana, I love her – the designer Gianni Versace (not his sister, Donatella, soz), and I also love a bit of Marilyn Monroe. I've got canvasses of her at home, so she can come. Then for alive, I'd have Danny Dyer, who's a bit of a contrast from Princess D! I'd invite David Beckham for eye candy, wearing just his Calvin's with a bit of tinsel on the band of his briefs. He can also bring his missus, Vicky, so she can bang out a few Spice Girls tunes.
Prep, prep, prep
Let's be honest, we only rock up to a party looking fab after days of prep – so start on 30 December. Get your tan and hair done – or a wax, if that's what floats your boat. The TOWIE girls love to pamper and I'd suggest setting up a WhatsApp group with gal pals. My go-to for fashion advice is Jess Wright as she knows my style. Then, by the 31st, you only have to worry about keeping guests happy as you look fabulous, darling!
You need to bash out the Christmas tunes, even on New Year's Eve. But make sure it's all the old hits, because they're the best ones – so classics like Band Aid and Wham!
RIP Nanny Pat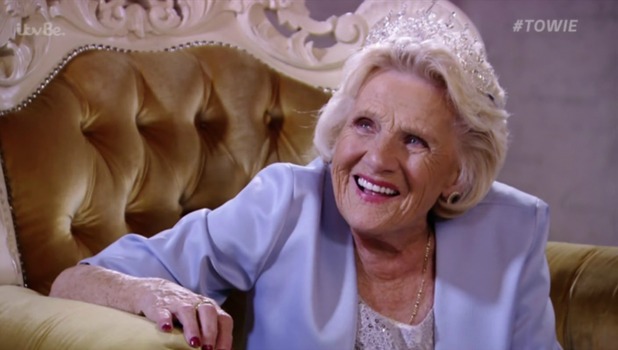 'Sadly, Essex has just lost our very own Queen, Nanny Pat… My thoughts and prayers go out to the family at this terribly sad time. She was the kindest lady you could ever wish to meet, and was like a surrogate nan to so many of us on
TOWIE
. I have so many fond memories that I will treasure forever… Sleep tight, Nanny Pat, you was a legend, loved by so many. Xxx.'
Send your questions and comments to Bobby Norris at bobby@revealmagazine.co.ukTry Reveal's digital edition on iPhone & iPad. Subscribe now & never miss an issue!