Angie Bowie has said she's damned if she leaves the CBB house and damned if she doesn't, following the death of her ex-husband David Bowie.
The former model was informed by her representatives off-camera yesterday that
Bowie had passed away in New York on Sunday
following an 18-month battle with cancer.
Angie was given the choice of leaving the show but chose to stay.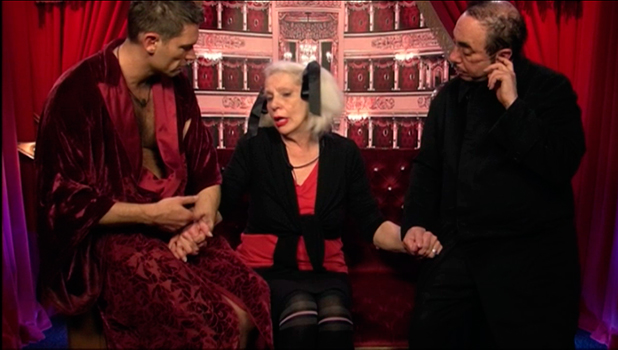 A clip aired on
Big Brother's Bit On The Side
last night showed
Angie talking with housemates John Partridge and David Gest in the Diary Room
after she learned the news.
"I am going to be fine," she told them. "I just don't want the press to get me. I prefer to be here. But I'm damned if I do, damned if I don't. If I don't leave, if I stay, I look callous."
On
BOTS
, panellist Vanessa Feltz said she understood Angie's decision and felt it was probably the best move she could have made.
"As she quite rightly said, it's very difficult for her. If she stays, people think how could she possibly stay? She is the father of his son, even if she is estranged from her son and was divorced from David for many, many years, why would she not leave?
"On the other hand, why would she leave? She's an independent person and can do her grieving in the CBB house. And I believe her when she says it's a sanctuary from the press. She can't be hounded in there. Otherwise imagine every journalist in the world on her doorstep trying to hunt her down."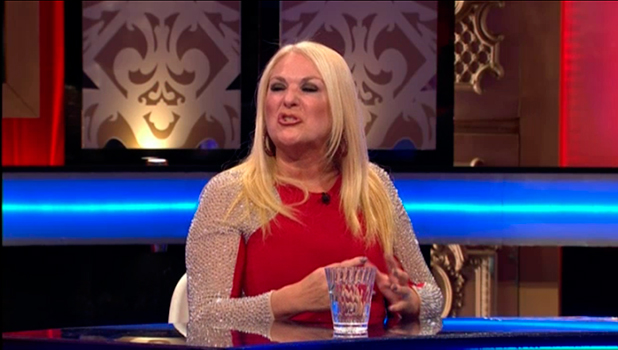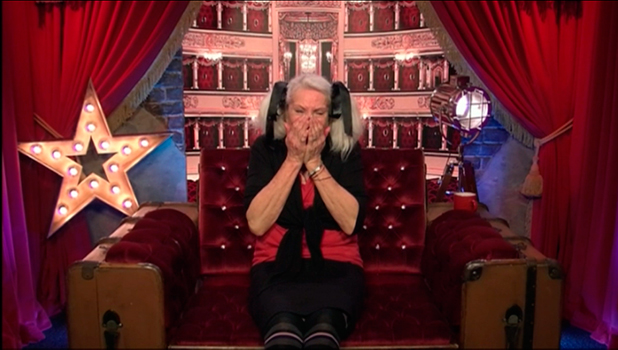 Vanessa said: "I think it will be monumentally difficult but she's said she lives alone and spends a great deal of time alone so it may well be that being surrounded by people in the CBB house may be the best possible environment for her to work through this.
"And there are lots of characters and individuals in there who will be very understanding, very empathetic and can offer their support and encouragement, so I think maybe she will have made one of the best decisions of her life deciding to stay."
Vanessa added: "I hugely feel for her. What news to have in those circumstances when it's essentially a light hearted TV show. It's very sad news to have."
Angie, 66, met Bowie when she was 19 years old. They married in 1970 but divorced nine years later. The couple had one child together, film director Duncan Jones. Bowie wrote the songs 'The Prettiest Star', 'Golden Years' and 'Cracked Actor' about Angie.
Channel 5 announced yesterday that
Angie had decided to stay on the show after hearing the news
but insisted she could change her mind at any stage.
"Following the very sad news of David Bowie's death, we can now confirm that Angie Bowie has been informed off camera by her representatives.
"She has taken the decision to continue in the programme. The decision to remain in the house is entirely her choice, and she has been given the option to leave at any time if she changes her mind.
"Appropriate support will be available to Angie at any time if needed."