She entered the house with a boyfriend on the outside, but Celebrity Big Brother's Jeremy McConnell still thinks there is something more than friendship with Stephanie Davis.
Viewers have seen Jeremy and Stephanie cuddling up in bed and sharing a laugh… and on last night's episode, things seemed to escalate a bit when Jeremy told Stephanie she's been "frisky" the night before and "naughty" things may have happened.
She responded by saying it's just a laugh.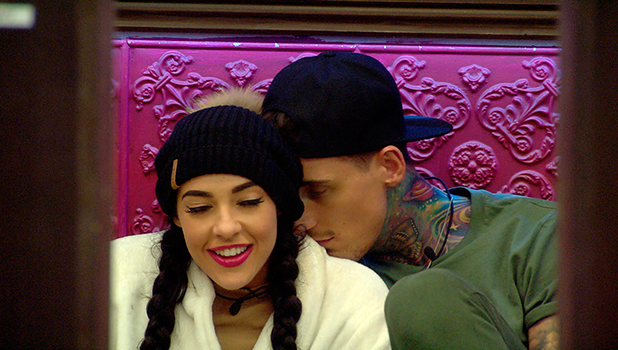 But Jeremy went to the Diary Room to say: "I don't want to look like a little homewrecker and I know she doesn't want to do anything. She's a gorgeous girl, she's sound, she's genuine and we have a laugh. And a bit of a flirt. Of course I flirt with the girl, it would be unnatural if I didn't and I'd be lying if I said I didn't find her attractive.
"It's just constant and I know if I'm in the house any longer it will get worse. My head is messed up. She has everything. She is so funny. I just connect with her and we're pretty similar. I always think you can't make a connection with someone that quick. I'm very standoffish with people but in here, I don't know if it's the circumstances or a proper genuine connection with her.
"I'm a single bloke, if it was in the outside world, if a girl you had emotions for, you could go away from it and say that's wrong and you could go somewhere else but in here, you know it's wrong and you still like her but you're in the same house. They say attraction isn't a choice and that's the end of it.
"It's more than friends, it's obvious."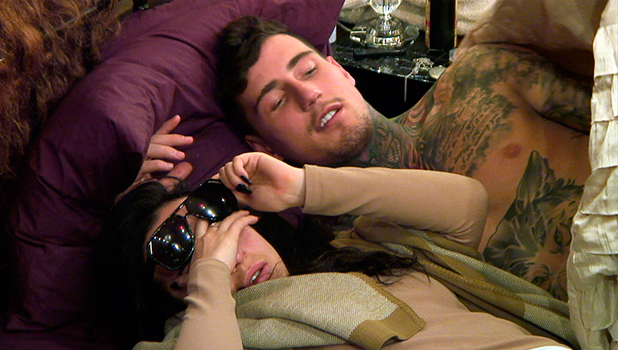 Stephanie visited the Diary Room separately, where she broke into tears thinking about her model boyfriend
Sam Reece
and how he may be feeling about what he's seeing on TV.
"I want Sam. I love him so much, I just want to see him. I don't want to do anything that ruins the one thing that makes me happy. I don't want him to be mugged off on the other side as I know Jeremy likes me. But he's my best friend in here and we have a laugh and cause mischief. But I'm devastated at thinking Sam is sad.
"I haven't done anything but I'm worried in case people say stuff. It's not like that. Just cause Jez fancies me. He keeps looking at me like he's in love with me. Even if Justin Bieber got down on one knee and proposed to me I would say no, I love Sam so much."
Since the episode aired,
model Sam has taken to Twitter to say: "Hi everyone, I will no longer be supporting Stephanie Davis
... Thanks for all your support and love you have given me!!"