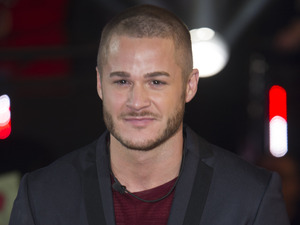 Series 16 runner-up Austin Armacost blogs the new series of Celebrity Big Brother exclusively for Reveal.
I think Tiffany just used her first English phrase "getting on with the day." And as for what she said in the diary room, she is completely right. An American, moulding into a mostly British based television show is difficult. Nevertheless, I did it and was runner up, THANK YOU. Tiffany might take a bite of the forbidden fruit ay?
OH NO THEY DIDN'T! So not only have Scotty and Jeremy taken over James and I's ManTub, but now they are also performing as male strippers. Well, you know what they say, imitation is the highest form of flattery. Thanks boys! *Wink.
The only problem is… a pink tutu is not sexy, and a black feather boa is not sexy.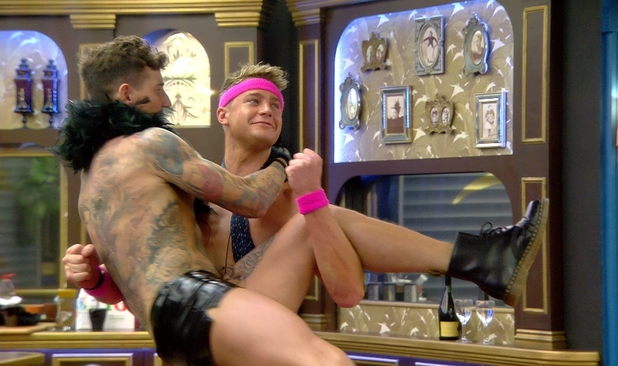 I will let you know now, this is just a minimal taste of Tiffany Pollard's anger. Believe me when I say she is a dormant volcano. I have been watching her for several years.
#AggressiveAmerican, I didn't think it would take long. And for some reason, I figured it would be an American to first kick off.
Once again, as is presumably every season before this, housemates are saying "this is just too much for me." Well of course it is, that is the whole point of the show! It's to psychologically break you down.
Do these contestants not watch the show before they go in? Almost everybody comes to the tipping point. Not me though :) I though, I am living in a posh, luxurious house outside of London, with some great characters, pool in my back garden, and getting paid for it. PLEASE STOP COMPLAINING!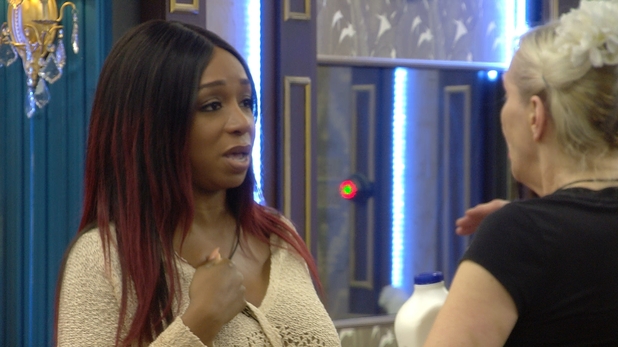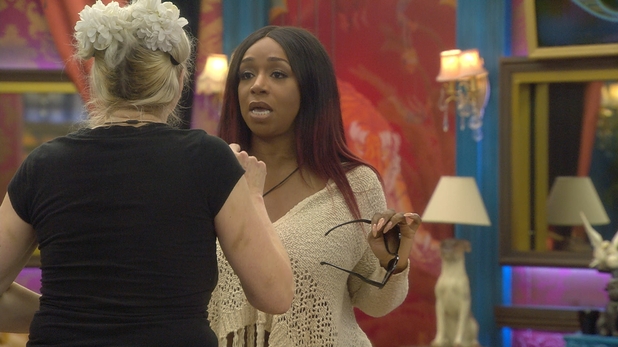 Gemma sure does lie in bed a lot!
Here comes the weasel and now Angie is scurrying away like a rat. A furry, purple, pig tailed rat.
Tiffany sure knows how to gesticulate a lot. She speaks as if she is signing to the deaf. Her hands must be very tired. That was "mild" Tiffany? Oh can we please see Tiffany on full blast. As somebody who has watched shows in America, I would agree, that is nothing compared to what she can bring. Beware the wrath of Tiffany.
Has Angie not realised she is locked in a house and she can't keep running away from everybody? If this continues, I foresee her dropping a few dress sizes this series.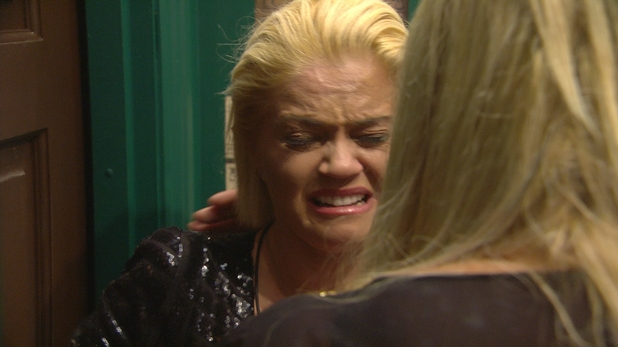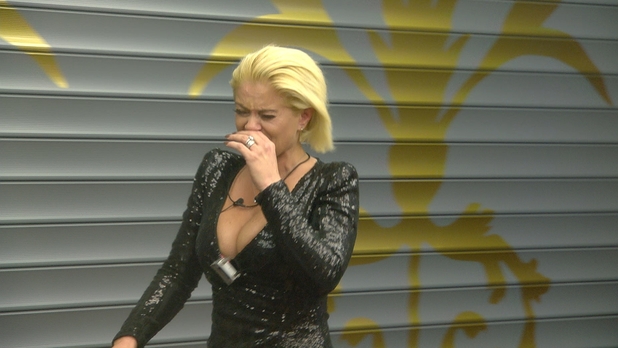 Here we go, Danniella dropped the C word. It is officially kicking off. Gemma is putting a lot of words into Angie's mouth. Angie does not even seem to agree with what is being said about her.
If I may be honest, it seems like these housemates are being extremely overdramatic. In my series, we had people screaming obscenities at one another, then somebody got upset. This year, it seems an obscure glance in someone's direction will start the tears.
An argument is happening… Of course, here comes Gemma. In a good way though. Get that airtime GC.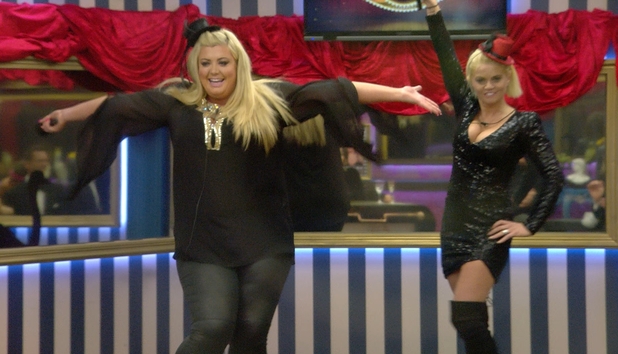 Where did Danniella go in that performance? I couldn't take my eyes of Gemma.
Who knew that Megan had those pipes! Just FYI Megan: James Hill has said to me on more than one occasion he would love a good looking lady who can sing.
Was the requirement for this series that you can belt out a tune? Wow, some amazing talent in that house. You go Darren Boy.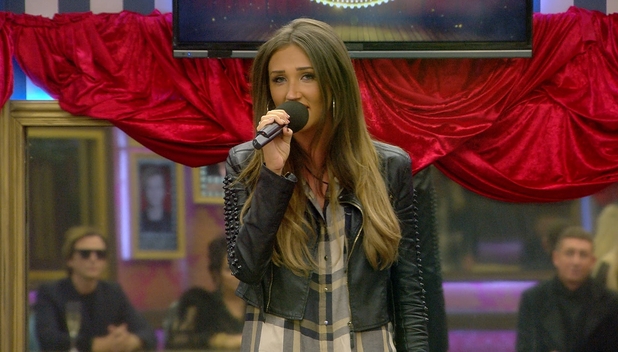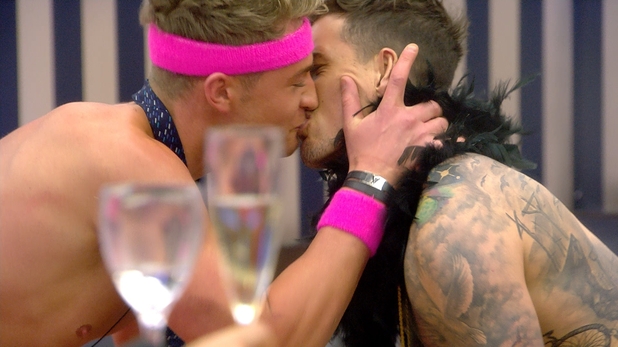 Yay! The first on screen kiss is between two boys. And Jeremy in those black leather pants... He seems he is ready to hit Canal Street darling.
It seems like the housemates really had a good time in the end - always happy to see a united house.
David only had to perform for a few seconds for the world to see… That's why he stays behind the scenes.
Megan has the first meltdown of the series. But from what she has said, it is warranted and justified. She is
100 years behind
, but hey ho.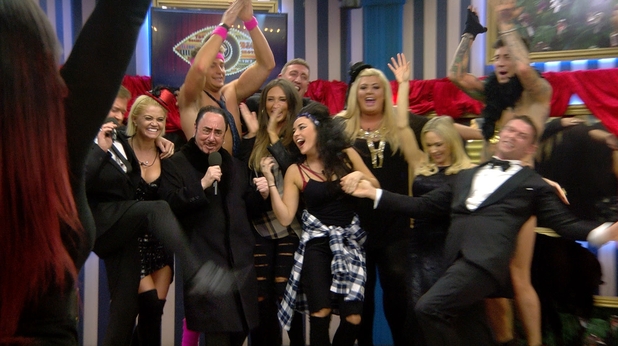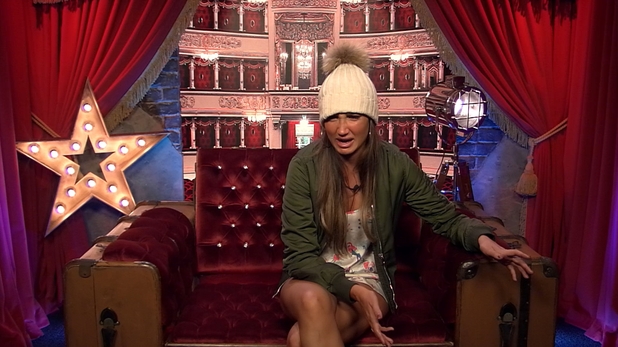 Do you agree with my comments? Tweet me @AustinArmacost and @RevealMag with your thoughts!
Celebrity Big Brother airs nightly on Channel 5.Try Reveal's digital edition on iPhone & iPad. Subscribe now & never miss an issue!
CBB: tour the house -
Copyright: Channel 5