There's been another bickering session in the Celebrity Big Brother house, this time about leftover pizza.
A trivial matter, perhaps, but when you're cooped up in the
CBB
compound and your luxury food hamper has been taken away, a few slices of cold pizza take on a whole new importance in life.
The row started when Jonathan decided he was going to take two slices for himself, but Nancy – who was peeling fruit nearby – suggested he only take one and leave the other for her to eat later on.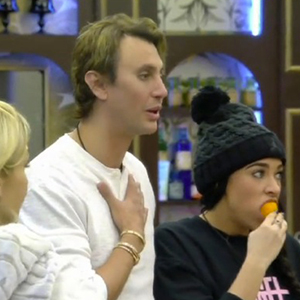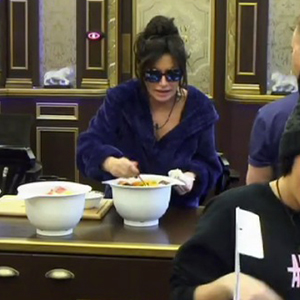 Not want Jonathan wanted to hear…
"Mine your own fucking business for one minute," he told her, while she retaliated by saying: "Respect everybody else. We live in a community."
Kim Kardashian's bestie Jonathan retaliated by saying he loves Nancy but she shouldn't interfere with his food. "You can't talk about my pizza when I didn't interfere with your wine. Not when it has to do with food. I don't talk about your wine and I'm happy when you take it and I don't interfere. To me that pizza is like wine."
Nancy tried to end the discussion by telling Chebs just to eat the pizza as she didn't want to get into a row over pizza on TV. She added: "I don't care, there is plenty of fruit."
Chebs replied: "You're not the boss of the pizza, I'm not the boss of the wine. That's why I said I shouldn't take three slices, I only took two, you don't need to butt into my pizza delivery."
"It's not your pizza delivery, it's the house's pizza delivery."
Oh dear.
CBB
continues tonight at 9pm on Channel 5.