It was an emotional night in the Celebrity Big Brother house yesterday that ended with Megan McKenna ranting in the Diary Room about housemates ignoring her problems, before breaking down over the death of her grandfather.
Megan went to the Diary Room in the early hours of the morning while Stephanie Davis was in the garden telling housemates about her own granddad's death and how she felt she'd never made him proud before he passed away.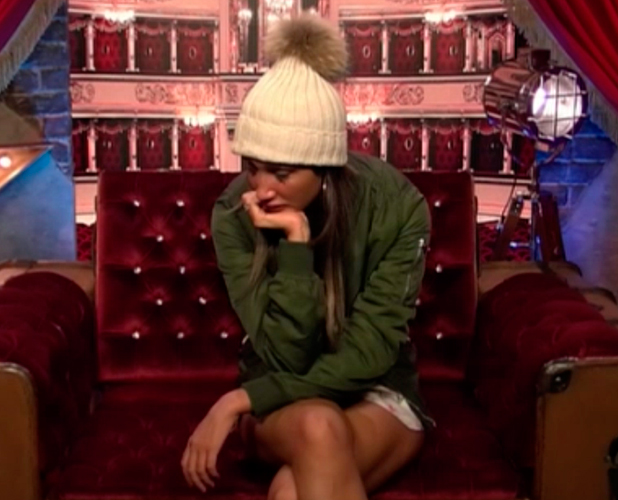 It seemed to open raw wounds for Megan.
"I just feel like everyone listens to everyone else's s**t," she started. "But what about my s**t? What about my problems? I have problems and issues. No one is f**king interested.
"I spoke to Steph the other night and we were just talking about her losing her grandad and me losing my granddad at the same time. I didn't get the chance to say goodbye to mine because I was away filming f**king
Ex on the Beach
and shagging. My grandad died and I was on telly shagging. Oh that's great, that makes me feel f**king great doesn't it. I was away partying and loving life in Portugal."
Megan went on to say: "I can't be bothered with this s**t. I am constantly always asking people are they alright and okay, but then it's like when it comes down to it and we are all sitting wherever and chatting about stories I just feel like, because I don't sit there and express myself, this is why people think I'm a f**king bitch.
"They think I don't talk about how I feel or who I like because I keep myself to myself. I don't sit there and explain it all out to everyone, it just really winds me up. I hate it. No one gives a s**t about you. This is the 20th century, mate, no one gives a s**t about anyone else, everyone cares about themselves and I'm sick of it."