There's been a bit of bedtime cuddling between Megan and Scotty T in the Celebrity Big Brother house overnight!
Footage in a video posted to the
CBB
website shows Megan cosying up behind Scotty and wrapping her arm around them while they shared a bed for the first time.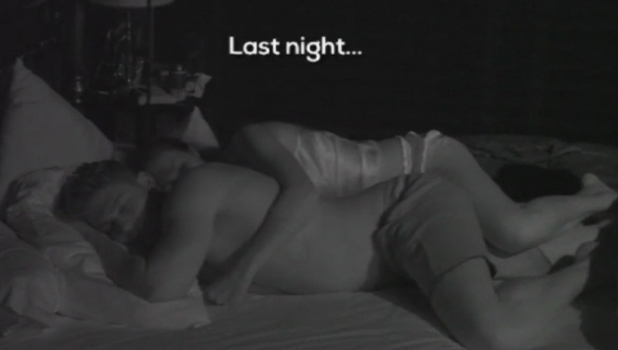 While we as viewers know that, the housemates don't but David Gest was doing all he could to get some goss out of Megan when he bumped into her this morning!
He quizzed her on how the night went and, um, whether their toes touched…
"I just went to sleep," she told David. "We had a hug this morning… David, leave it! We are friends! Ah, I want to strangle you! We are friends, guys, God. We are friends. Everyone shares beds."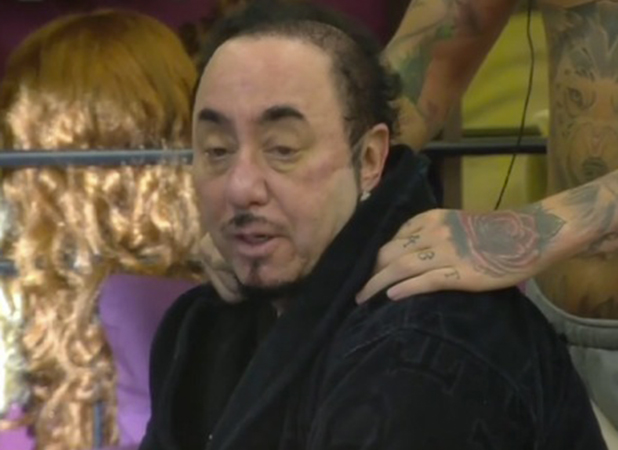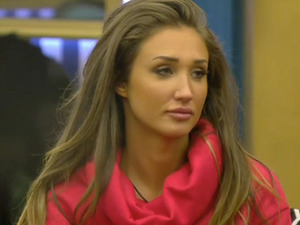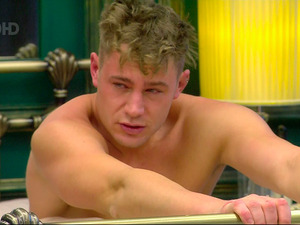 There are 16 housemates in the compound right now and not enough individual beds so some have to double up until the evictions start and people begin leaving.
Plenty of housemates have wondered if singletons Megan and Scotty - who know each other from
Ex on the Beach
- could get together.
The
biggest champion of a Megan/Scotty fairytale romance is Gemma Collins
, who spent yesterday encouraging Megs to give the
Geordie Shore
boy a chance.
"Let's see what develops here because I think he is a very sensitive soul and I think he really has got the hots for you," said Gemma. "I'm not saying you have to have sex with him, don't feel you have to go from one to ten on the first night, but I can see something special developing here.
"His soul is just unreal. Look, for a young boy he can cook, he can do washing, he's not lazy. He would be a dream to be with. He would never put pressure on you, all you have to ensure is you look good for him. He is sensitive. These are the qualities every girl should look for in a guy."
CBB
continues tonight with the first live eviction at 9pm on Channel 5.