Nanny Pat has been laid to rest in Essex.
Friends and family of the beloved
TOWIE
grandmother gathered in Essex on Friday (8 January) to pay their respects to the 80-year-old, who passed away just before Christmas following a short illness.
Among the mourners were her grandson Mark Wright and his wife Michelle Keegan, and granddaughter Jessica, as well as daughter Carol.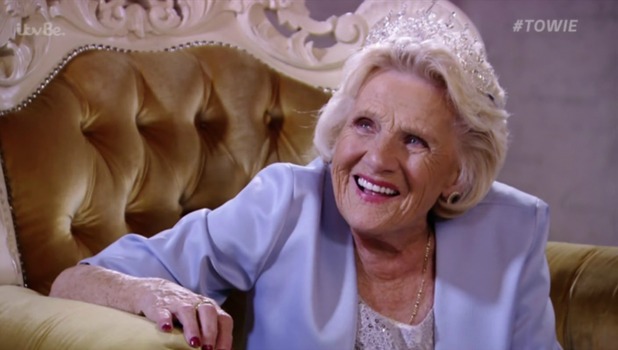 The coffin of
Nanny Pat
– real name Pat Brooker - was taken to the funeral service in a white carriage pulled by horses with purple plumes attached to their reigns.
It was reminiscent of the scenes of her 80th birthday on the show when she arrived at the celebrations in a horse-drawn carriage.
There was an outpouring of grief from
TOWIE
stars, fans and celebrities when
Nanny Pat's death was announced on 16 December
. She'd been part of the ITVBe show since the start and was beloved to everyone.
A statement from the Wright and Brooker families at the time said: "Sadly our amazing, courageous and beautiful Nanny Pat passed away this morning after a short illness. We are overwhelmed by sadness, and the whole family ask for privacy at this horrible time."
Read: TOWIE fans "devastated" by death of Nanny Pat
Read: The cast of TOWIE pay their respects following Nanny Pat's death
Mark
paid tribute to his "angel" grandmother just after the New Year,
reflecting on the highs and lows of the past twelve months that had included his marriage to Michelle and Nanny Pat's passing.
"Life is all about ups & downs. This year 1 special woman vowed to be in my life forever and 1 special woman left my life forever... Be prepared for the best & worst moments," he said. "Just make sure in 2016 you take the best out of every moment and never take anyone or anything for granted."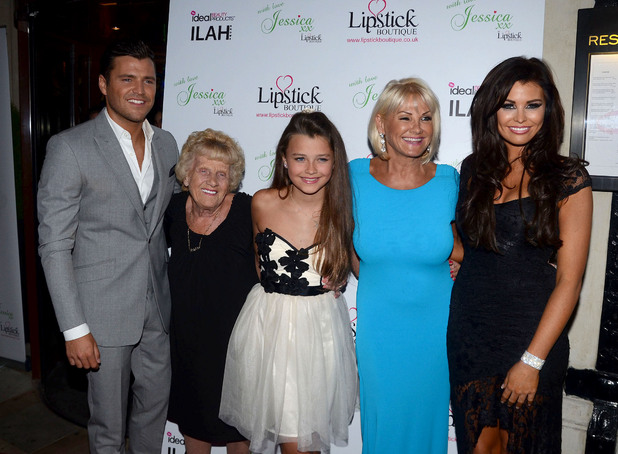 This week, his sister
Jessica shared a poignant letter to fans detailing her grief at the loss of Nanny Pat.
"Grief is something I've never really experienced, which I'm grateful for, but the last few weeks has been the most testing time of my entire life. There is nothing anyone can say or do to take the pain away. However, my Nan was the one person in my life who was happy no matter what the situation was, what day it was, and however she really felt deep down.
"Moments are hard & moments are so bad that I feel like I'll never be able to smile again. But then when I think of her happiness & love of life I find strength again to laugh.
"The bond between a grandchild and their grandparent is unexplainable & something so special but I feel most for my mum & her siblings because their pain is something I can't relate to & I'm so proud of my mum for being so strong at this hard time. I'm so sorry for anyone who has lost someone they care & love so much but please try and celebrate their lives how they would want you to. Family is everything."
TOWIE
paid tribute to Nanny Pat at the end of the Christmas special i
n December, placing a tribute card before the end credits.