We wondered how long it would take for Christopher Maloney and Danniella Westbrook's falling out to be raised in the Celebrity Big Brother house...
The
pair used to be friends but had a falling out last year
, which they both alluded to ahead of launch night, although didn't really explain what exactly had happened.
On tonight's show, we'll see Gemma Collins quizzing Christopher on just that.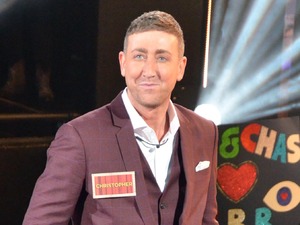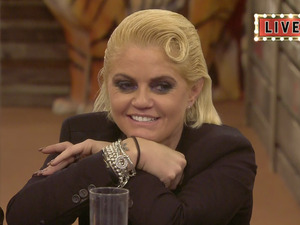 Chris tells her: "I got a panto and she hasn't done it for 15 years, we lived together and worked together it was great.
"She got replaced by Nikki Grahame because the panto production team read the papers that she had a relapse and they didn't like that and withdrew the contract. People have been stirring sh*t too. I hope we can sort it out, I do miss her greatly. We got our dogs together! It's not like I've done anything."
Danniella has yet to give her take on the falling out or alleged contract withdrawal as she was locked away in the box when Christopher and Gemma were chatting. Come on Danni, we want to hear what you have to say about that!
She did mention the panto incident back in 2014 when she appeared on ITV's
This Morning
, saying: "I was supposed to be in Torquay this Christmas in panto and as soon as I got exposed they called and said, 'We can't possibly have her at our theatre. 'And other work I had lined up, I've lost because I've relapsed.
Ahead of entering the house, Danniella would only say: "I don't talk to Chris. It's not tricky for me at all – I shall be polite for the sake of the show. I'm not going to get into the reasons of why we don't talk. But I'm not interested or getting into an argument. If he tries to start an argument I'll say 'I'm not interested, I know what you're trying to do, I'm going for a cigarette'.
"I won't be bullied into trying to talk about something or trying to make the peace. I'll say to him 'I will get on with you, we can have a really good laugh while we're in the house, because we've got to live together'. At the end of the day it's not the time and the place to discuss things. I would never make it awkward for anybody else, that's the worst thing somebody could do."
Christopher, meanwhile, has hinted their fall out was also caused by his friendship with her former boyfriend.
"I don't hold grudges. She fell out with me. When she split up with her partner, he was still trying to be my friend. I struck up a friendship with him and I was caught in the middle. I think she thought that I took his friendship over hers, but it wasn't like that.
"I don't hate her. It's just that we haven't spoken. She was patron of my academy, we did panto together, I've looked after her, but I've not had the chance to speak to her about everything because she changed her number."
Tonight, Thursday 7th January 9pm on Channel 5.