Is it Gemma Collins or Anna Nicole Smith?
Celebrity Big Brother
's
Jonathan Cheban
has compared his
TOWIE
star housemate Gemma to the late glamour girl in scenes to be aired on tonight's show.
After waking up in the communal bedroom, he tells her: "Wow! Look at you! You look like a young Anna Nicole Smith! Oh my! I never got to wake up to a pin up!"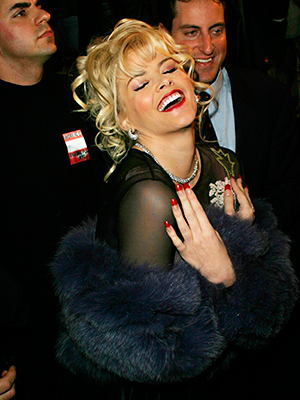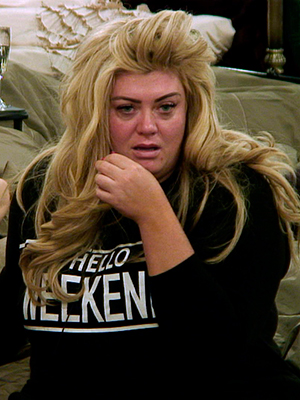 Anna Nicole Smith was a former Playmate of the Year and Guess model who also appeared in movies including
Naked Gun 33⅓: The Final Insult
. She passed away in 2007 at the age of 39 following a drugs overdose.
We had a sneaky suspicion Chebs and GC would get on just fine as they both expressed an interest in meeting each other ahead of the show. Jonathan memorably said: "I would love to cuddle with that big blonde Gemma Collins."
GC's already been giving him head massages and dishing out friendly advice, following
Chebs' row with Angie Bowie after she called him an "obnoxious American"
and suggested he was treating her like a servant.
Meanwhile on tonight's show we'll also see Jonathan getting to grips with why each of his housemates is famous. "Who is Nancy? What does she do?" When told she used to date the former England manager, he replies: "Not even a football player?!"
Tonight, Thursday 7th January 9pm on Channel 5.