Celebrity Big Brother nominations are in… and it's Kristina Rihanoff, Nancy Dell'Olio and Winston McKenzie who will face the first public vote tomorrow night.
The trio will learn their fate on tonight's episode, after housemates Stephanie Davis, Scotty T and Jeremy McConnell are forced to make a 'killer nomination' each.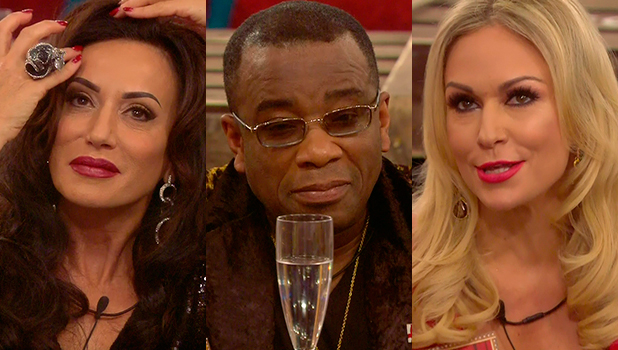 Jeremy nominated Nancy, saying: ""I find she can be a bit controlling when we're having a laugh. A bit intimidating."
Geordie Shore
's Scotty opted for Winston, saying: "Every time I cook he can't wait for everyone else to have his food, he's always 'gimme it, gimme it'!"
The final nomination for Kristina came from Stephanie who explained: "Because me and Jezza are next to each other and laughing all night, and we kept her up. She was angry at both of us as we kept her up."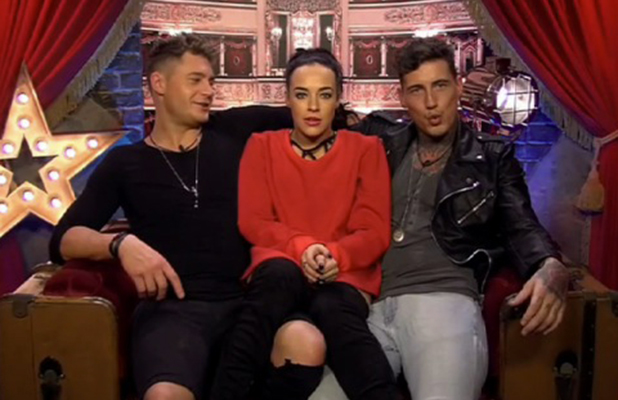 Kristina handles the nomination well, saying she can put herself in Stephanie's shoes and knows she had to pick someone. "I don't want it to be awkward, she's a lovely girl."
Nancy, meanwhile, seems surprised she's been picked. "Scotty T would never nominate me. I do understand, it was the less hard choice for him to make and he gave good reason as he is intimidated by me. He's not the only one to be intimidated, the entire world are. I don't know why people are intimidated by me, it's a fact."
Stephanie, Scotty and Jeremy had to nominate after they were voted the most annoying housemates so far in an earlier task. They'd actually put themselves forward as annoying and the housemates let them!
Tonight, Thursday 7th January 9pm on Channel 5