The fourth series of MTV's Ex on the Beach kicks off on 19 January and we have the inside knowledge that it's the most explosive yet...
Eight unsuspecting victims are heading to a tropical paradise looking for love, only to be surprised by their exes. We spoke to the contestants - including
CBB's
Megan McKenna
and Scotty T, to find out what to expect this time around.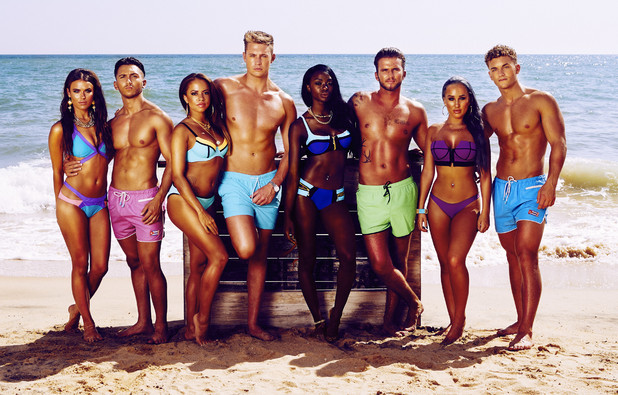 "When I went on series three and everyone fancied me I was loving life," says Megan, 23. "But this time it wasn't the best experience." She confesses the fights are the "worst yet" and despite entering the villa for round two with boyfriend Jordan Davies, she felt lonely: "When you're in with all these nutcases it feels like there's nowhere to go."
"Everyone's personalities are so big and everyone's got a pair of balls this time," admits Jordan, 23.
"Exes can walk in at any moment now so you're constantly on edge and more temperamental. Before, three people had to go to the beach so you knew when an ex was coming, but now you could just wake up and at breakfast there would be someone new sitting at the table."
Brit School graduate Nancy-May warns us to expect no shortage of serious drama: "It's a very sexual show, everyone this series has sex," reveals the 21-year-old. "No one is actually your friend in there. There were lots of fights and chairs were being thrown into the Jacuzzi almost every night."
And you can expect
Geordie Shore's
Scotty T to be causing trouble as usual. "Top shagger, always had his penis in someone," says new love interest Olivia Walsh.
Watch the new series of Ex on the Beach from 19th January at 10pm, only on MTVRead all this and more in the new issue of Reveal - out NOW!