Freedom for the Celebrity Big Brother boxed three!
After an uncomfortable night cooped away in the chilly box, housemates
Danniella Westbrook
, John Partridge and Darren Day have been granted their freedom and allowed to join the main house.
About time!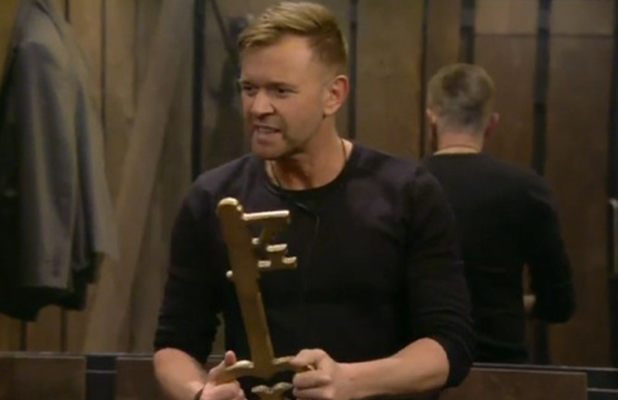 The trio had been locked away from all the other housemates, action and luxuries since the first night when they all volunteered to send themselves to the tiny room in order for the other housemates to access to things like the beds.
Now, they're back in the main house and the show can really begin!
The three actors didn't have the easiest time in the box with no comfy beds, showers or warm food. While the other housemates had somewhere to sleep and a fry up for breakfast, poor John, Danniella and Darren had to contend with wooden floors and cold gruel.
Their freedom came after Stephanie, Jeremy and Scotty T successfully completed a timewasting task that involved sorting through 1,500 KEYS to open locks.
CBB
airs nightly on Channel 5.
Who is your early favourite to win the 17th series of Celebrity Big Brother?
Christopher Maloney
1.53%