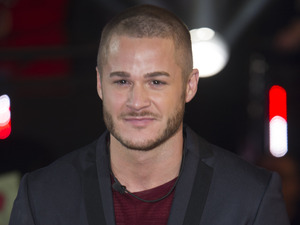 Series 16 runner-up Austin Armacost blogs the new series of Celebrity Big Brother exclusively for Reveal.
AWW! Just taking a look at that 'ManTub' brings back some amazing memories. The house transformation looks incredible… Well, it will once the boxes are removed.
After the first night in the house, I am sure the housemates are still buzzing with excitement. But as I adapt to the new season as a viewer and not a contestant, I am starting to realise a couple things. Although I was in there with a few good looking people, that does absolutely NOTHING after about five minutes and already I am not impressed with the"fitties".
Being a stunning male model, Jeremy should maybe just stick to what he does best… Being a human colouring book. At least if he is sh*t in bed, they will have something interesting to look at. I thought my Christmas tree came walking out at one point but I know I put it in the skip! Did he play a role in that anti-ASBO advert I recently saw about graffiti? He seems like a fun guy and I would go for a drink with him, but as far as making entertaining television…I'm still not sure.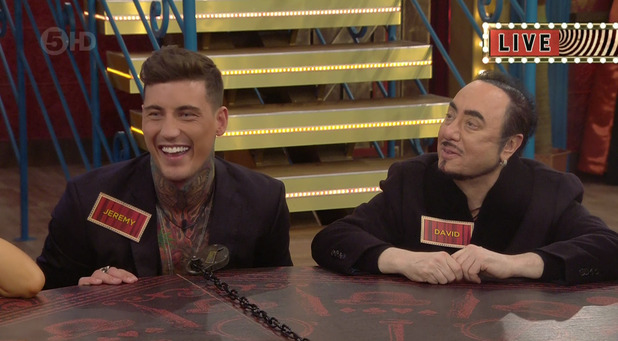 Is Megan already throwing some shade or does she genuinely not know who anybody is? Does she think that anybody knows her? Although, to be fair, I knew nearly my entire cast where as I hardly know any of these lot.
After being in this country for so long and seeming to forget what the American accent sounds like, it's not nice to hear several of them all together. I hope my accent wasn't as annoying as what I am hearing. Maybe that is why my voice slid in and out of my Yorkshire twang.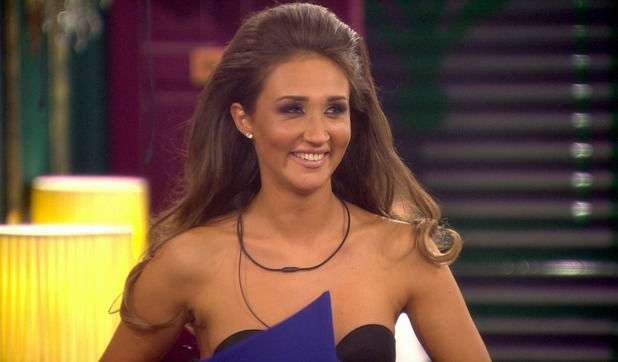 "The only chance of hooking up is between Megan, Scott, and Jeremy." Oh boy oh boy, so who will get to Megan first? I reckon with Scotty's reputation, he will be the first to the promise land. Aww bless Scotty, he seems a bit nervous around all that, dare I say maturity, intelligence, and knowledge. He is starting to grow on me now. Just don't talk about your knob again mate.
So not only is homophobic housemate Vincent in a leopard print jacket, but he is now calling himself an "extraordinary man". Okay UK, please get his ass out. He is delusional. I mean how did he make it in? And no pal, Nancy is not feeling you so please back up. Nancy, just holler (SECURITY) into your microphone darling.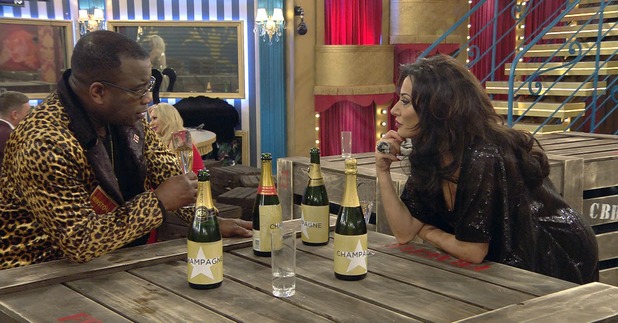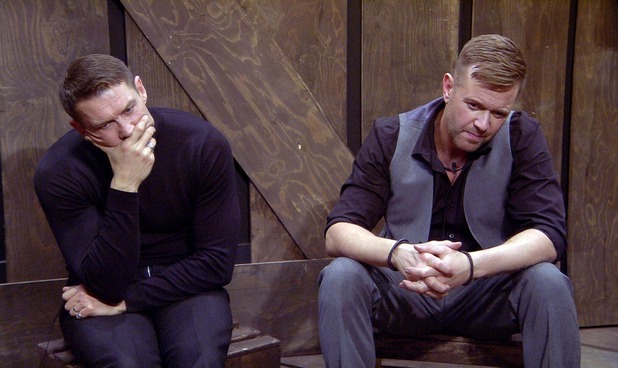 John and Darren seem to already be going stir crazy in that box. This is not a good indicator of the weeks ahead.
In a house that thrives on drama, it is small moments like
giving someone a pair of shoes for their birthday
that really shows a nice human spirit. Maybe next year "Jenna" will get you another pair. Speaking of Tiffany, she
really
has her thumb on the pulse. I think she will make a great competitor. Remember folks, it is a game after all.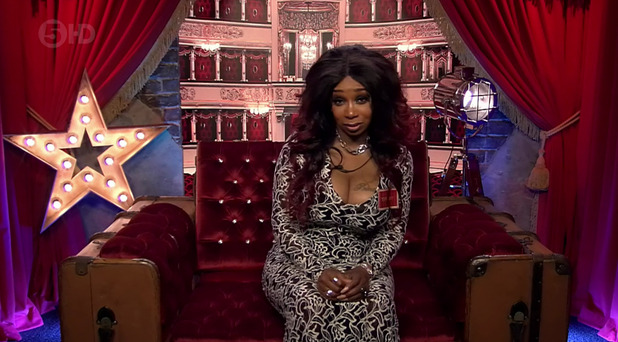 I thought it this was
Celebrity Big Brother
, then suddenly there are three young girls talking about which one of the guys is getting a sh*g. Although I had sexual tension (Stevie and Chloe) during my season, this is too much! Stephanie seems really eager to hook one of the boys up with Megan.
Daniella is sending herself to the box? Wow, I don't recall as much selflessness when I was in that house. What did they put in the water this series?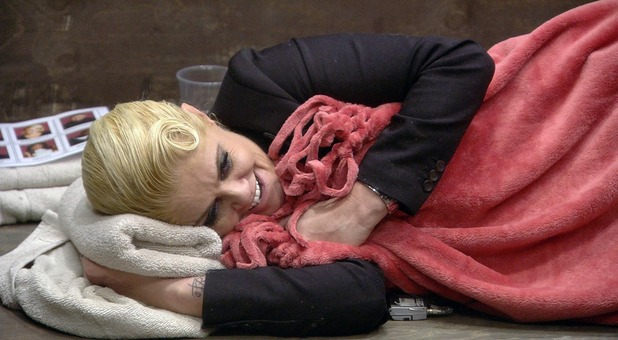 There we go, somebody already throwing out the LOVE word. Although, to be fair, Gemma seems like she is full of love so it might be genuine.
I am going to relate the
CBB
house (at least the first couple of nights) to a first date: do not discuss religion, exes, or politics. To my relief though, they all seem extremely bored by Winston so he decided not to continue. I remember the lights being bright but not bright enough for sunglasses Winston. Hopefully they are prescription. I don't think the future is that bright for you pal... #GetWinstonOUT.
Jonathan, is it that you don't like the conversation? Or is it that you aren't intelligent enough to carry one on yourself?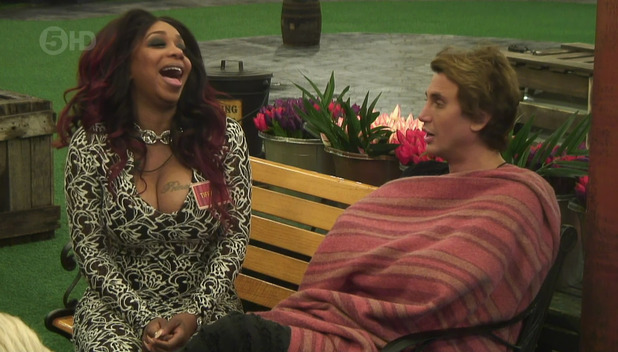 And GOOD FOR YOU MEGAN, don't crawl into bed with Scotty on night one, wait until night two! He is absolutely foaming at the mouth to get her into bed. I can practically smell the testosterone coming through the television. Hopefully they have provided condoms like they did my series.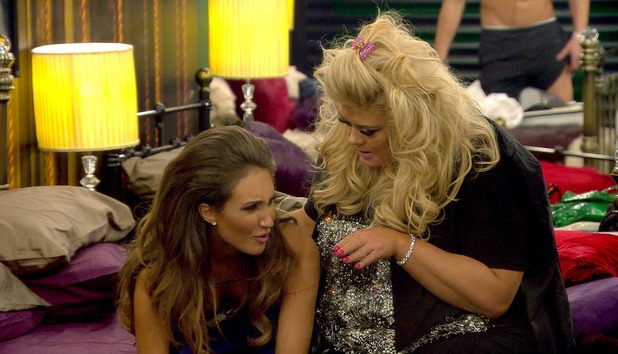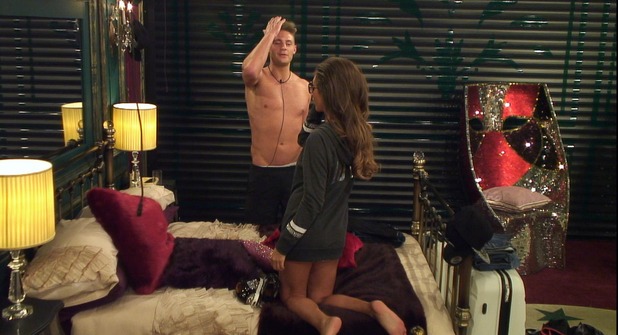 Celebrity Big Brother OR Celebrity Rehab? Without even knowing Danniella, I would like to tip my hat to her. This could be a great platform for her to highlight what happens when you're consumed by things like drugs and alcohol. Sharing your story always helps others!
Also, is Gemma vicariously living through Megan? HA HA, just hand her a bow and arrow.
Do you agree with my comments? Tweet me @AustinArmacost and @RevealMag with your thoughts!
Celebrity Big Brother airs nightly on Channel 5.Try Reveal's digital edition on iPhone & iPad. Subscribe now & never miss an issue!
CBB: tour the house -
Copyright: Channel 5