SO MANY MEMORIES!
The gorgeous guys at
Busted
have given us all kinds of chills by bringing back the famous Miss McKenzie for an upcoming video shoot. Such a brilliant idea, right?!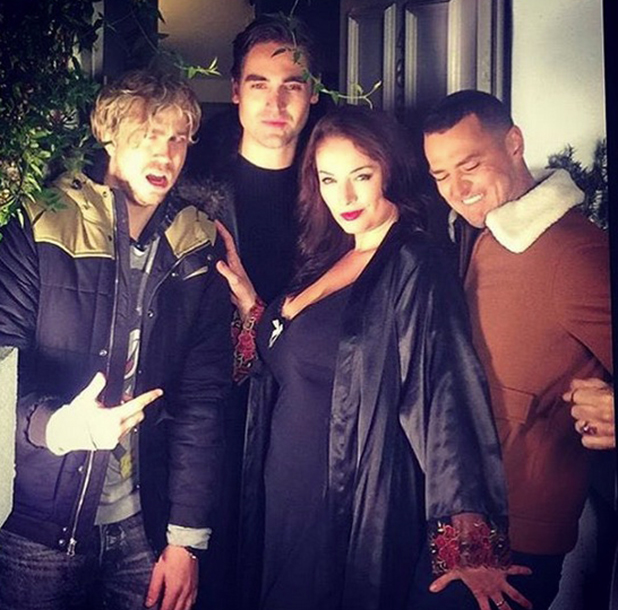 You all remember Miss McKenzie: she was the sexy schoolteacher in the band's first ever music video, 'What I Go To School For', which was released way back in 2002 and made the top three in the charts.
The track was all about the boys' teenage crush on their teacher, played by model Lorna Roberts.
Now, that very same model is back with the boys for their brand new video, which will be the first one they've made since Charlie Simpson, Matt Willis and James Bourne reunited as a trio towards the end of last year. WE CANNOT WAIT!
Anyone seen #MissMckenzie lately?
pic.twitter.com/3BvVanh267

— Busted (@Busted) January 6, 2016
The idea for 'What I Go To School For' apparently came from Matt's real life crush on a teacher at the Sylvia Young Theatre School.
It featured classic lyrics like, 'I fight my way to front of class / To get the best view of her ass / I drop a pencil on the floor / She bends down and shows me more."
Oh, how we've missed Busted!