Celebrity Big Brother housemates be warned: Tiffany Pollard has admitted she's "brutally honest" and will most certainly speak her mind when things annoy her.
Well, that's totes what we want from a housemate, right?!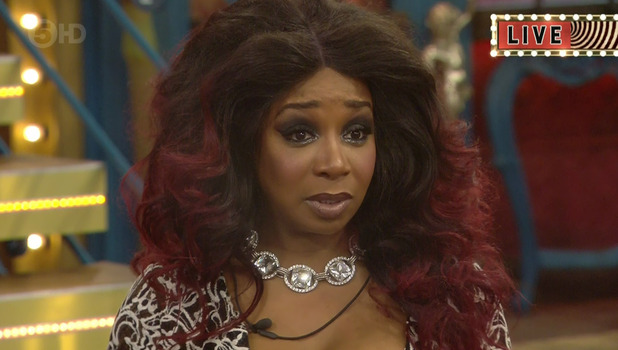 The US reality star may not be known on these shores but we're betting she'll have definitely made a name for herself before she leaves the
CBB
house…
"I'm fun, outgoing, I like to speak my mind, I'm very opinionated. I think the older you get, the more comfortable you are with your honesty. I'm noticing the older I get, the moodier I am. I'm not sure if that's a plus or a minus, but I'm really, brutally honest," she said.
We wonder who will be the first housemate to get a dose of Tiff honesty?!
"I really don't like people who talk a lot. If they talk for the sake of it, just to hear their own voice. That type of thing is always going to make me a little bit nuts because I'm going to chime in and be
like, 'It's time for lights out. Shut the f*ck up, you're not making any sense, nobody gives a s*it about what you have to say'.
"And I don't like bullies. I think a lot of people think that I'm a bully, but I'm not. I just kind of go for people that are coming for me. But I don't like people that gang up on people for absolutely no reason."
But she added: "I'm more of a lover than a fighter and I don't think people really know that about me. I'm not the girl that's going to go in there and be a bull in a china shop, knocking over s*it just to do it. I want it to be valid, confronting things that need to be confronted. Because I'm trying to make a friend or two or three or four as I don't want to get sent home."
Good point!
CBB
airs nightly on Channel 5.
Who is your early favourite to win the 17th series of Celebrity Big Brother?
Christopher Maloney
1.53%