Celebrity Big Brother's Jeremy McConnell has said he loves the ladies but isn't looking to settle down just yet.
The model from Ireland has already been flirting with Megan in the house and no doubt has an increasing number of admirers who have been tuning in to watch – but he's still young, free and wanting to mingle.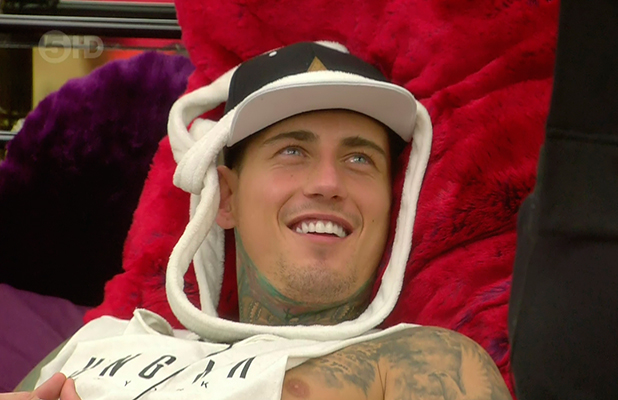 "I've been in love – I was madly in love in my first relationship. We all go through heartbreak. But I've been single for two and a half years and I'm not ready for the emotions of getting married or breaking up again," he said.
"I'm 25, I'm a lad, you still have to dabble! You might get sick of the odd job in the shower, you know what I mean? So you do what nature tells you to do and it's nice to go on dates now and again. But then when you get close to a girl you're dating, you might shy away when you get insecure. Do I believe in monogamy and that? It remains to be seen. Hopefully I will change my mind, have kids and settle down."
He said: "My modelling career in Ireland has been decent. I've become a figure, maybe with the women. My last three girlfriends have been models. So people think I'm a player, but I'm not."
When quizzed on whether that perception of him might put some people off, he said: "Yep. If I knew girls that had slept with a lot of people it would put me off, so I totally understand people's opinion.
"But they're judging me from a scripted reality show, and it's not who I am. Now I'm in Big Brother I get a crack at being who I am, and I know people will like me because I'm very down to earth, I treat people the way I like to be treated and I don't complicate life in any mad way."