Celebrity Big Brother's Darren Day has been gushing about his wife, saying: "If I hadn't met her, I wouldn't be on this planet."
The actor used to be well known for his high profile romances, engagements and splits, which led to the phrase 'love rat' being coined, but now he's a family man who is happily married to wife Stephanie.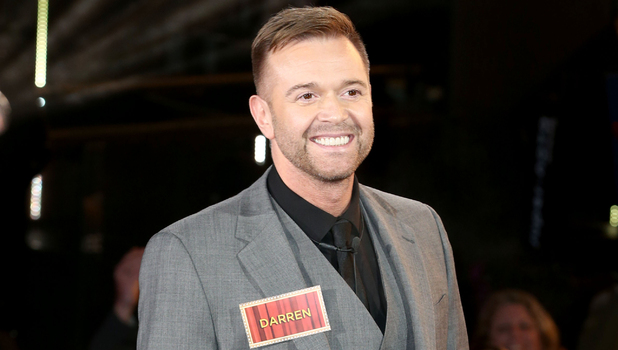 Darren said: "My wife is my rock. If I hadn't met her, I would not be on this planet – I was on borrowed time as it was. She supports me in what I do, but she's still very nervous!
"We've watched the last three series [of
CBB
], and they've been great – that makes it exciting because we're fans of the show, but also we kind of know the possibilities because you've seen the rows that happen and how things that in the real world would seem like a speck of dust get magnified into a huge issue."
He added that he doesn't think he'll win but he'll enjoy the ride.
"I'd love to go the distance, then I know that the public's perception has changed, but I think it's unlikely, so the best I am hoping for is that if there are boo's on the way in, there might be a few cheers on the way out. I'm as ready as I'll ever be to do it."