Celebrity Big Brother's Darren Day has admitted he "virtually coined the phrase love rat" during his bad boy days of the past.
The actor enjoyed a string of high profile relationships and break-ups with the likes of Anna Friel, Isla Fisher, Tracy Shaw and Suzanne Shaw in the past, before settling down with wife Stephanie.
Entering the
CBB
house, he said: "There's a perception of me that is not very good, and I suppose I'd like people to see what I'm really like now. I've been through a lot of ups and downs in my life, and I'm big enough and ugly enough to know that you can't be liked by everybody. But I want people to have an opinion on what I'm really like."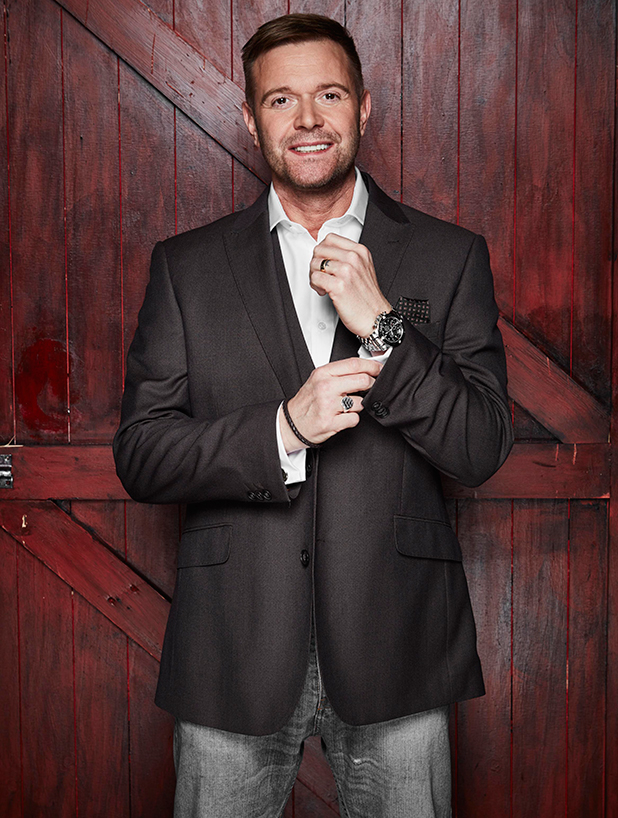 He said there's two views of him: the actor and the wild man.
"It's funny because there are two contrasting images: the clean-cut boy next door, musical theatre star, who used to get compared to Cliff Richard. And then there's the womanising, drunken, drug-taking love rat. I virtually coined that phrase. I'd never heard of it until people started calling me that. But my wife and I have been together ten years, and I'm a devoted husband and daddy now. 'Love rat' is not a phrase I particularly want my kids to hear. That's so far in my past."
Darren also cleared up one particular rumour about his past that is often repeated: "People say I was engaged nine times. I wasn't, I was engaged three times before my wife. I know that's still a lot!"
He added: "I also read that I gave an engagement ring to Anna and then gave it to Suzanne, which is totally not true. I was never engaged to Anna, we never even spoke about marriage. But there's no doubt I was a bad boy and I completely hold my hands up to that.
Now, as Darren said, he's a happy husband and family man and life is good.
"My wife and her family gave me a clean slate from day one. She took me at face value. I'm very happily married now – I suppose there was a time when I didn't think I'd be able to do that, but I have and I'm very happy in life. I'm now doing some diverse work I'm very proud of - playing a villain in a big movie I've just done one minute, playing a drag queen in Priscilla, Queen of the Desert, a new album, a new book – I feel really lucky."
CBB
airs nightly on Channel 5.
Who is your early favourite to win the 17th series of Celebrity Big Brother?
Christopher Maloney
1.53%