Vicky Pattison spoke about her belief in true love while making her debut as a Loose Women panellist today.
The
Geordie Shore
star and
I'm A Celebrity
winner joined Coleen Nolan, Ruth Langsford and Sherrie Hewson on Wednesday's show (6 January), which included a segment on broken hearts and true love.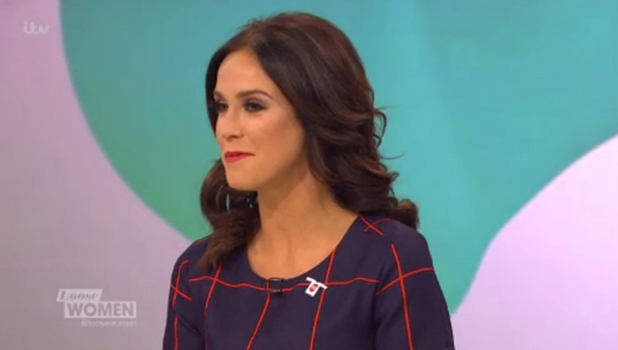 That got the panel talking about whether true love is real - and Vicky said she believes it is.
"I have to believe in love. I am single and I've had some terrible relationships over the years. Some good boyfriends, some bad ones, and all the rest of it. I never found the right one, obviously, as I am still single."
Vicky said she looked to her parents for inspiration and their love kept her going when it came to her own search for happiness.
"The only thing that keeps me going and in pursuit of a soulmate is the fact my mam and dad met when they were 11, went out at 14, engaged at 19, married at 24, had me at 29 and my sister at 33, and they're still together now.
"I think that's the dream, isn't it? I think everybody wants to find that one person and, I don't mean to sound cheesy, but the person that completes them, that they can do everything with. A best friend, a partner, everything. I know it exists and it's out there. I know that because I've seen it in my family and if it wasn't for that, all these idiots I've been going out with over the last couple of years may have held me down and stopped me hoping for that dream."