Vicky Pattison only had one luxury item wish for the jungle: a bottle of tequila.
Sadly,
I'm A Celeb
bosses said no!
The Queen of the Jungle spoke about her time in Australia while appearing as a panellist on ITV's
Loose Women
today, admitting it was a bit of a struggle to get any luxury item approved for the show!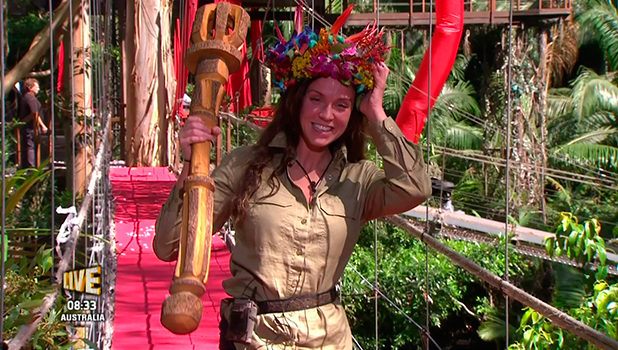 She said: "I actually wanted to take in a bottle of tequila for my luxury item but they said a firm no to that straight away" Then I said a lilo, that might be multi purpose but they said no to that, so then I was like, 'Forget this I'll just have a pillow, functional.
"The night before they called me and said 'do you have your cushion?' I said no, 'Pillow!' They said, 'cushion.' I said, no, 'pillow,' I didn't understand what had gone on. Was it my accent?
"Then they rang us and said they had already given someone a pillow, they had double booked a pillow, so I couldn't have one, but they would sort something out for us, so they gave us a heinous bright pink fluffy pillow."
Vicky then joked: "Lady C got given more luxury items than all of us put together! She had her pearls, a pillow for her back, a cushion for her neck, tweezers, face cream..."