Gemma Collins is hoping to learn some Kardashian Jenner diet secrets in the Celebrity Big Brother house.
The former
TOWIE
star is hoping to make full use of sharing a house with Jonathan Cheban, who is Kim Kardashian's best friend and a regular on
Keeping Up With The Kardashians
.
"If Jonathan is in the house, I'm definitely going to ask him how the Kardashians eat all day but stay so slim, I would love to know that!" she joked.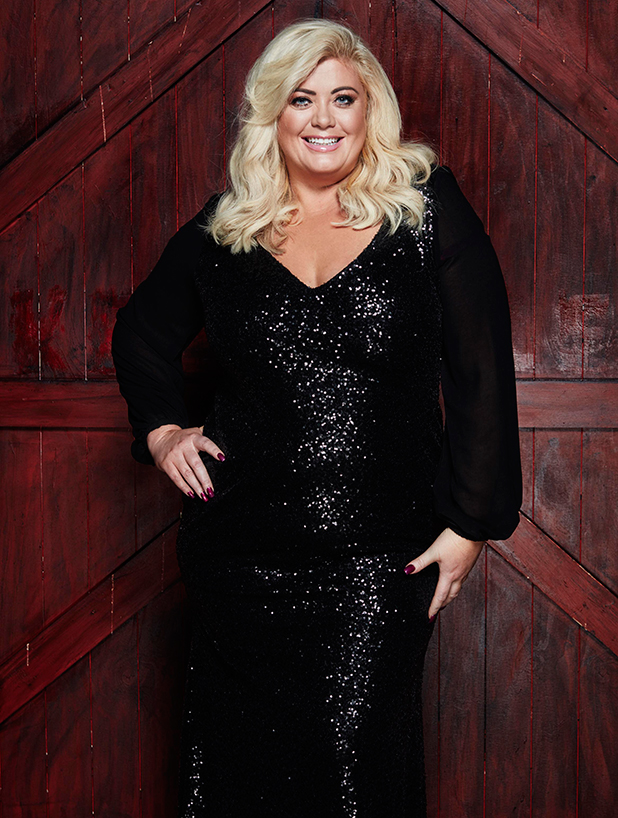 Gemma, 34, has often spoken about her weight struggles over the years and admits she's now tiring of her figure being such a subject of conversation.
"I say to people now, you wouldn't tell Adele to lose weight, Adele is perfectly just fine as she was when she busted onto the scene years ago, yeah she's slimmed down a bit, but Adele's never going to be skinny," she said.
"I'm very tired of people going on about my weight. It has been Christmas, I'm not going to lie, I've eaten and drunk. I've eaten and drunk everything I wanted to! I knew I was coming onto Big Brother but I thought f**k it, I'm going to have a good Christmas and there's more to me than my weight.
"I'm never going to be skinny, I don't want to be skinny - that's not being detrimental to slim girls – I've only got to look at a cake and I put on a stone! I'm just so done with the weight thing, I am as I am! I'm never ill at the doctor, yes I'm big and I don't eat salad all day long, but for me to lose weight will take quite a bit of time and I don't always have that time to dedicate every day of my life to a diet regime, life isn't like that.
"And yeah I've put on a bit of weight over Christmas, I'm looking forward to maybe getting a bit off in the house, but you know I'm just happy being me! I've never said I'm a model, I was just a car dealer from Romford that ended up on a reality show, that has now become famous, and people kinda like me.
"F**k all this dieting! I love my food, I love socialising, I love drinking, I'm a real foodie. Please stop going on about my weight, it's boring! Unless someone was going to pay me five million pound, I have no incentive to do a fitness DVD! Even if I did a fitness DVD, I would want to do a realistic one. The magazines can make me as skinny as they want, and as fat as they want! I know so many people who edit their pictures before putting them on Twitter and Instagram, we're living in a false kind of reality.
"Yeah I'm a size 18-20 but I'm happy! I'll get up those steps in the Big Brother house! The more people who tell me to lose weight; the more I'm not going to do it. F**k you! Adele is amazing. Look at Alison Hammond, she's perfect the way she is! I'd love to do Strictly. I think Alison would look weird as slim; she looks great! I think Claire Richards was much more attractive when she was bigger."
CBB
airs nightly on Channel 5.
Who is your early favourite to win the 17th series of Celebrity Big Brother?
Christopher Maloney
1.53%