Stephanie Davis is hoping Celebrity Big Brother will allow the public to see a different side of her, following several tabloid stories in the last year.
The actress played Sinead O'Connor in Channel 4 soap
Hollyoaks
but her contract was terminated back in July amid claims she turned up late to work and intoxicated.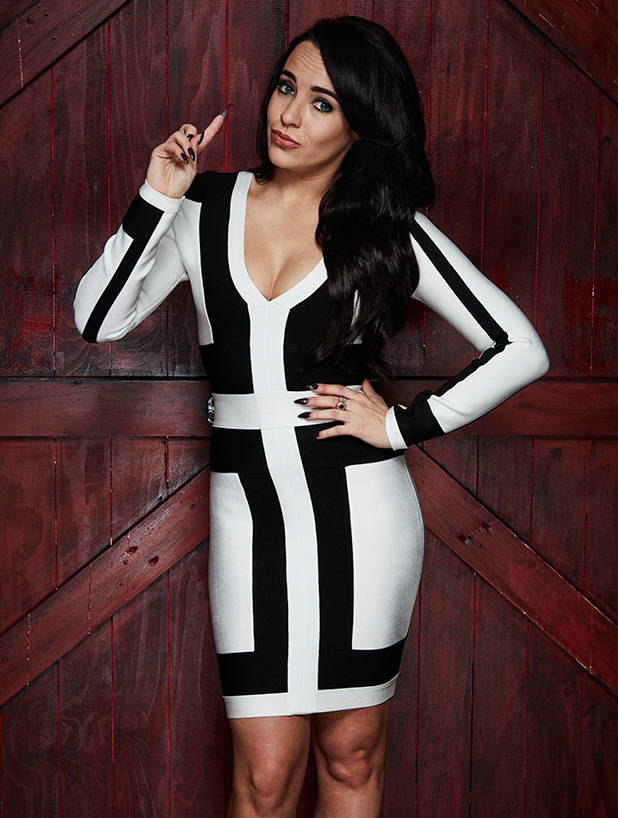 Speaking ahead of entering the
CBB
house, she admitted she'd had a "horrendous" time lately, saying: "The press have absolutely killed me off. I've had the worst few years of my life, to the point that I've picked myself up that many times, I've said 'I can't do this anymore'.
"This is probably the biggest, scariest thing I can do – I'm putting myself out there, I'm vulnerable, I'm on my own, they could absolutely annihilate me if they wanted to.
"I think people think I'm like my character, but I couldn't be any more different. When people do meet me, they're shocked to see what I'm really like. I just want to be myself on the show, for me and to make my family proud!"
Stephanie admitted her father wasn't 100 per cent sure about
CBB
at her: "My dad was like 'What are you doing, sit down, let's talk about this!' I'm doing it because I can't take any more sh*t. I just wanted to show everyone this is me – will you please give me a break now, and realise I hate confrontation, I'm not an alcoholic and I want to have a laugh.
"I'm a 22 year old girl and I go out at the weekend, but I don't have a drink for my breakfast. Hopefully people we see what I'm really like."
CBB
airs nightly on Channel 5.
Who is your early favourite to win the 17th series of Celebrity Big Brother?
Christopher Maloney
1.53%