There were certainly plenty of strong characters among the last Celebrity Big Brother lineup. From Gemma Collins to Scotty T and Megan McKenna, there was lots of fun, drama and excitement!
Reveal names our ten most memorable
CBB
contestants of all time...
Farrah Abraham
Series 16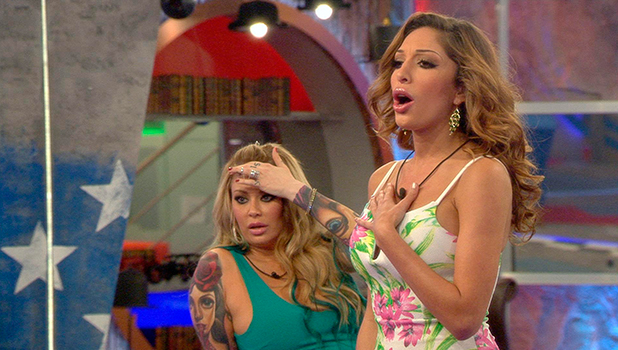 Controversial, we know!
Teen Mom
star Farrah has been dubbed 'the most hated contestant' of all time but there's surely no denying she was one of the most memorable? From mud wrestling and #Jerrah to that fake eviction / secret room bombshell, to saying she's more of a reality queen than Kim Kardashian, to those rows with Sherrie, Bobby, Natasha, James... well, pretty much everyone in the house ... and
that
dispute at the
BOTS
finale, every day brought a new talking point. We didn't always agree with her foul-mouthed rants or her behaviour at all, but she definitely made the house a more feisty and unpredictable place. (LM)
Heidi Montag and Spencer Pratt
Series 11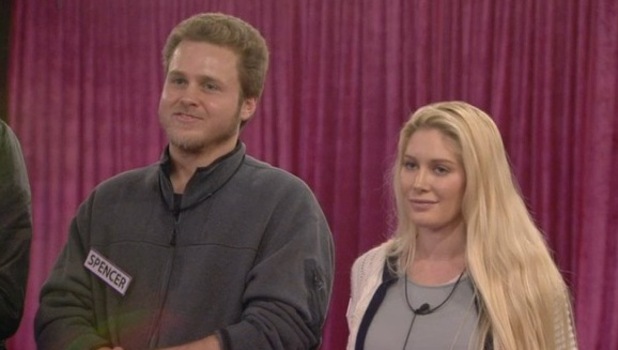 As mega fans of
The Hills
, we won't deny Speidi's presence on the show made us uber excited. And they didn't disappoint! They whipped up tension, drama and plenty of fireworks from the moment they stepped foot in the house. From their basement banishment to refusing a task resulting in Claire's letter from home being burned, to having their bed removed for refusing another task, not to mention that whole did they or didn't they have sex in the bedroom question. Speidi were dubbed theatrical, villainous and venomous for their antics but it worked: they finished runners up! (LM)
Katie Price
Series 15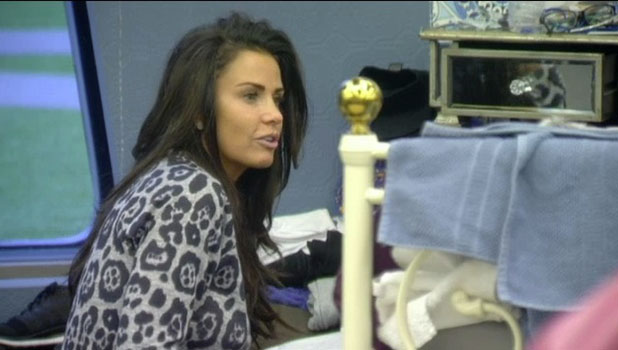 After tricking us all by jetting off abroad when the housemates entered, she returned as a late contestant and ended up winning (despite being in agony from a botched boob job) Many were surprised by the CBB Katie as opposed to the tabloid version we're so familiar with. Her motto? "Keep calm and apply fake tan!" Yes, she gave us lots of good gossip on her private life and was engaged in the odd dispute, but also showed a much softer side on the show. She's memorable not so much because she was a brilliantly explosive or wild housemate, it was more that she wasn't. She came across as genuinely lovely and it was truly fascinating to watch someone we've read so much about just being themselves. (LM)
Perez Hilton
Series 15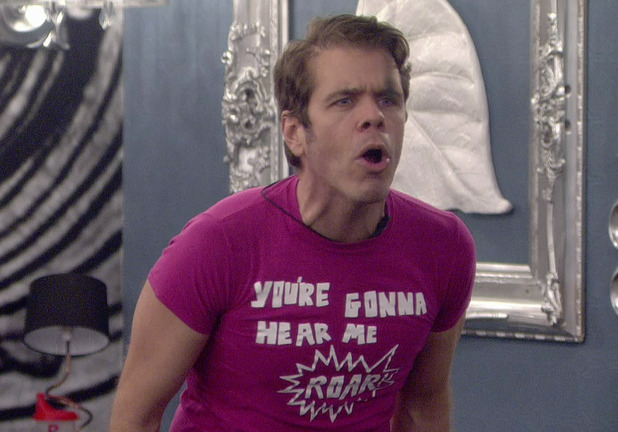 Perez was the most talked about contestant ever and branded by some as the 'Most Hated Man' in the UK. Let's face it, series 16 was pretty much The Perez Show. He was, in every sense, an entertaining housemate. If he wasn't in a scene then he was most certainly talked about in one. From his wacky antics to his constant conflicts with Katie Hopkins and his clashes with Calum Best, Cami Li, Alexander O'Neal, Michelle Visage... (the list goes on), Perez created some of the most explosive moments in the show's history. He even came back with a vengeance following his fake walkout. Do you remember when he skipped down the stars as he made his surprise return to the house, saying: "Did you miss me?" While Nadia Sawalha was ecstatic to see her pal back, Katie's face told a very different story. Whether you liked him or disliked him, the house would have been far less entertaining without Perez. (OH)
Jackie Stallone
Series 3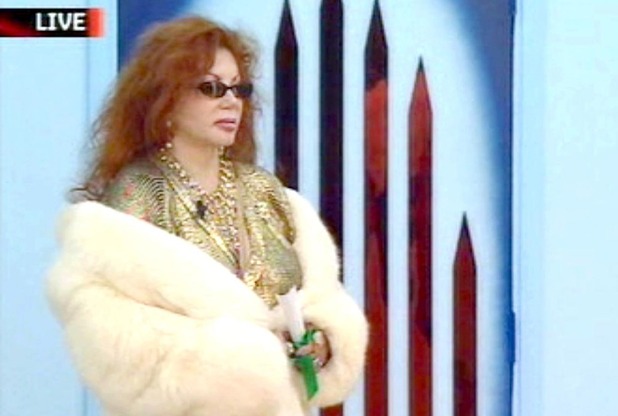 Jackie was only in the house for four days, but she certainly knew how to rub housemates up the wrong way. For many, she didn't appear to be the most approachable, and she caused controversy when she refused to pull her weight and wasn't able to open a bottle of wine or make tea. But let's just take it back to her epic entrance. Sylvester Stallone\s mother actually entered the house to come face-to-face with her former daughter-in-law Brigitte Nielsen (they didn't get a long but actually cleared the air in the house). As Jackie came through the doors, a shocked Brigitte said "Oh my god, Jackie!" Her reply: "Yeah, Jackie."
FYI: Jackie actually said "Yeah, Brackie" but we understand what she meant! (OH)
Janice Dickinson
Series 16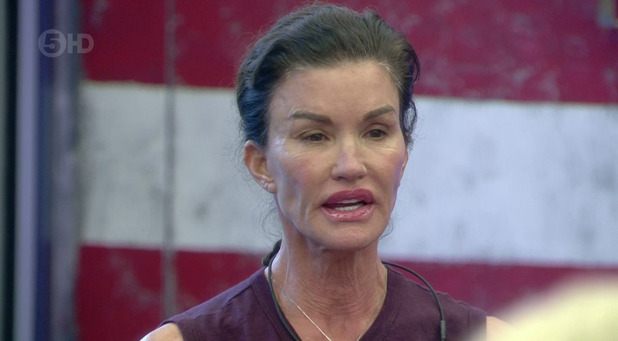 Where do we start? The supermodel and reality TV veteran really didn't disappoint. She was loud, outspoken and she did her own thing – which really angered her fellow housemates. Janice wasn't always a team player and at the best of times it was her way or the high way, but we're struggling to think of a time when Janice didn't make us laugh. From her stubbornness to her epic putdowns, to calling Stevi by his surname Ritchie, and that brilliant Oscar-worthy speech, Janice gave us some of the best moments of series 16. We mean, her speech didn't really make any sense but only Janice could leave us so fascinated! Credit where credit is due, Janice was brilliant and we want her back on our screens now! (OH)
Cami Li
Series 15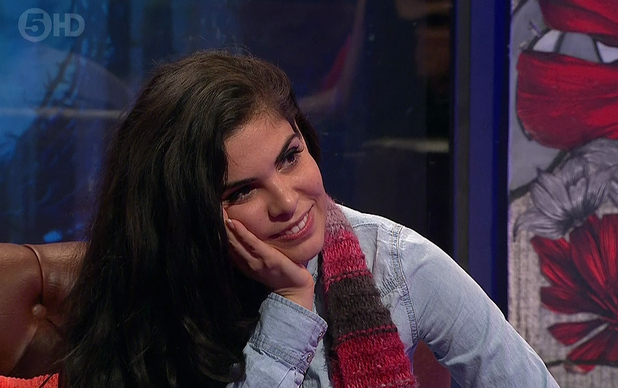 Like marmite, you either loved her or hated her but there's no denying she caused a stir. From that entrance when she said she'd 'cut a b*tch' we just knew drama was going to follow. From her detesting Perez Hilton (those faces she was pulling when she tactically made him King was just comical) to her explosive row with Alicia Douvall, Cami certainly didn't hold back. But she did have a sweeter and funnier side too. She wasn't fooling anyone with her not-so-subtle flirting with Calum Best and when she spoke Spanish, we all for a minute wished we oozed just a little of her sass. Plus, we have Cami to thank for our two new favourite catchphrases... "bitch please"/ "girl bye". (KS)
Austin Armacost
Series 16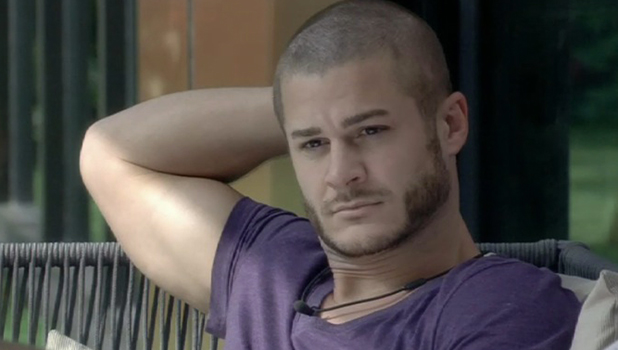 He entered the house to boos but emerged to ferocious cheers in the runner up position. If there's ever a story of someone totally winning over the public on
CBB
then this is it. We loved everything about his journey to second place: there were tears, tantrums, rows, laughs, cheekiness, heartfelt moments and a bromance to top all others. Who didn't go all melty inside when he shaved his head in solidarity with Gail? Or feel their heart strings being tugged when he broke down about his late brother or that destroyed letter. Or adore every time he shared the screen with house BFF James? Or laugh at his 'Austin is invisible' outfit? He gave us the perfect mix of entertainment, drama and poignant moments and is the perfect example of not judging a book by its cover: who would have thought that confident, cheeky chappie who strutted into the house on day one - and we initially thought, 'Oh no, we're not gonna like this guy...' - would become one of our favourite contestants of all time? (LM)
Katie Hopkins
Series 15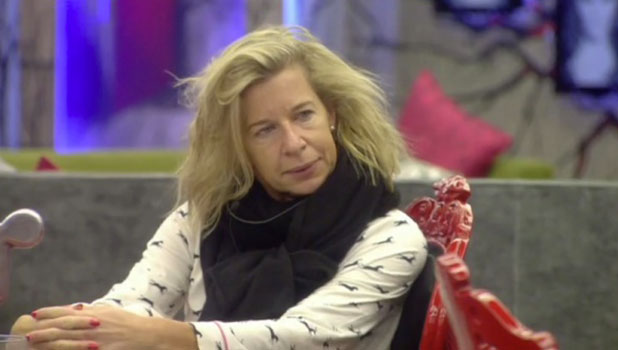 If you weren't Team Perez, then you were Team Katie. The controversial TV star had the nation split when it came to her ongoing feud with the US blogger. While some called her out for being a 'bully', others praised Katie for giving Perez a run for his money. Who'd have thought we'd see two grown adults resorting to playground tactics to get one over on each other?! Remember when Katie stuck her fingers in her ears to drown Perez out and when she chose to continually stalk him round the house? While she kept her no holds barred persona back at first, Katie soon came into her own and pretty much tore apart her housemates one by one. Oh, and she did provide us with some golden TV moments too. We loved it when she let The Pricey tango her up with fake tan... It was a good look, right? (KS)
Gary Busey
Series 14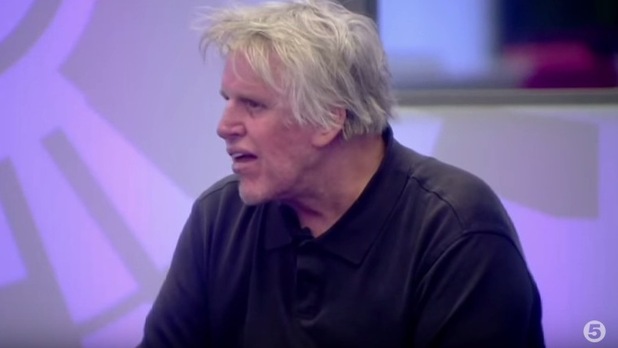 Hollywood star Gary had everyone talking in 2014 and he couldn't have been more oblivious. He was all kinds of crazy and while his quirks were lovable at first, his not so great hygiene, his lack of manners and his struggle to hear soon took its toll on his housemates. James Jordan took on the role of looking after Gary, but he soon lost his cool when the 70 year old's jokes bordered on offensive, and we don't think anyone will forget when Stepanie Pratt exploded and told the eventual winner to shut up. Awkward, much? But, while Gary may not have been everyone's cup of tea in the house, CBB viewers still sympathised with him and he managed to win us over... Even if we were left cringing at his winning interview! (KS)
By Lara Martin, Olivia Heath and Katie Storey