Katie Price made her debut as a Loose Women panellist today… and ended up talking about ex-husband Alex Reid.
Despite admitting on the show that she didn't want to give the cagefighter any airtime, mother-of-five Katie spoke about their marriage and her discovery that he enjoyed cross dressing during a segment on Eddie Redmayne's new movie
The Danish Girl
.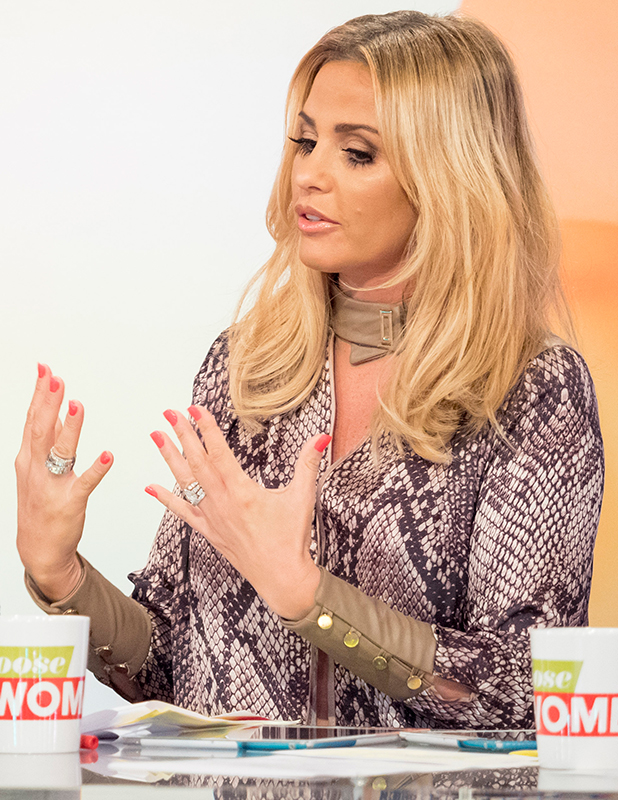 Katie, 37, said she felt as though she had been in a "similar situation" to the characters in the movie, which tells the true story of an artist who becomes one of the world's first-ever recipients of a sex change operation.
The
Loose Women
panellists did point out that cross dressing and transgender, as detailed in
The Danish Girl
, are two different things, which Katie agreed with.
Several viewers also pointed this out on Twitter.
Katie said: "I can't wait to watch the film. Every individual is different in how they do things. Obviously one of my husbands liked to dress as a woman."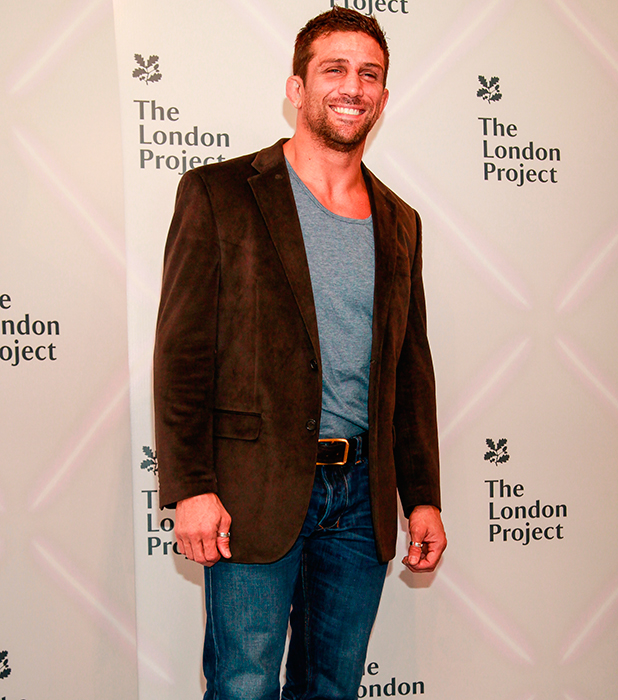 Katie didn't initially name Alex, but the other
Loose Women
panellists did, to avoid viewer confusion over which husband she was talking about. "I didn't want to give him airtime," she countered.
"I didn't see the signs in the beginning," said Katie, saying friends of Alex would ask her if she'd met "so and so" and she wouldn't know who they were talking about at first.
"One night we had a drink and I said, 'Should we try to do some makeup?' just mucking about. And I opened a can of worms. A can of worms I wished I never opened."
So far Alex Reid - who has been open about his Roxanne alter ego - has yet to comment.
Plenty of viewers, however, took to Twitter to say Katie needed to stop talking about
CBB
winner Alex, whom she divorced in 2011 after one year of marriage.
@loosewomen wrong panelist in Katie Price - once again slagging Alex ..yet you all encouraged the conversation.. Give him a break.

— sam clancy (@mamfe71) January 5, 2016
@MissKatiePrice @loosewomen what a way to embarrass someone! What gives you the right to talk about someone's personal life on live TV?

— Ash Kettle (@Ash_Kettle) January 5, 2016
Omg Katie Price going in on Alex poor guy

— Stefan Gumbs (@stefangumbs) January 5, 2016
It's Katie Price's first show, and she's already talking about Alex Reid. #LooseWomen

— Alfie Sheldon (@AlfieS12) January 5, 2016
Any given chance to mention an ex hubby @MissKatiePrice just has to!! Heard it all before move on #loosewomen

— maddy (@maddypep) January 5, 2016
Katie price is pretty much on @loosewomen just to spill the gossip on her ex husbands #Shameless #GiveItARest

— Emily Jo Empson (@EmilyJoEmp) January 5, 2016
Others, however, praised Katie's addition to the
Loose Women
panel:
Loved your first day as a @loosewomen @MissKatiePrice u smashed it! Keep that honesty flowing

— AISLEYNE (@Aisleyne1) January 5, 2016
Love watching @MissKatiePrice On @loosewomen can't understand why ppl don't like her being on the show if they don't like it don't watch!!

— Lyndsey Fitzpatrick (@LyndseyFitz) January 5, 2016
Well done @MissKatiePrice thought u were great on @loosewomen hope ur back soon

— shirley mitchell (@MissShirls) January 5, 2016
@loosewomen love having @MissKatiePrice on the show! You never know what she is going to say!

— Kaz (@kazdj) January 5, 2016