Louis Tomlinson's mum has shared a string of beautiful tweets about her popstar son, saying he's "super kind" and she gets frustrated when she reads negative things about him.
The One Direction singer is known to be very close to his mum Johannah, who is a star in her own right among the One Direction fandom, with more than one million followers on Twitter.
She revealed a few sweet stories about Louis, 24, while chatting with followers yesterday, including this lovely anecdote. "Louis is a super kind person. Not many people know that his first wage on XF was £55 - he sent home £25. Not that I asked of course. He has always looked after his family & he always will."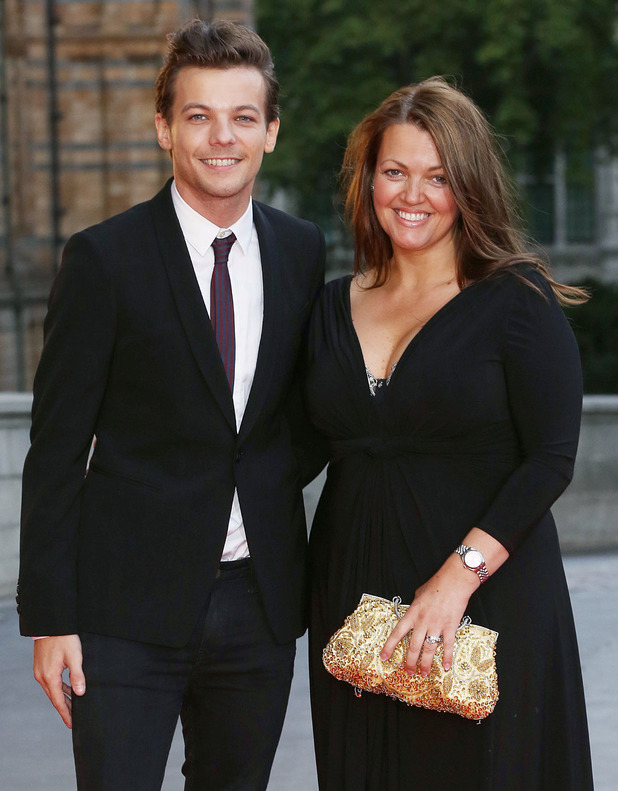 Johannah went on to say: "It is quite horrid reading untruths about a good person. I never talk but that doesn't mean it doesn't make me sad."
She shared another story with a follower about how generous Louis is with fans and how much thought he puts into ensuring they feel special.
"One day I may just write all the things that Louis is about & that he does with no intention of getting any acknowledgment for! He helps lots of people & asks that they don't say anything. He does it for them. NOT for the story!
"One thing recently.... A beautiful boy, no longer here, was his guest at a gig. He left him a microphone toy on the bed of his hotel as a surprise & one for his twin brother & a present for his sister. Not silly flash items but things that he has researched that they would like! Too many of these stories to tell you about.
She added to the fans: "In 5 years I have never spoken to the press or waxed lyrical on social media! Thank you to all the lovely people that look out for him. You really have no idea how much he appreciates you all."
How lovely is all that!