We're not the only ones gutted that Will Smith won't be in the Independence Day sequel…
Will himself has admitted he was devastated to learn his alien-defeating character, Captain Steven Hiller, has been killed off ahead of the events in
Independence Day 2
.
The untimely death of hunky Hiller was subtly revealed in a publicity website for the sequel called
The War of 1996
, which teaches everyone about those dreadful events of
Independence Day
.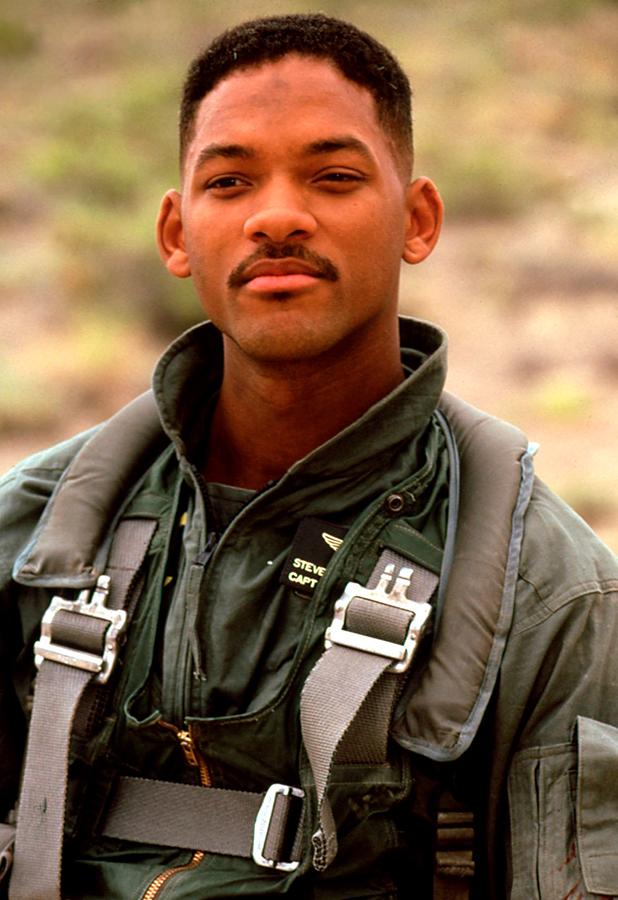 A fictional news report reads: "While test piloting the ESD's first alien hybrid fighter, an unknown malfunction causes the untimely death of Col. Hiller. Hiller's valor in the War of '96 made him a beloved global icon whose selfless assault against the alien mothership lead directly to the enemy's defeat. He is survived by his wife Jasmine and his son Dylan."
In a December interview with
Yahoo Movies
, that is being picked up now, superstar Will admits he had discussed his character dying with the movie's director but it was still horrible when that death was confirmed.
"I was working on
Suicide Squad
during that time. [
Independence Day
director] Roland [Emmerich] and I had talked about it. The trailer looks really cool. I'm going to be sitting around with tears in my eyes when that one comes out… It was terrible when I found out my character died."
We can't imagine
Independence Day
without him!
Independence Day: Resurgence
will see some original characters returning such as Hiller's wife Jasmine (Vivica A Fox), president Thomas Whitmore (Bill Pullman) and David Levinson (Jeff Goldbum). Those joining the cast include actor Liam Hemsworth.
It arrives in cinemas later this year.