Lauren Goodger demonstrated the extent of her weight loss outside ITV studios today, posing with a wheelbarrow filled with four stone of fat.
The former
TOWIE
star looked sensational in a black and blue bodycon dress as she wheeled the lump of fat after her interview on ITV's
Loose Women
.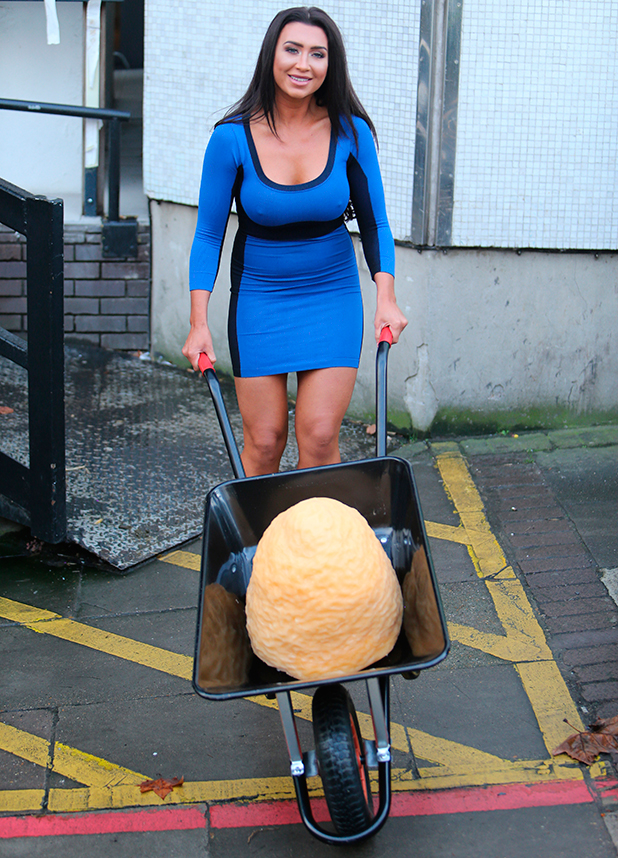 Lauren has shed four stone of weight in the past year thanks to a new exercise and healthy eating regime, which she is sharing with fans in her new DVD called
Lauren's OMG! Workout
.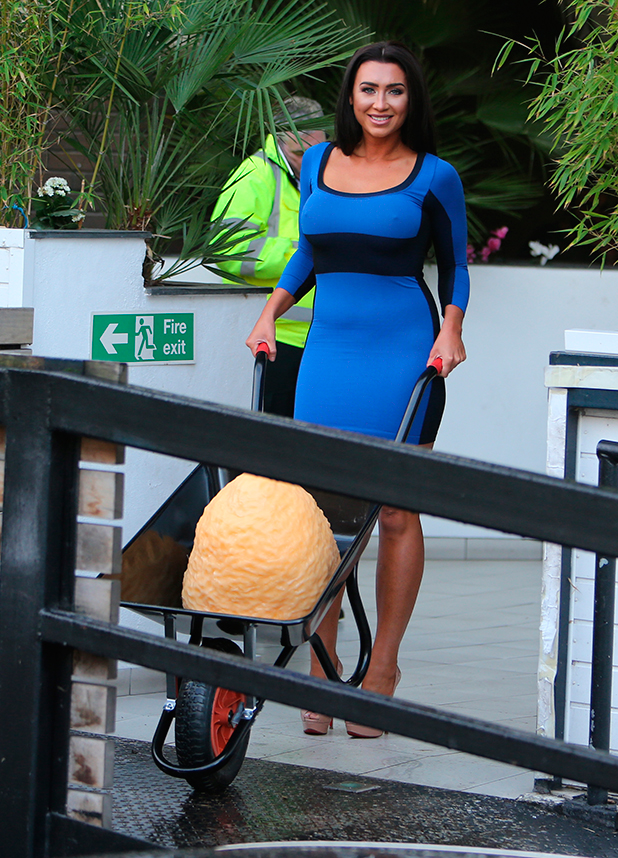 The 28-year-old told the
Loose Women
panel that the weight crept on after she landed her part in
TOWIE
, caused by too many nights out and irregular and unhealthy eating patterns.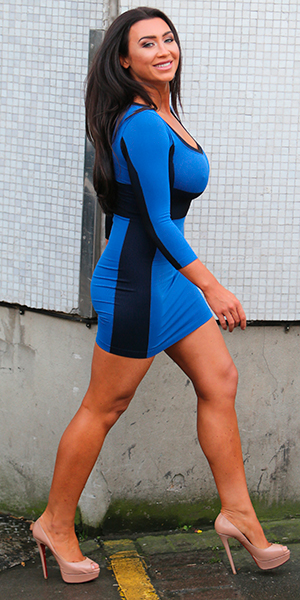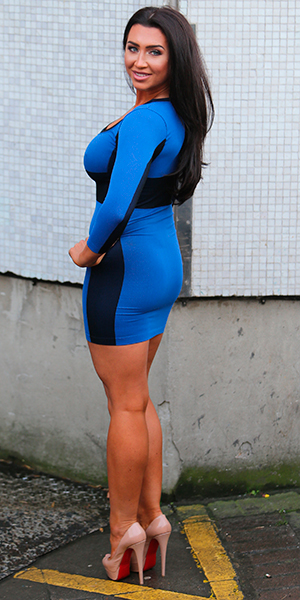 She told the panel her weight gain and unhappiness at being targeted by cruel trolls led her to take action.
"You start questioning yourself, like 'well what have I done wrong to these people?'... why do they dislike me so much? I think when you're being looked at quite a lot it makes you a bit nervous, on edge anyway, and I think it got to the point where I didn't want to go to events, I didn't want to go out with the girls. And that's not normal, I'm a young girl. It thought it made me very anxious and not very confident. I lost my identity."
Now, she's feeling - and looking - better than ever!
"I am in the zone. I enjoy it and I have turned it around and I want other people to feel the same."
Ten reasons why we want to be on TOWIE!