Made In Chelsea star Ollie Locke is "delighted" to see his BFF Binky Felstead finally all loved-up with their co-star Josh 'JP' Patterson.
For the last two series of the E4 reality show, fans have been itching for Binky and JP to make things official. Despite a turbulent time out in LA that left Binky crying on her bestie Ollie's shoulder, she and JP managed to pick things up again and he plucked up the courage to ask the Chelsea beauty to be his girlfriend.
Catching up with Ollie, he tells us the pair are "sickenly loved-up" and predicts their romance could be in for the long haul...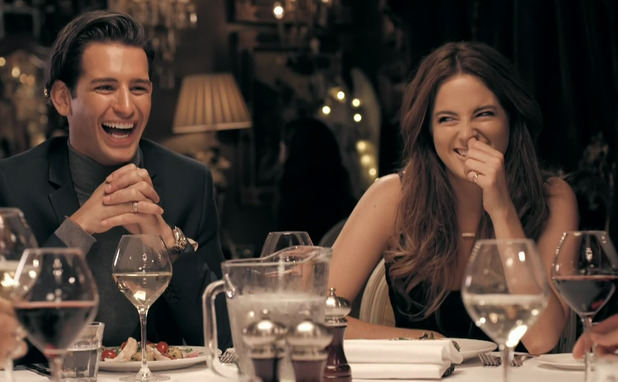 Oh, we so hope so!
Speaking to
Reveal
, Ollie gushed over Binky and JP's relationship. Although things had been up and down between the pair, Ollie had always been rooting for them to get together.
Now that they finally have, he told us: "I'm delighted. [Binky and JP] are wonderful, they are good, good, good people and I like to think, I'll get in trouble for this, but they could end up together."
"I think they are the only couple in my life right now that are so good and perfect for each other," he added. "I think if there is ever a chance that Binky is going to be with someone for the long run, it will probably be him."
N'awww.
Proving that the couple are just as smitten off screen as they are on, Ollie then revealed: "They are very loved up. Sickenly loved up. I call her phone and he answers - which I always find so weird."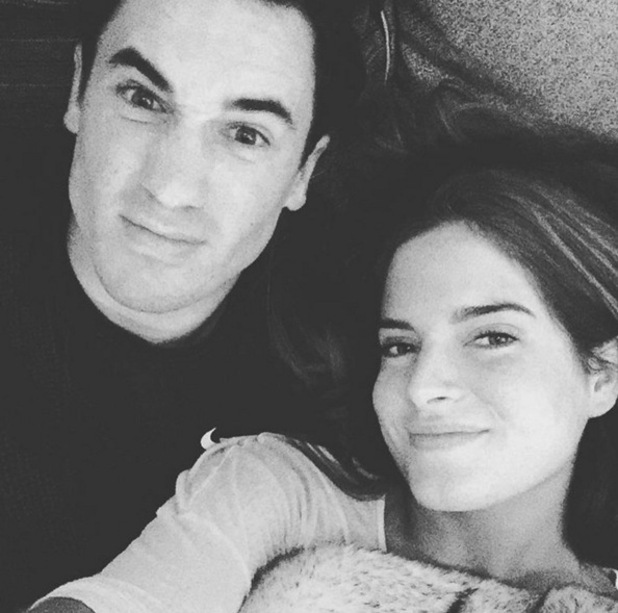 While Binks may be enjoying the company of her new beau, Ollie assures us she has still has time for her pal too - even if she wasn't so good at balancing boys with her besties in the past.
He told us: "Back in the day when Binky first had a realtionship, she was useless. We never saw her. She could have been invited to the best premiere in the world, like Harry Potter or something, and she wouldn't go. She'd want to spend time with her boyfriend."
"Now, though, she has grown up and she's learnt," Ollie continued. "Every so often I get a knock on my door and she's like, 'Hey Bubba.' We snuggle on the sofa and watch David Attenborough."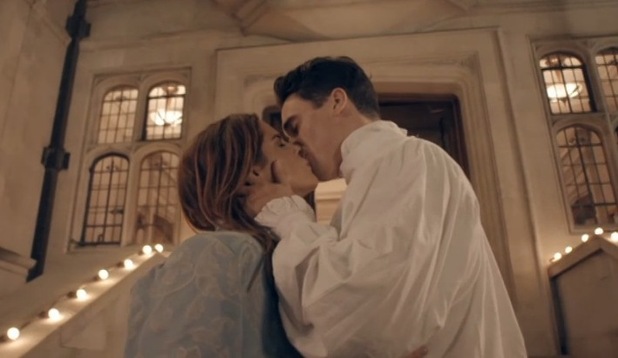 Ollie's comments come after
fans of MIC watched Binky and JP make their romance official.
Previously in LA, Binky had pushed for a relationship with JP, but he revealed he had reservations about dating his co-star - especially as he hasn't had a girlfriend before.
However, back home in Chelsea, JP appeared to be on the same page as Binky and after the couple shared a kiss, he had a change of heart.
He told her: "Having that time apart from you when we got back [from LA] made me realise what a positive person you are in my life, and I didn't really like the idea of not having you in my life."
"I want you to know, though, from the bottom of my heart, that you are the only person I have eyes for," he continued. "I don't want to be with anybody else."
"It's really weird for me to try and say it, but I feel like you and I have become a couple and I would very much like to take it to the next step and you be my girlfriend."
Tonight was a special night for me, I finally have my first girlfriend as well as my bestfriend @BinkyFelstead. You make me a happy chap

— Josh Patterson (@Josh__JP) November 23, 2015
Of course, Binky happily said yes and later told her Twitter followers she was glad the pair's secret was finally out. JP, meanwhile, told fans Binky has made him one very "happy chap." Cute!
Since then, the pair's romance seems to have been going from strength to strength, with
Binky recently gushing she was "very happy" with her beau.
Sharing an update on their relationship last month, Binky told the Mail Online: "JP and I are together now and that is going well. I don't know what the future holds, but I am very happy right now."
For exclusive competitions and amazing prizes visit Reveal's Facebook page NOW!