Are they back together?
Miley Cyrus
and Liam Hemsworth have sparked rumours of a reunion after partying with each other in Australia over the New Year.
'We Can't Stop' singer Miley and
Hunger Games
actor Liam were both pictured with members of Liam's family and friends at the Falls Music Festival on Saturday evening (2 January).
There are also reports Miley also joined Liam and his family for New Year's Eve.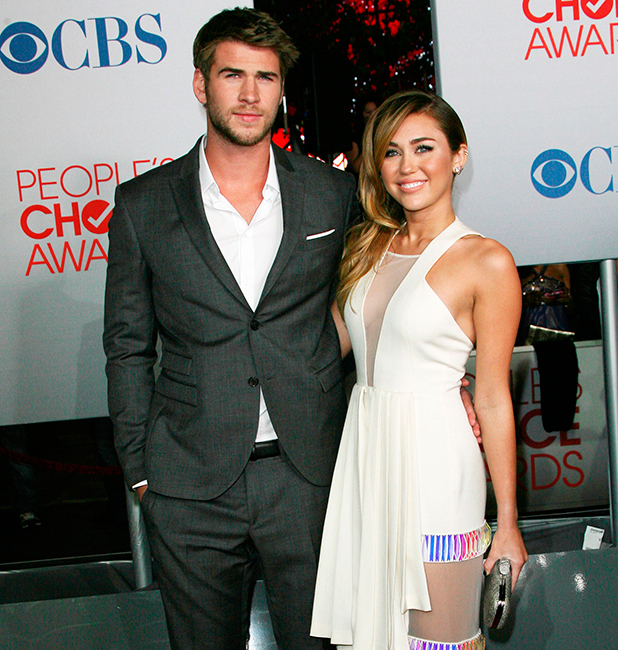 A source told
E! News
that Miley and Liam were "cuddling and kissing" at the music festival, while other outlets have said the pair were surrounded by security to ensure their privacy.
Miley, 23, and Liam, 25, met on the set of 2010 romantic drama
The Last Song
. They were engaged two years later but
announced their split in September 2013
- shortly after eagle-eyed
Twitter users spotted Miley had stopped following Liam
on the social networking site.
Their last public appearance together was 8 August, 2013 when they attended the Los Angeles premiere of Liam's movie
Paranoia
together. It was the first time they'd been seen on a red carpet together in over a year.
Shortly after the breakup,
Miley had said: "I'm the happiest I've ever been
- and that's not a dig. I am genuinely happy, finally, with myself. I think sometimes it takes you separating yourself from someone else to really be happy with who you are.
"I've never been able to be alone and I'm obsessed with being alone and hearing my thoughts."
Both Miley and Liam have spoken affectionately about each other in interviews since then, with Liam telling Men's Fitness: "We were together five years, so I don't think those feelings will ever change. And that's good because that proves to me that it was real. It wasn't just a fling. It really was an important part of my life and always will be."
Meanwhile, Miley told ELLE: "Me and Liam are still so close and we love each other, and they make it like there is negativity."