Jeff Brazier has shared some rare photographs of his sons Bobby and Freddy - and they look just like their parents!
In 2009, Bobby and Freddy's mum,
Big Brother
star Jade Goody, passed away following a battle with cervical cancer, and Jeff made a conscious effort to keep their sons out of the spotlight.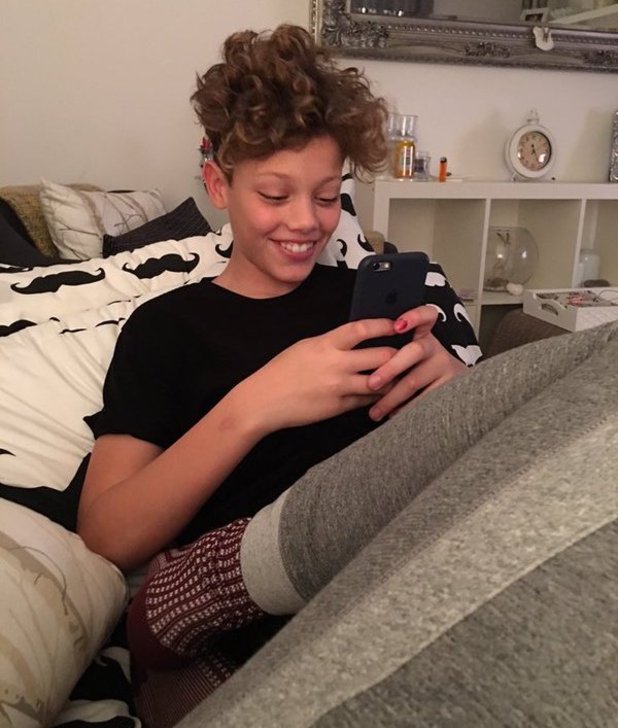 But almost seven years on,
Jeff has begun to share the odd picture of his boys with fans
and, in these latest snaps, it's clear to see just how much they have grown.
Jeff posted the pictures on his Twitter account and one shows 12-year-old Bobby watching TV with a big grin on his face. The youngster now sports a wild mop of curly hair and is the spitting image of his late-mother.
Alongside the photo, Jeff commented: "#Grateful to have a bit of time on the sofa watching football with my handsome little Bobster tonight."
This Morning
star Jeff also posted two pictures of Bobby's younger brother Freddy after heading out for a meeting together.
In one snap, 11-year-old Freddy is sipping on a hot drink and looks just like his father. Jeff told fans: "My other handsome boy Freddy joining me for a little breakfast meeting this morning looking sharp in his new jacket."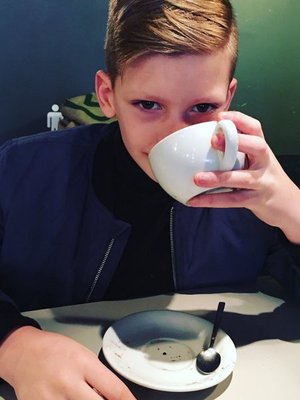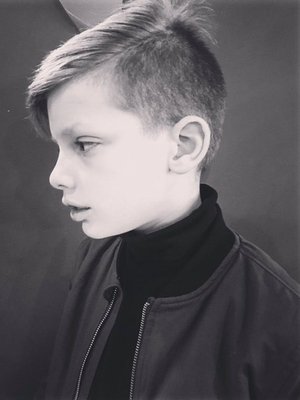 The second picture is a side-shot of Freddy, taken in black and white. Jeff added: "My little baby just insisted on buying me lunch from his own money. This kid knows the value of generosity. #proud."
Jeff should be proud, what handsome young men they are growing up to be!
Jade, who found fame on the third series of
Big Brother
, gave birth to Freddy in September 2004. Bobby, meanwhile, was born in June 2003.
Although the couple had split up before Jade's cancer diagnosis, Jeff remained very close with their sons and she left him with full-custody of the boys when she passed away aged just 27.
Since then, Jeff has worked closely with the charity Grief Encounter. In June,
Jeff chatted about his work during an appearance on Good Morning Britain and explained that Bobby and Freddy mark 'mummy day' once a month
.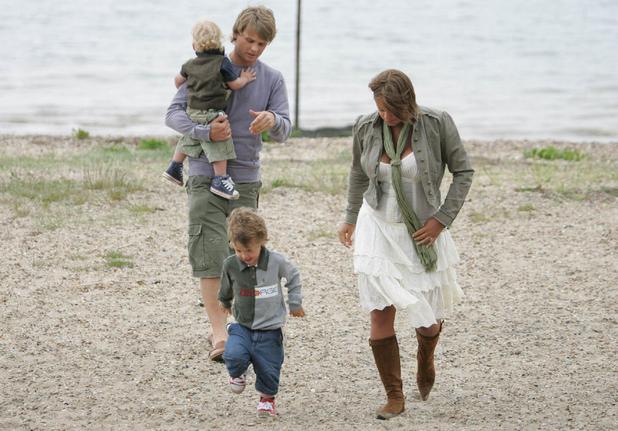 He said: "On the 15th of each month, that's 'mummy day'. We can talk about her obviously at any time and we do, but the 15th of the month means we are particularly focused on it."
"We will release balloons or we'll write letters and post them, whether they think they are going to get there or not it doesn't matter, it's expressing," he continued. "It's writing those memories down, those thoughts and those feelings and even if it's sad and something that you perceive as being negative, it's not hurting them.
"It's hurting them more not to talk about it, than it is to actually put it down on paper and do something with it."