Abz Love and his fiancée Vicky Fallon have recorded their very own single following the huge success of their documentary Abz On The Farm - and the video is hilarious!
After
quitting boyband 5ive last year, Abz
has swapped flash cars for a tractor and has been busy setting up a farm with Vicky deep in the Welsh countryside.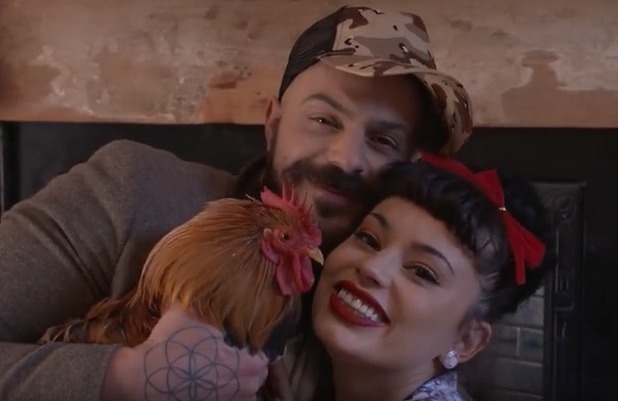 It's fair to say their new venture hasn't been easy and fans have been able to watch the couple's highs and lows on BBC2's
Abz On The Farm
. In the Christmas special, Abz was seen attempting to sell his Brit Award on eBay after admitting they are strapped for cash.
The show was a huge success and now Abz has more exciting news - he is set to release his first single in more than a decade!
The rapper has recorded the tongue-in-cheek tune, called 'Cockadoodledo', and it features Vicky, who is a singer. And even Abz admits it's a new ploy to raise cash and invest in more farming equipment!
Sharing a link to the pretty amusing video, Abz revealed his latest musical offering - and it's fair to say his fans are excited. One gushed: "You guys are having amazing fun.....I love it!"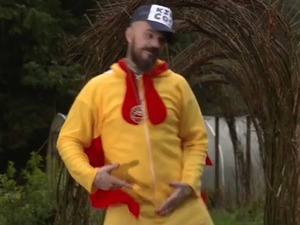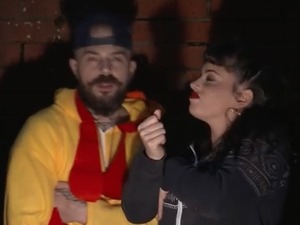 The video sees Abz and Vicky dancing around together on their farm, while sitting in wheelbarrows and trying to grow vegetables. Abz even dresses up as a chicken at one point, before later donning the outfit of a chicken found on a supermarket shelf!
Abz, who found fame in 5ive during the 90s, and Vicky have been forging a new life as farmers for more than a year now and it has definitely been a struggle to make ends meet.
But viewers of
Abz On The Farm
have seen the couple persevere and it seems they are determined for it to be a success. Following the Christmas special, which aired on Boxing Day, Abz tweeted: "Big love to all the animals and humans who took part in our little show and thank you for watching!"
Watch the video for Abz Love ft Vicky Fallon, Cockadoodledo, here: