Kylie Jenner has cuddled up to male model Lucky Blue Smith for a new cover shoot - and don't they look hot?!
The couple posed together for Kylie's latest venture, which sees her starring in the February 2016 issue of
ELLE UK
, but luckily for her beau Tyga (no pun intended!), it was strictly business.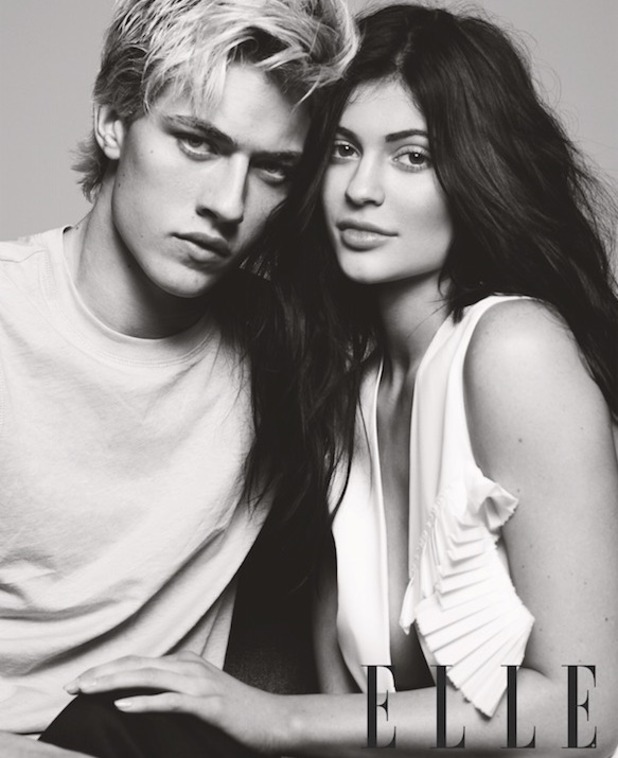 Kylie's shoot for the magazine is 90s-themed, but given that she was born in 1997, she almost didn't qualify!
In a behind-the-scenes video, Kylie admits: "I was born in the nineties. I'm barely a nineties baby!"
She also admits she never watches iconic 90s show
Friends
and discusses what emoji she would be.
"If I was an emoji," she says, "I would probably be the smiley face turned upside down."
Kylie is the youngest member of the Kardashian-Jenner clan and she is fast following in the footsteps of all her female model siblings.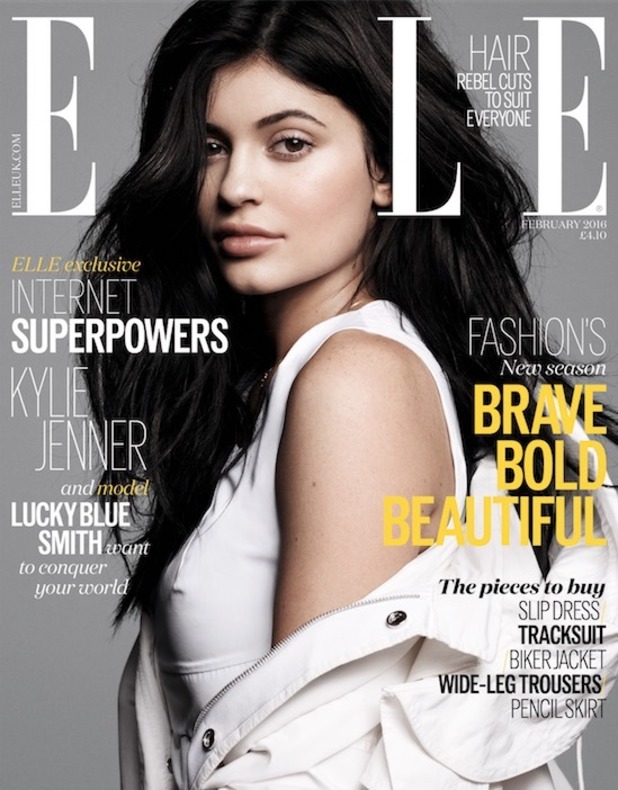 The US reality star's make-up has been kept natural for the shoot and she has been styled in Dior.
Stunning!
It's fair to say Kylie's family are seriously proud of Kylie's ELLE UK cover and they have taken to social media after seeing the new pictures.
Sharing a snap with fans, Khloe Kardashian gushed: "My breathtaking sister covering 2016 @elleuk!!"
The pair's momager, Kris Jenner, added: "Absolutely beautiful!!!!!! Kylie's stunning @ELLEUK cover!! #proudmama #ELLExKYLIE."
Kylie's cover issue of ELLE UK hits newsstands on 1 January. Watch ELLE UK's behind-the-scenes video with Kylie here: