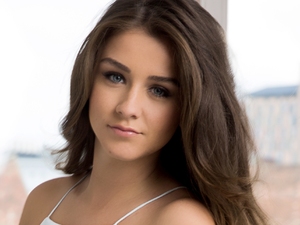 Brooke Vincent exclusively shares her fashion favourites, beauty and style picks and celebrity highlights with Reveal.
Hello everybody!!!
Merry Christmas Reveal - I hope you all had a lovely day!
First of all, here are some pictures of me on set when Corrie filmed Christmas Day.
It was lots of fun filming these scenes.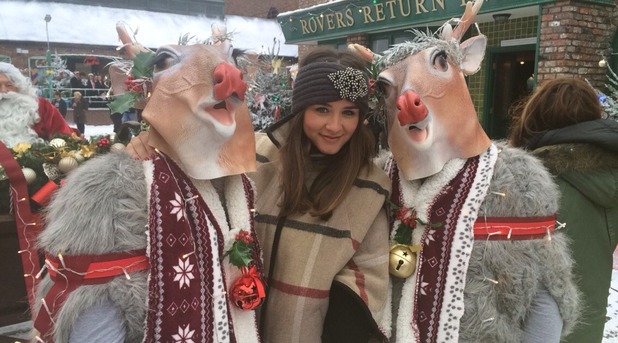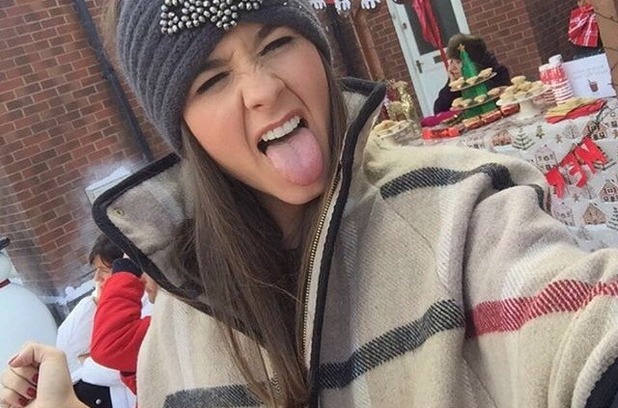 Christmas Vaycay
For Christmas I normally go away with my family and although the past couple of months have been amazing, I have literally not stopped so I've needed this break. All of my family come out, our friends - some old and people we have met over here. It feels like home at Christmas as we've been travelling here since I was ten. My two best friends, Hayley and Thomas, have also come along this year and it's been so much fun. Christmas Day we spent relaxing by the pool drinking cocktails to then go for a lovely meal nearby.
Here we all our having our Christmas dinner.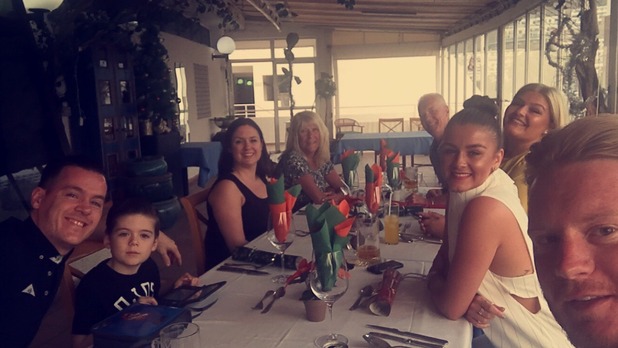 My favourite presents
My mum and step dad always spoil me, and this year I've loved my presents. I was given an engraved bracelet, a facial brush exfoliator, PJs, a new suitcase (something I needed haha), a ring and lots of other bits and bobs. I feel so thankful to still get as many presents as I do, particularly at 23 haha.
I'm more of a giver around this time and normally get it bang on with presents I buy. I like a few websites on the internet where you can get unusual things and personalised items. Here's my beautiful bracelet.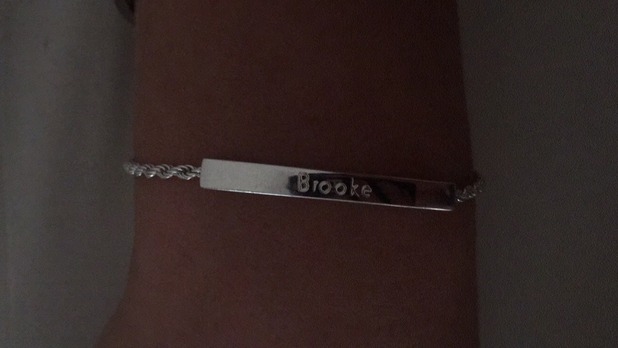 Face Exfoliator
As you all know I have struggled with my skin for years. This year I asked for a facial brush exfoliator which is like a large toothbrush that whizzes on top of your skin to get right into your pores. It's really nice and I'm enjoying using it because you feel really refreshed after each use and it reveals all of your new skin. Check them out. You can buy them online on Amazon or in places like Boots.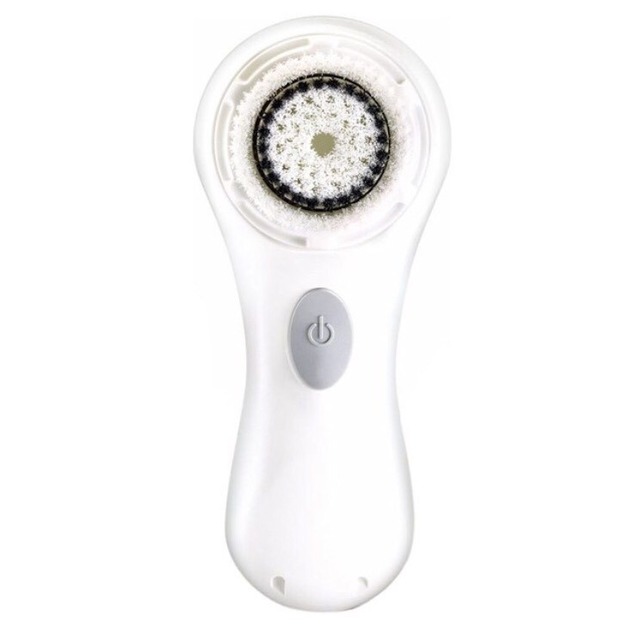 On my travels I bumped into a little boy I met three years ago in Lapland who at the time was poorly. It was amazing to bump into him and his family again and have a chat. He's now nine and doing really well. He's also mentioned he wants to be an actor which I thought was really cute. His name is James Liam Hakin and they live locally to me. It made my Christmas Day that extra bit special.
We just had time for a quick selfie before desert. Here we both are.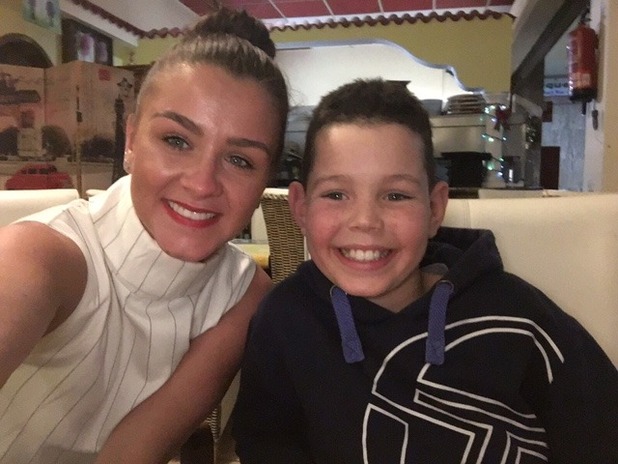 Moisturising
An odd but really helpful bit of information. Sometimes after shaving my legs I feel like I've not done it properly and still can feel that extra goosepimple which as us girls know after 20 mins in the shower trying to get all angles is annoying. I've found moisturising daily can give your legs the layer that they need so when you do shave it leaves them soft and smooth. I don't always moisturise and this won't be new to many of you, however, I know after speaking to a few people that they hadn't realised how much it helps either! Make sure you moisturise ladies to keep that extra smooth feel to your freshly shaven legs!
New Year
So we all do it, 'new year new me' blah blah. Honestly, this year I can say I'm ready for new challenges and new opportunities. My New Year's resolution is to be more healthy and relax a lot more. This is perfect for me because if I carry on eating as much fast food as I do I will be the size of a house ha ha.
If you're stuck I've listed a few ideas to help you along ha ha.
- Stop biting nails
- Start moisturising
- Drink more water
- Do more things for charity
- Help out parents more
- Be more organised
- Clear out wardrobe more often then take to the charity shop
- Read more books
- Travel new places
- Eat new foods
- Eat healthier
- Go to the gym more
Like I said, a few are just my personal ones but feel free to use them. Try your best to stick to them and see if someone will do them with you to support each other, particularly if you're like me and believe you're going to change and two weeks down the line you're eating a curry, biting your nails and leaving your mum to clean up ha ha.
I hope you've all had an amazing Christmas, relaxed, ate, drank and been thankful for what you have received.
Lots of love - and Happy New Year Reveal!
Brooke x