He's back! Jack Branning made a surprise return to EastEnders in the soap's Christmas Eve episode.
It was the surprise of all surprises to see actor
Scott Maslen
return to the BBC One soap as former police officer Jack, and he says it was like "coming back to my family".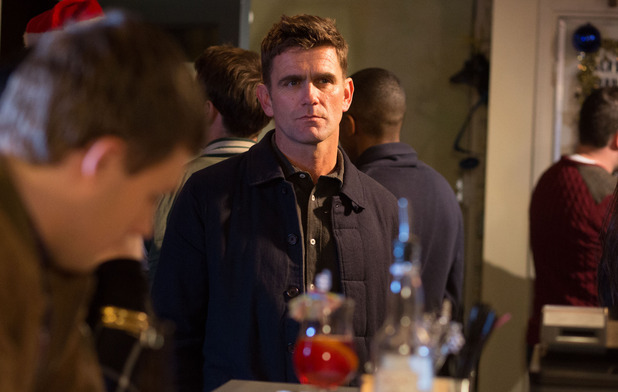 The last time viewers saw Jack in Walford was in October 2013, when he bid farewell to his one true love, ex-wife Ronnie Mitchell, and headed to France to be closer to his daughter Penny from his previous relationship with ex-wife Selina.
Now, some two years on, Jack is back!
While Jack has returned to reconnect with his other daughter Amy (from his fling with Ronnie's sister Roxy), his reappearance in Walford comes as Ronnie's feud with Vincent Hubbard is escalating, which paves the way for
EastEnders
' dramatic Christmas and New Year storylines.
Here's what Scott had to say about his surprise return:
When did you find out you'd be returning?
"It's been kept a secret for some time. I had a meeting with Dominic (executive producer) and the casting director (Julia Crampsie). It was quite a few months back now."
How did you react when you found out?
"
EastEnders
is a home away from home for me. I'd been away for a good couple of years but I felt very good about the return. I felt refreshed and recharged and had missed the people I worked with. There's a whole new bunch of cast there now and new management so everything's changed so it's exciting to go back. The show's got lots of exciting things going on at the moment. It was like coming back to my family."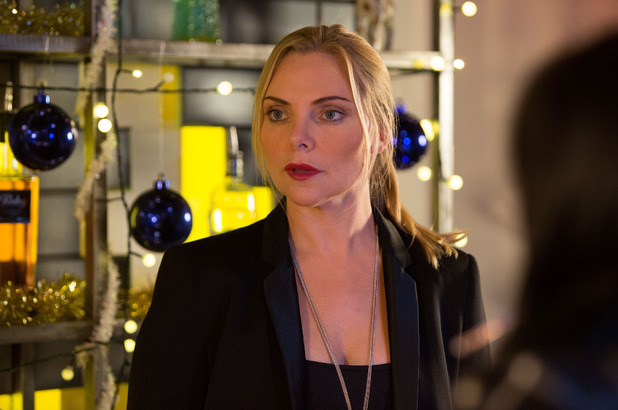 Was it hard to keep it a secret?
"Yes... kind of! I just had to not tell anyone. A few people like my family knew but I had to say don't say anything. It's going to be interesting seeing the response because I don't think anyone's expecting it. I'm constantly getting tweets saying they want Ronnie and Jack back together so it will be good to see how everyone reacts."
Why is Jack back in the Square?
"He's actually back to see his daughter. Everyone will probably think he's back for Ronnie but that wasn't his initial plan. Of course though if Ronnie and Jack see each other then something's going to happen. As much as they avoid each other, as soon as they see each other things tend to spark off and that's the case here. It shows they are destined to be together. But it's riddled with complexities as
EastEnders
is. It's not straightforward. It will be interesting because he has no idea what's been going on with Ronnie. He's just come back to see his daughter and is innocent to what's been going on. Jack's not stupid though and knows when Ronnie is performing. So he's back to see his daughter but ends up spending time trying to work out what's going on with Ronnie."
How did it feel to be part of Christmas in Albert Square?
"It felt great. You sometimes don't realise how big an institution the show is at Christmas. People sit down with their families and watch it together, it's a big event. So it felt good to be asked to come back for this time of year."
Scott played Jack 2007 until 2013. He left the soap to "have a break" from his role and to pursue other opportunities.
Following his exit, Scott appeared on E! drama The Royals and took part in the 2015 series of Celebrity MasterChef, as well as starring in theatre.
Try Reveal's digital edition on iPhone & iPad. Subscribe now & never miss an issue!