The Apprentice star Elle Stevenson is oh-so-chuffed that her pal Joseph Valente is Lord Sugar's new business partner, as she recently told Reveal she has been backing him all the way.
Having worked with Joseph on the show, the new
Apprentice
champ made quite the impression on Elle and she is certain he is one to watch in the world of business.
Following his win on this year's series, we caught up with Elle to find out why she has been rooting for Joseph and how she found her own experience coming face-to-face with Lord Sugar in the boardroom...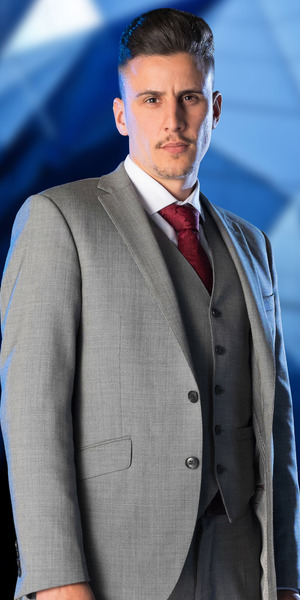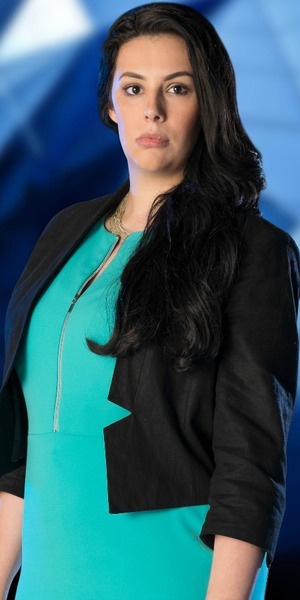 On Sunday night (20 December) fans of the show watched as
Joseph beat Vana Koutsomitis and her dating app, Date Play, to bag himself Lord Sugar's £250,000 investment
and kickstart his plumbing company.
Gushing about her co-star, Elle told us she had been rooting for the budding entrepreneur since her exit from the show in week six.
Elle found herself fired by Lord Sugar after failing to secure a win as project manager on the construction task.
She admits she relied heavily on Joseph throughout the task as her sub-team leader, crediting him highly in the boardroom.
Elle told us: "I was always rooting for Joseph. When I left, I gave Joseph so much praise. I thought he was great and from that moment I've been completely behind him. I think he is one to watch, he's such a good all rounder. He's fantastic."
Following the final episode, Elle tweeted that she "couldn't be more pleased" for Joseph after he was hired by Lord Sugar, before admitting she was "so sad" the series had come to an end.
Looking back at her experience on
The Apprentice
, Elle said she "loved every minute of it" - even if she didn't always realise it at the time.
She said: "It was like going on a really bad holiday and hating it at the time, but then you come home to England and you're freezing and you look back and you think oh I wish I could go back there, I love it. I remember the producers told me some of last year's candidates used to ring them and say they wished they could go back and I used to think they were mental – now I know how they feel."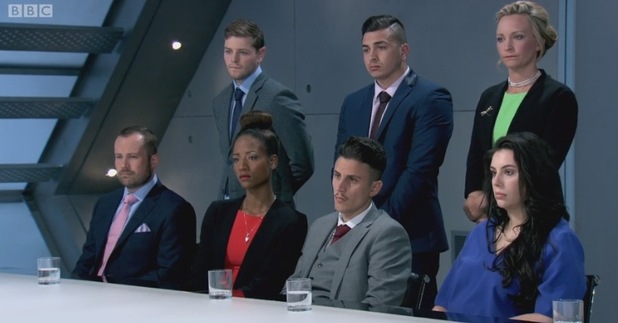 While she is itching to go back, Elle did admit facing Lord Sugar in that boardroom is "ten times worse" than it looks.
"It is actually terrifying. I nearly wet myself a few times, I was that scared," she said, "I did have a few moments where I had quite a wobble - being the youngest candidate at 21, it was scary and I'm tough stuff, but it was really intense. Especially as I lost every task."
Although she didn't secure herself a win (until aiding Joseph with his final task), Elle did find herself winning something - a new record.
"I now hold the record for the most consecutive losses, I'm on Wikipedia, so swings and roundabouts," she joked.
The starlet also shared her highlight from the show with us too and after hearing it, we're pretty gutted we didn't actually get to see it on screen.
"The time Joe walked into the door was absolutely amazing," she laughed. "They didn't show it on the episode, but it was during the construction task and they were doing these exit shots where you had to walk out the theatre we had been decorating.
"Joe had his braces on, his jacket thrown over his shoulder and his big watch, he walked forward but the door was shut and he smacked straight into it. Richard was in the corner singing, 'Smooth Operator'. It was the funniest thing."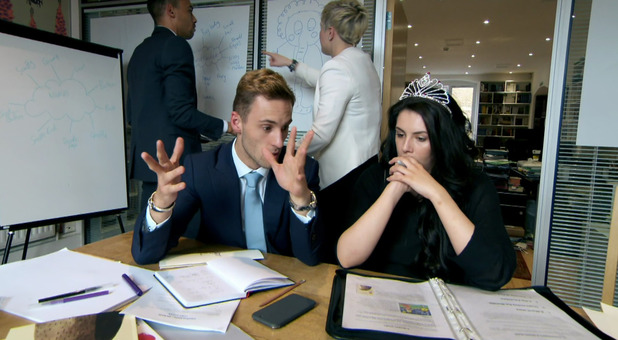 Despite not joining Joseph in the final herself, Elle assured us she has "no regrets" from the show and is thankful for the platform it has now given her to become a children's author.
She and Sam Curry have teamed up to create a sequel, Gobble Gruff
, to the kids' story they wrote together on the show,
Snottydink.
Following
Snottydink
appearing on
The Apprentice
, it has gone on to sell out at major bookstores and rack up retail prices of £70 on eBay, spurring Elle and Sam to create another.
Speaking about their new venture, she told us: "When we realised [Snottydink] had sold out so quickly, we were like, 'Oh my god... we did a good job there. Imagine if we did another one?' We just completely went for it."
"I absolutely love working with Sam. We definitely make a good team," she added. "But the benefit of it now is that we can actually drink tea, eat cake and sit by the fire while we work!"
Sounds dreamy!
Gobble Gruff is now available to buy on Amazon.
For exclusive competitions and amazing prizes visit Reveal's Facebook page NOW!