Katie Price has once again divided her fans by posting a photo of her daughter Princess Tiaamii in heavy make-up.
The reality TV star, 37, shared a snap on Instagram on Friday (18 December) and immediately provoked a strong reaction from some of her 798,000 followers.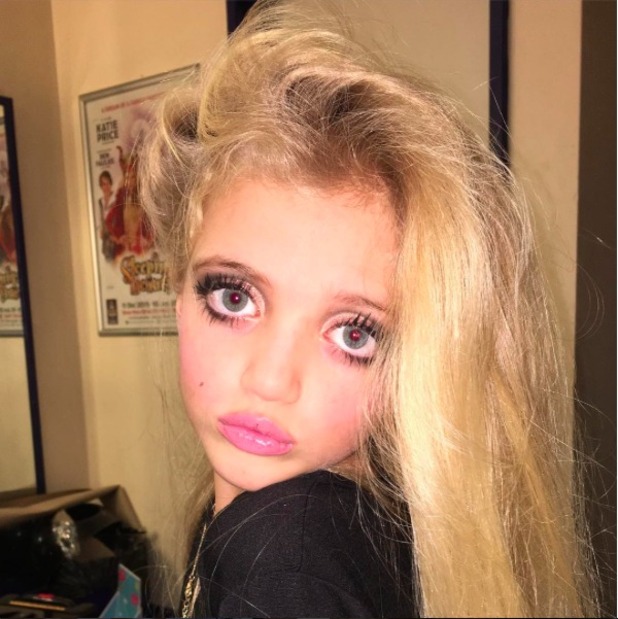 In the photo, her daughter Princess is wearing thick glossy pink lipstick, lashings of mascara, blusher and eyeshadow.
Alongside the photo of the eight-year-old, mum Katie wrote: "Here she goes again."
Earlier this week, Katie shared different images of Princess once again backstage at panto, where she is currently starring as the Wicked Fairy in Woking.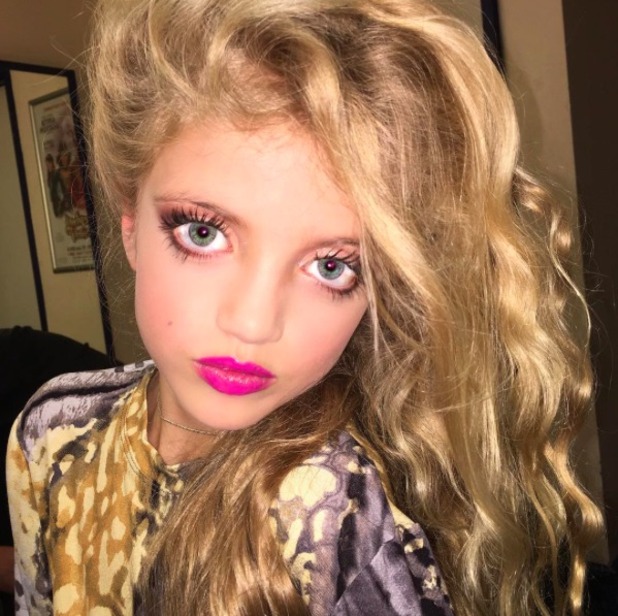 At the time, fans criticised Katie for encouraging her daughter to grow up too fast,
prompting Princess to address the criticism directly herself
.
In a video posted to Instagram by Katie, the schoolgirl says: "By the way I want to do my make-up not my mum. I do. Anyway, it's none of your beeswax, so oosh."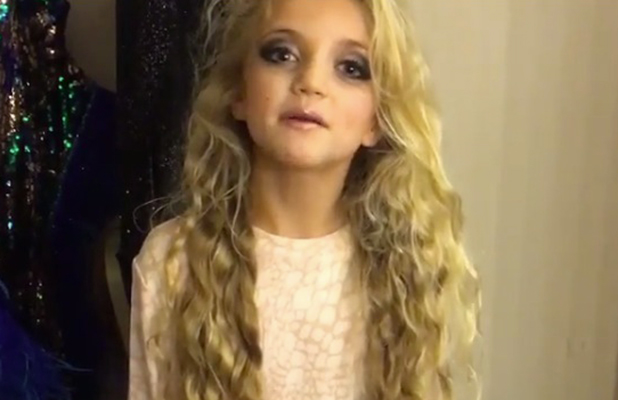 Now, the new photo has once again provoked harsh comments from critics.
One simply stated Princess was "too young", while another blasted: "As a mum for me this is sick. Never in my life would it cross my head, even if I was famous, to put a picture like this on social media. Make-up? OK. Dressing up? OK. But why must people see it? Don't want to judge, but child safety first."
Other fans believe it's just harmless fun, with one saying: "This is a child, how dare people call her ugly and say she will turn into her mum?! So what if she does? All little girls like dressing up and putting make up on."
Another said: "Is this not what a normal little girl does? Has fun with make-up and poses, sings in the mirror with a brush, dances about like a dancer on stage and generally have fun..."
Do you think it's harmless fun, or is Princess too young? Tell us in the comment box below!
For exclusive competitions and amazing prizes visit Reveal's Facebook page NOW!