Ibiza Weekender star Imogen Townley has no regrets when it comes to her recent boob job, telling Reveal it was the best decision she has ever made.
Over the last year or so,
Imogen has undergone a major transformation
and has dropped three dress sizes, after embarking on a healthier lifestyle. Fed up with the unhealthy habits she picked up as a holiday rep, Imogen has cleaned up her diet and gained a new found love for the gym that has seen her shed the pounds and get in shape.
There's no doubt the reality star is looking pretty incredible lately, but Imogen admits her weight loss did knock her confidence as it left her with much smaller boobs, reducing her from a G to a D cup. Imogen - who admits she has always been big chested -
decided to undergo surgery to boost her boobs back to a EE
and catching up with the starlet, she tells us it was the best decision she has ever made.
Opening up about her transformation, Imogen has spilled all on how she stays in shape, why she decided to have the surgery and how she deals with the criticism that comes with it.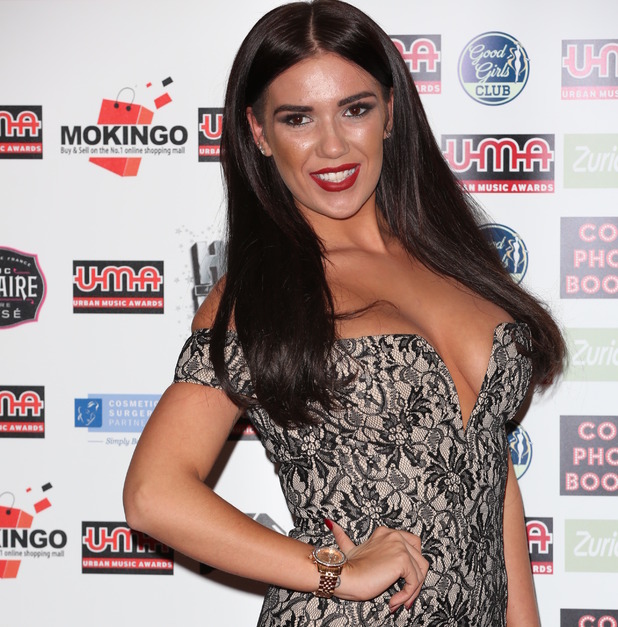 There's no doubt you're looking incredible lately, Imogen. But what was the trigger point for you that made you want to get into shape?
I spent so long doing seasons abroad. You're drinking every day, you're eating take-aways every night, it's just so easy to gain weight. Obviously, when you come back to England, even if you're out every weekend, you're not drinking in the week and probably eating a bit more healthier, so you just start losing a little bit of weight without meaning to. It made me feel good about myself and I thought, 'Actually I like this.' I didn't do it because of negative comments, but obviously when you do get them it… I used to look at pictures and see myself on the tele and agree with them. I'd be like 'I do look horrible in that outfit.' That's when it affects you more, you start to believe the negative comments. It gives you an incentive to be able to look at yourself and go, 'You know what Imogen, you're looking alright!'
And how did you go about losing the weight?
I just started going to the gym, I'm quite a healthy eater anyway, I enjoy that sort of food. I'm not a massive fizzy drink lover… I think my downfall is probably savoury things like crisps, I'm not really into chocolate anyway. I started to lose a bit of weight and I got to a stage where I was kind of stuck, I didn't know what to do, so I got a personal trainer to help me.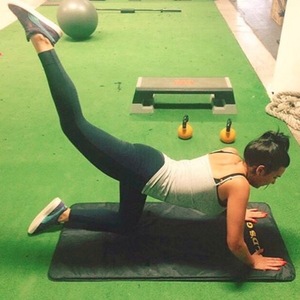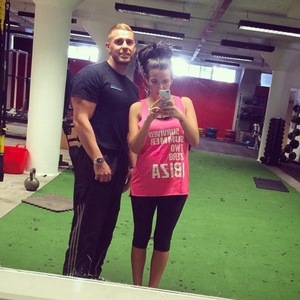 Would you say that you find excercising a lot harder than eating healthily, then?
Yeah I think so, at times. With the exercise – especially as I work in radio back home and I'm up at half four every morning – the last thing you want to do is go training. Sometimes you have to literally drag yourself. But then, once my schedule got busier that hour in the gym was the hour that I could turn my phone off and get a good stress release – it got easier.
You still allow yourself a few cheat days though, right?
It's unrealistic to not have a cheat day. If you like going out and treating yourself to a dessert when you go for dinner or you like a KFC or McDonalds, to completely cut it out you can get a bit down. A cheat day makes you think well for six days I've got to be dead good and proper on it, but then on Sunday I can have that little cheat.
And when you do have a little cheat, what's your go-to?
I love chinese food. I'm a proper sucker for Chinese and I love a Chow Mein. If I can have a cheat day, I try and get my mum and sister and go, 'Right Sunday night, we're going to watch Sunday tele and get a Chinese.'
What was the first thing you noticed when your body changed?
My boobs. Straight away. And in a sense that's not always a good thing. The biggest I ever was I was a 14/16, I had G cup boobs and I was always big chested, so I noticed that first. My bras were getting a bit too big.
You've since revealed you've had a breast enlargement. Were you nervous about having the surgery at all?
As mad as it sounds, no I wasn't nervous. I went to London to get it done, I drove down the day before with mum and we stayed over. I just wasn't nervous, I think it was because I've wanted it done for such a long time. I've always been big chested since I was kid, my boobs sagged quite early on growing up and then losing the weight I went from a G cup to a D and they sagged even more. I was so, so body conscious. I had been looking for a surgeon for so long and Dr Miles Berry who done my boobs at Beyond Beauty, he was the fifth person I saw. Every other consultation I had would make me so disheartened. I was really set on getting an uplift and some surgeons told me it wasn't a good idea, so I was uncertain. But it got to the point where I was getting it done and after such a long time, I was more excited than anything. I couldn't wait.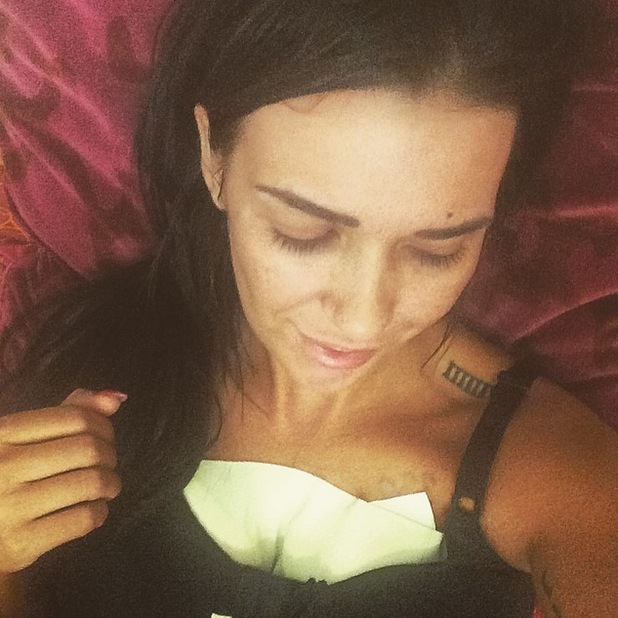 And how do you feel now that you've had them done?
It was the best decision I've ever made. I went in knowing exactly what I wanted and I thought I was going to be made up with the results. But then when I had them done and they settled down and started to heal, they were even better than what I had expected. Now, I feel like I can wear bikinis, I can wear outfits I would have never used to. I look at them and I think I love that part of my body now. It's definitely given me a confidence boost. I've struggled with my weight for many years and there's been so much negativity around it, that I am a very conscious person. So just to have that extra bit of confidence is a great help.
We noticed you took to Instagram to explain your reasons behind getting your boobs done, but you did get a bit of criticism. What would you say back to that?
I knew I was getting it done, I knew people were going to notice anyway and I knew there would be negativity around it. I wanted to explain why I had it done because I wasn't just getting it done for the sake of it, it was something that I had thought about for a really long time. It's something that I have wanted to do for four years, I'd been looking for surgeons for a year and a half. At the end of the day, it's your body and unless you are a hundred million percent certain you want it done, you don't want to look back in a couple of years and regret it. You've got to be certain. I knew it would make me feel better about myself, if people don't understand that, I get it, but I'm not someone who would say just go and get it done for the sake of it – and that's the message I was trying to put across on Instagram. I couldn't look at my body in the mirror without feeling disgusted – it was all about confidence for me.
Now you're happy with your body and your healthier lifestyle, how do you maintain it? Some say that's the hardest part!
It is hard and I'll happily admit that I've had a few weeks off from time to time. It's hard to get back in to it, but my incentive is that the longer I take off, the harder it is for me to start again. For me, if I eat badly or don't train the weight comes back on me so, so quick. I've worked so hard to get here, I don't want to lose my confidence again and that sticks in my head. It's a bit of a cliché, but 'clean body, clean mindset' – I don't just get a physical result from training, it helps my mentality as well. I actually really enjoy it and that helps me stick to it too.
For more information on Imogen's surgery and for details on her surgeon, Mr Miles Berry, please visit www.beyondbeautycosmetic.co.uk
For exclusive competitions and amazing prizes visit Reveal's Facebook page NOW!